• Old School WWF Veteran Celebrates His Birthday
Old School WWF Veteran "The Doctor of Desire" Tom Prichard celebrates his 60th birthday today.
He wrestled on WWF TV as one half of 'The Heavenly Bodies' (1993-1995) with "The Gigolo" Jimmy Del Ray, as well as one half of The Body Donnas (1996) as "Zip" alongside Skip.
Later on Tom Prichard became a trainer for several of WWF's developmental promotions and also did commentary work every now and then.
He's the brother of famous Old School WWF Veteran "Brother Love" Bruce Prichard.
HAPPY BIRTHDAY TOM PRICHARD!
• Rusev Shows Off His New Look (Photo)
Former United States Champion Rusev, who was last seen on WWE programming at WWE Super ShowDown in the 50 man Battle Royal, showed off his new look on Instagram and you can check it out below: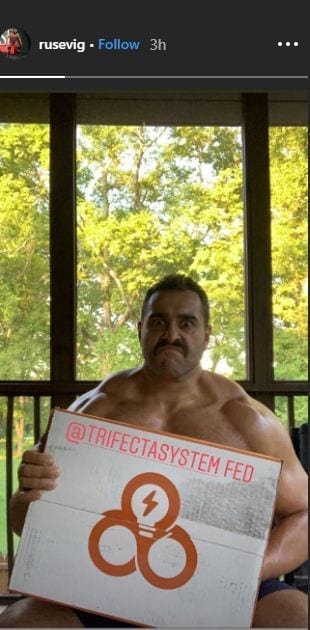 • Corey Graves Feels Violated After Incident With Big E (Video)
WWE commentator Corey Graves felt violated by Big E's action during a commercial break on SmackDown.
Big E pulled his straps down and said the following to Graves:
"I want you! I want you right now. We can do this the easy way, or the hard way, Graves! I want you! I got to have you!"
Graves posted a video of this and wrote the following on Instagram:
"The man is an HR nightmare. I feel violated."