• On This Day In Pro Wrestling History (November 6, 1998) – Old School Wrestling Legend Passed Away
On this day in 1998, we lost lost legendary midget wrestler Sky Low Low (Real name: Marcel Gauthier) at the age of 70 due to a heart attack.
80s WWF Fans might remember him for some of his WWF appearances such as being Vince McMahon's guest on the weekly TV show TNT Tuesday Night Titans.
Sky Low Low was also seen at "Butcher" Paul Vachon's wedding, that aired on yet another episode of Tuesday Night Titans in 1984.
He was the smallest Wrestler in WWF/WWE history, measuring only 3 foot, 7 inches.
† REST IN PEACE SKY LOW LOW
July 21, 1928 – November 6, 1998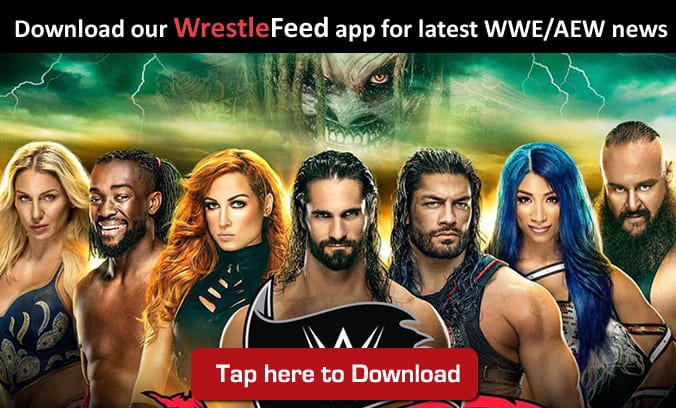 • Seth Rollins Reveals What Vince McMahon & Triple H Said In A Backstage Meeting Before RAW
Fightful was able to reach out to former Universal Champion Seth Rollins to get a word on what happened in a backstage meeting before this week's RAW.
Below is what Rollins said:
"Vince (McMahon) and Triple H held an all talent meeting to explain the travel situation returning from Crown Jewel. They commended the talent for their conduct in a tough spot and fielded questions and allowed anyone to voice their feelings on the matter. Some talent spoke up and overall it was a productive forum. I said zero words. I made no speech. Pretty simple."
WrestleVotes is reporting that AJ Styles was the one who spoke to the wrestlers during this meeting:
"This Dave Meltzer / Seth Rollins stuff is funny. Dave reporting Rollins spoke at the Talent Meeting held prior to RAW yesterday. He didn't.
However, AJ Styles did. He spoke up & shared his thoughts according to a source. AJ is very well respected backstage so his voice matters."
This Dave Meltzer / Seth Rollins stuff is funny. Dave reporting Rollins spoke at the Talent Meeting held prior to RAW yesterday. He didn't.

However, AJ Styles did. He spoke up & shared his thoughts according to a source. AJ is very well respected backstage so his voice matters.

— WrestleVotes (@WrestleVotes) November 5, 2019
WATCH: Trish Stratus Strips: