• On This Day In Wrestling History (September 5, 1981) – Georgia Championship Wrestling
On this day in Pro Wrestling history on September 5, 1981, Georgia Championship Wrestling aired an episode of their weekly TV Show, also called 'Georgia Championship Wrestling '.
The show featured pre-taped matches, interviews & storyline segments featuring several GCW Superstars, presented by Gordon Solie.
Here's the card:
– Tape: Terry Gordy & Jimmy Snuka versus Michael Hayes & Andre the Giant
– George Wells & Steve O vs. Rick Ferrara & Tomahawk Thompson
– Kevin Von Erich vs. Jimmy Snuka
– The Masked Superstar vs. Don Gilbert
– Bryan St. John & Mike Sharpe vs. Ken Timbs & Jerry Mahoney
– Tommy Rich vs. Deke Rivers
– Steve O & Bruno Sammartino Jr. vs. Ron Haven & David Sierra
– Terry Gordy & Jimmy Snuka vs. Ken Hall & Abe Jacobs
– Dusty Rhodes vs. Bobby Garrett
– Kevin Von Erich & Mr. Wrestling #2 vs. Tony Russo & Professor Sonoda
• Old School WWF Jobber Of The Day: Cliff Sheats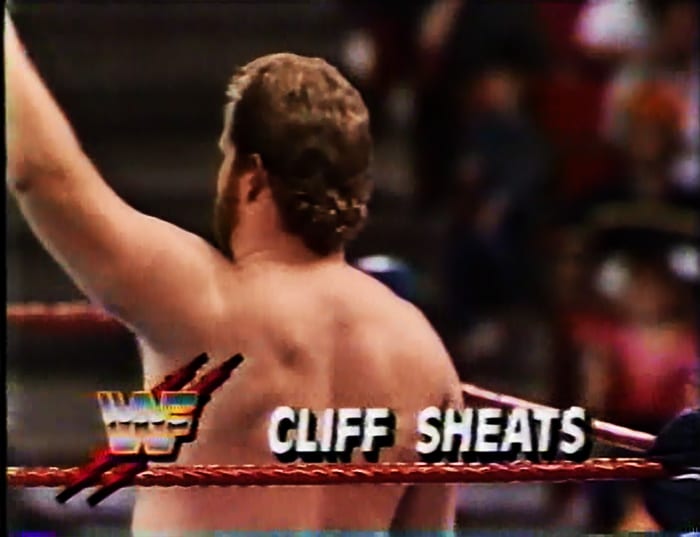 • "Shame on everyone in that goddamn building" – Reby Hardy On Matt Hardy's Injury At AEW All Out
At tonight's AEW All Out 2020 pay-per-view, Matt Hardy took a nasty bump during his "Broken Rules" match against Sammy Guevara.
Hardy was supposed to land on a Table, but missed and he landed on the concrete floor. Hardy's head bounced off the floor and the match almost got stopped because of this bump.
You can watch it below:
Hardy managed to continue and defeat Guevara to save his job in AEW. This was basically a Last Man Standing match.
PWInsider is reporting that Hardy is being taken to the hospital and is scheduled to get an MRI. AEW's doctor cleared Hardy because he said he was fine, but he obviously didn't look good.
Hardy's wife, Reby, is very angry about what happened to her husband at All Out, as she posted the following on Twitter.
"Let me be absolutely f*cking clear.
There is NOTHING entertaining about a concussion. Shame on everyone in that goddamn building."
Let me be absolutely fucking clear.
There is NOTHING entertaining about a concussion. Shame on everyone in that goddamn building. pic.twitter.com/ujdOU9Z60I

— Reby Hardy (@RebyHardy) September 6, 2020
Also Read: Jim Ross Issues Apology For Wardrobe Malfunction Comment At AEW All Out