• Shinsuke Nakamura Was Initially Told "No" For Upcoming Big Match
On January 1st 2023, WWE Superstar Shinsuke Nakamura will return to Pro Wrestling NOAH after 10 years, to face The Great Muta.
The Great Muta (Keiji Mutoh) is having his retirement tour and this is going to be one of his last matches.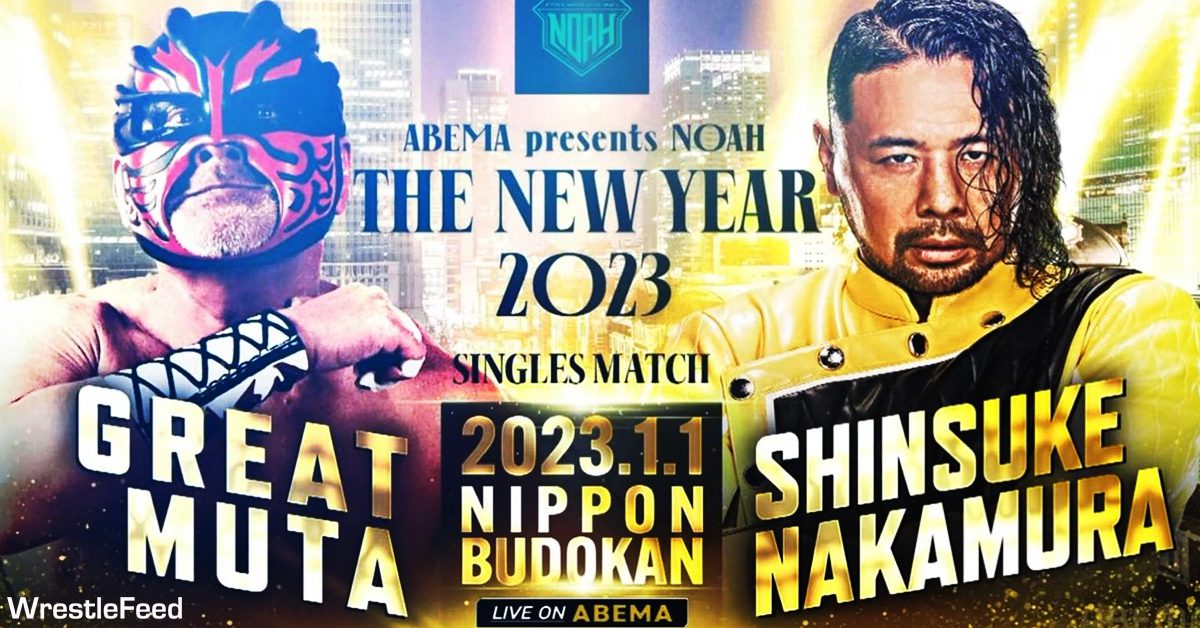 During an interview with Yahoo Sports, Nakamura revealed that he wasn't given permission for this match initially, but things changed once Vince McMahon retired and Triple H took over.
Below is what the 2018 Men's Royal Rumble winner said:
"I was like, 'No way. I couldn't believe it. I didn't think it would happen'. It was something that would never have happened under the previous structure of the WWE.
NOAH came to me with the idea, and we discussed it, but the answer was no. Vince (McMahon) stepped down in the summer, and I was advised by people within the company that it might be possible now. I still thought it would be difficult, but I even talked directly to Triple H. When the decision was actually made, I was shaken.
There was a big change in the WWE between when Mutoh announced his retirement and when the match was decided. Vince, who was the symbol of everything, was retiring, and that was something that no one could believe. Everything changes in America when the top changes.
At that time, there was a feeling that many things would change in the future. One of the changes that occurred to me was this. The fact that 'no' became 'yes' gave me a boost."
WATCH: Hot Valet From New Japan Pro Wrestling:
• Old School Wrestling Legend Celebrates His Birthday
Old School Puroresu Legend Tatsumi Fujinami turns 69 today.
While originally being a famous NJPW Legend, after wrestling for New Japan Pro Wrestling from 1972 till 2006, most of the American wrestling fans will probably remember him from main eventing the inaugural 'WCW SuperBrawl' PPV in 1991 against "The Nature Boy" Ric Flair.
Fujinami was inducted into the WWE Hall of Fame in 2015, but as of 2022 he's still not fully retired from professional wrestling and still competes for several smaller promotions from time to time, mostly in 6 man tag team matches, where the 2 younger guys do most of the work.
HAPPY BIRTHDAY TATSUMI FUJINAMI!