• SmackDown Star Shows Her New Tattoo (Photo)
SmackDown wrestler Shotzi has a lot of tattoos on her body and you can add one more to the list.
She showed her new leg tattoo on her Instagram story and you can check it out below: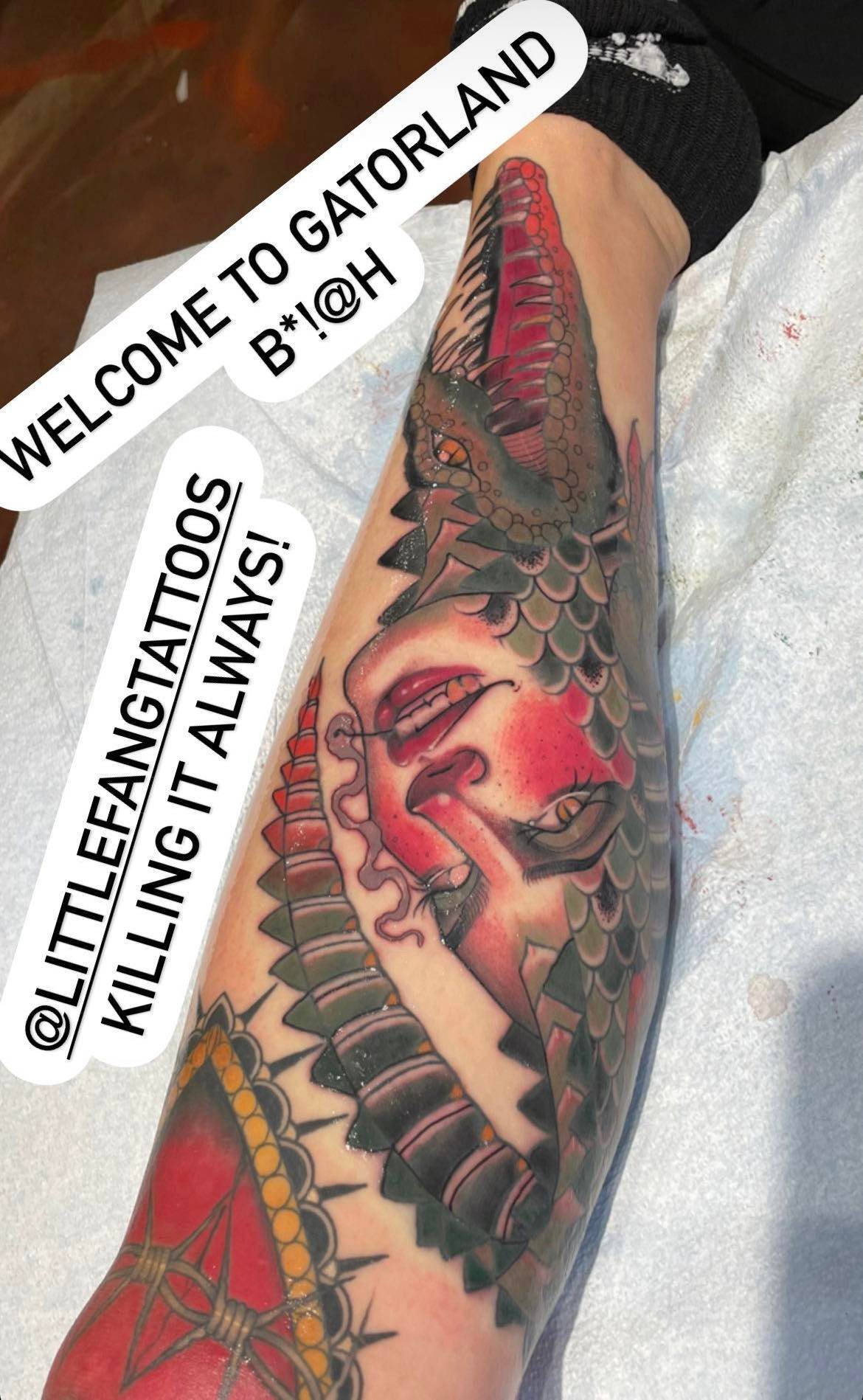 Speaking of Shotzi, she received heat on Twitter earlier this year when she tweeted the following after the death of Legendary singer Meat Loaf (Michael Lee Aday):
"Woah. I ate meatloaf last night. RIP."
After facing backlash from people on Twitter, she deleted her tweet and issued the following statement:
"I honestly was not trying to make a joke about Meat Loaf's passing.
I legitimately made a meatloaf on Thursday while listening to 'paradise by the dashboard light' on repeat so I was shocked by the coincidence and impulsively posted about it.
I took down the post immediately within a few minutes because I quickly realized it was disrespectful and insensitive when in reality I am actually a huge fan.
This has really consumed me and I feel very gross. I'm genuinely sorry to the friends and family that saw that post. I cant stop thinking about how that might have made anyone close to him feel."
WATCH: WWE Star Shotzi Blackheart Without Clothes:
🔥
🔥
• Old School WWF Legend Celebrates His Birthday
Old School WWF Legend "The Model" Rick Martel (Real name: Richard Vigneault) celebrates his 66th birthday today.
After being the AWA World Heavyweight Champion for most of 1984 & 1985, Rick Martel returned the World Wrestling Federation in 1986 and started teaming with Tom Zenk as The Can-Am Connection, before Zenk left and Tito Santana became Rick's new partner in a Tag Team named Strike Force.
Martel turned heel on Santana at WrestleMania V and became known as "The Model", a character he portrayed till he left the promotion in 1994.
He then returned for one night as an entrant in the 1995 Royal Rumble match, before joining Ted Turner's World Championship Wrestling from 1997 until 1998, and then retired from professional wrestling.
HAPPY BIRTHDAY RICK MARTEL!