– Up next is Edge vs. Seth Rollins. Rollins made his way out first, followed by the WWE Hall Of Famer.
Edge came out to his Brood theme song (from the Attitude Era) and fire entrance, and later merged it into his usual Metalingus theme song.
LEGENDARY. 🔥🔥🔥🔥🔥#SummerSlam @EdgeRatedR pic.twitter.com/rmD5OBrA2s

— WWE (@WWE) August 22, 2021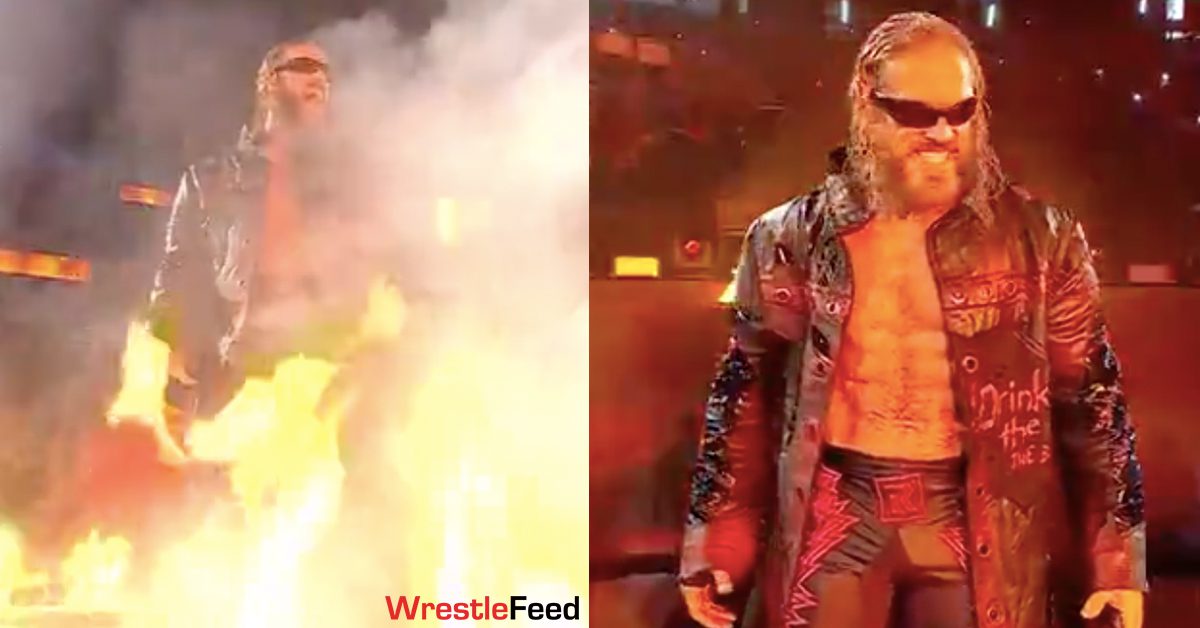 During the match, Edge hit Rollins with The Grand Slam, which is the finishing move of his wife, WWE Hall Of Famer Beth Phoenix.
Edge speared Rollins through the ropes on to the floor. Edge then sent Rollins face-first into the LED board below the ring apron.
Edge went for a Spear, but Rollins countered and hit a Pedigree! Rollins goes for the cover, but Edge kicked out.
Rollins goes for the Corkscrew Moonsault, but misses and Edge hits a Spear! Edge goes for the cover, but Rollins kicks out! Huge reaction from the crowd for this sequence.
Edge goes for the Killswitch, but Rollins hits Edge on the neck. Rollins goes for the Stomp, but Edge counters and locks in the Executioner submission move and then the Crossface.
Edge breaks the hold himself and smashes Rollins' head on the mat repeatedly. Edge locks in the Sleeper Chokehold and Rollins taps out!
Edge def. Seth Rollins
– Xavier Woods gave The Miz and John Morrison a water bath in a filler segment.
– Up next is the WWE Championship match. The All Mighty WWE Champion, Bobby Lashley, made his way out first along with MVP, followed by WWE Hall Of Famer Goldberg.
Goldberg is back to his original ring gear, and not the one he wore at Royal Rumble 2021.
The match begins and they lock up. Goldberg takes down Lashley with a shoulder takedown and bodyslams him twice.
GOT 'EM.#SummerSlam @Goldberg pic.twitter.com/mZBcGQN0TF

— WWE SummerSlam (@SummerSlam) August 22, 2021
Goldberg takes out Lashley with a Clothesline. Lashley comes back in to the fight with heavy shots to Goldberg's back.
Lashley is looking for the Jackhammer, but Goldberg counters. Lashley sends Goldberg face-first into the mat.
Lashley goes to the top rope, but Goldberg Gorilla Slams him! Goldberg is looking for the Spear, but MVP pulls Lashley out of the ring. Goldberg spears Lashley outside the ring!
You can't escape the SPEAR.#SummerSlam @Goldberg pic.twitter.com/evDbOtucNk

— WWE Universe (@WWEUniverse) August 22, 2021
MVP hit Goldberg in the leg with his cane while the referee was not looking and Lashley is now targeting that leg.
Lashley hits a big Choke-Slam on Goldberg and goes for the Hurt Lock, but Goldberg breaks it with elbows.
Lashley again attacks Goldberg's leg and Goldberg falls on his head. Lashley picks Goldberg on his shoulders and sends him crashing into the steel ring post.
Lashley picks Goldberg again and sends him leg-first into the ring post. Goldberg is limping and the action returns to the ring. Goldberg falls down and can't stand up due to his injured leg.
Referee is asking if he should stop this match, but Goldberg refuses, but can't stand up either. Referee calls off the match.
Bobby Lashley (c) def. Goldberg to retain the WWE Championship due to injury to Goldberg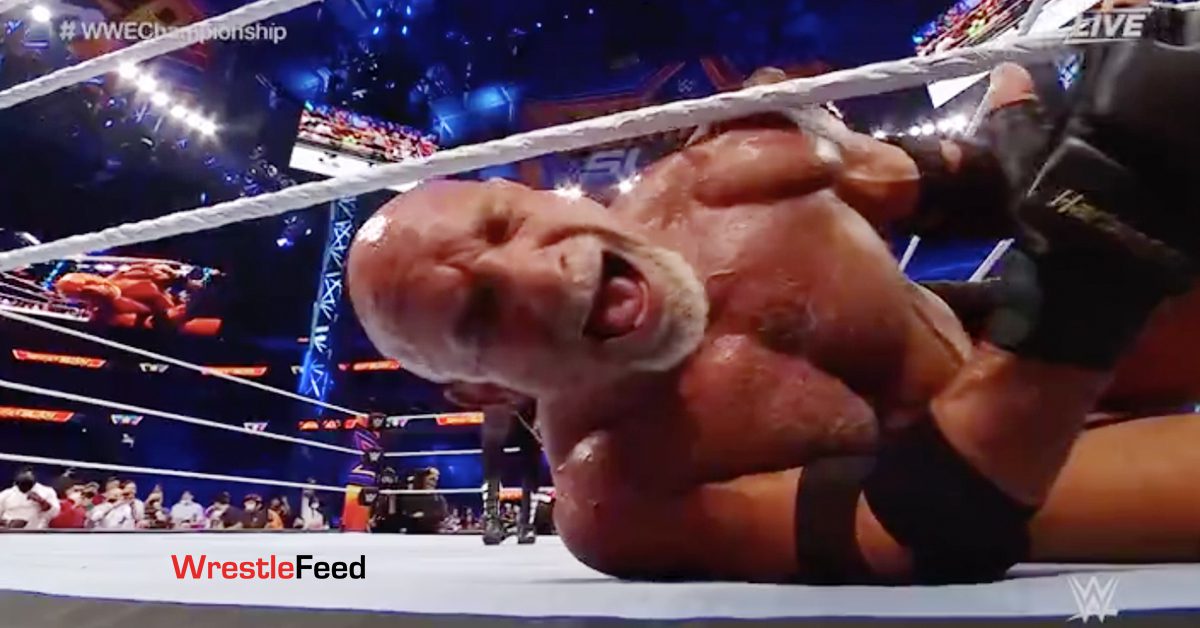 Lashley now brings a Steel Chair in the ring and attacks Goldberg's injured leg.
#TheAllMighty isn't finished.#SummerSlam @fightbobby pic.twitter.com/3kOW8cY6TK

— WWE SummerSlam (@SummerSlam) August 22, 2021
Goldberg's son jumps in to save his father, but Lashley takes him out with a Hurt Lock!
GAGE IS IN THE HURT LOCK!@fightbobby has gone too far. #SummerSlam pic.twitter.com/7flO4baKE0

— WWE (@WWE) August 22, 2021
MVP says there's no way Lashley knew that was Gage Goldberg. Goldberg then screamed "I'm gonna kill you!"
WATCH: Kelly Kelly Exposes Her Big Buns: