• Superstar Billy Graham Looks Unrecognizable (Photo Inside)
As we reported, WWWF/WWF Legend 'Superstar' Billy Graham is currently dealing with some serious health issues since January.
Since then his wife Valerie always posted various updates on the 2004 WWE Hall of Famer's condition on his official Facebook account.
The newest update on the former WWWF World Heavyweight Champion – that was posted by a social media admin and also includes a photo with Billy's son Joe – reads as follows:
"Admin note – The photo is of Billy and his son Joe
April 25, 2023
It has now been four months since Wayne has not been home, he has either been at the rehab center, or in the hospital.
Due to ongoing issues from his lack of appetite he has now lost 80 pounds and subsequently continues to struggle with extreme weakness. The Osteomyelitis infection in his ears, skull and sinus cavity remains his greatest challenge.
He's on strong IV antibiotics 3 times a day to treat this and the infectious disease doctor says he will need to be on them for at least 3 more months.
As a result of this infection, he is currently completely deaf. We're praying this is temporary, and will resolve as the infection is treated. He has intermittently also suffered with kidney issues, and been on dialysis. This in addition to Billy having heart and lung concerns, sores from being in bed for 4 months and depression.
The financial situation has become dire as Insurance is only covering part of this treatment. His rehab copay care is costing $200 a day, out of pocket. Unfortunately, both Wayne, and his wife Valerie, contracted Covid 2 months ago. And unfortunately In Valerie's case she continues to struggle with what is now Long Covid and as a result she has had to extend her LOA, consequently this has left them with absolutely no income.
The emotional strain of not being able to visit her husband, due to Covid, along with the deep concern over his health as well as their financial difficulties is heart-wrenching and very stressful for them both.
Anyone who could find it in their heart to donate any amount, would be so greatly appreciated. Thank you so much. Please help, and pray for the superstar to recover, and get back home where he belongs. God Bless you all, and thank you. He is in the fight of his life."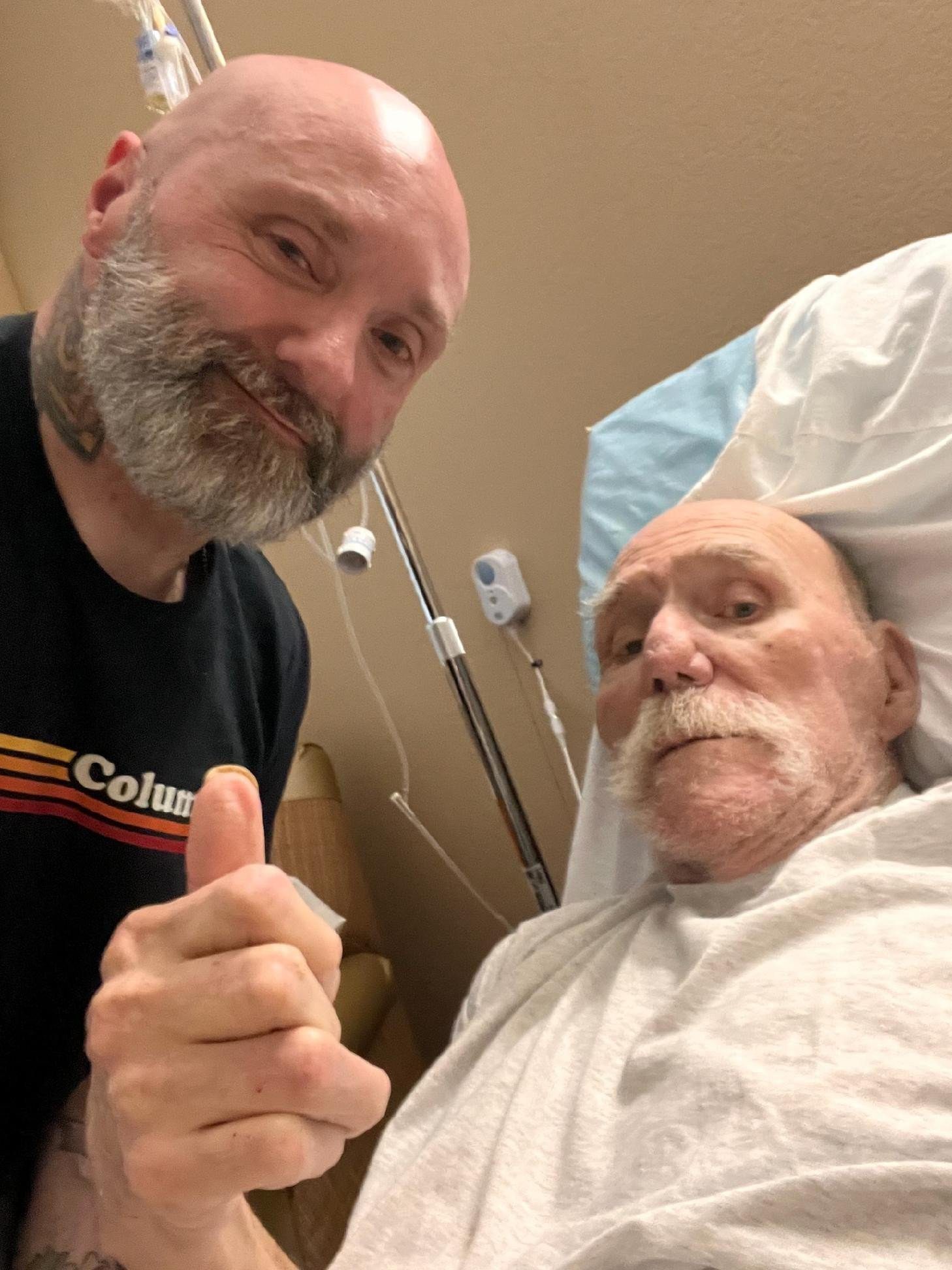 You can help 'Superstar' Billy Graham to pay his huge amount of medical bills by donating to his official Go Fund Me page by tapping here.
WATCH: Revealing Video Of Missy Hyatt In A Lingerie:
• ON THIS DAY IN WWF HISTORY (April 27, 2002) – WWF Jakked / WWF Metal
On this day in 2002, the World Wrestling Federation aired an episode of their weekly syndicated TV show 'WWF Jakked' (night version) aka 'WWF Metal' (afternoon version).
It featured pre-taped mid-card matches on the road to the 'WWF Insurrextion 2002' PPV.
The card can be found right here:
Chavo Guerrero Jr. vs. Hurricane Helms
Lance Storm vs. Hugh Morrus
Women's Champion Jazz vs. Ivory
Faarooq & Val Venis vs. The Godfather & Test