This is part 8 of our Survivor Series 2020 live coverage (part 7 is here).
Up next is The Undertaker's Final Farewell. Below is the list of superstars and legends that came out:
– Shane McMahon
– The Big Show
– JBL
– Jeff Hardy
– Mick Foley
– The Godwins
– Savio Vega
– Rikishi
– The Godfather
– Kevin Nash
– Booker T
– Shawn Michaels
– Ric Flair
– Triple H
– Kane
That's the spirit, @TripleH.#SurvivorSeries #FarewellTaker #Undertaker30 pic.twitter.com/cqcTm7ovOF

— WWE (@WWE) November 23, 2020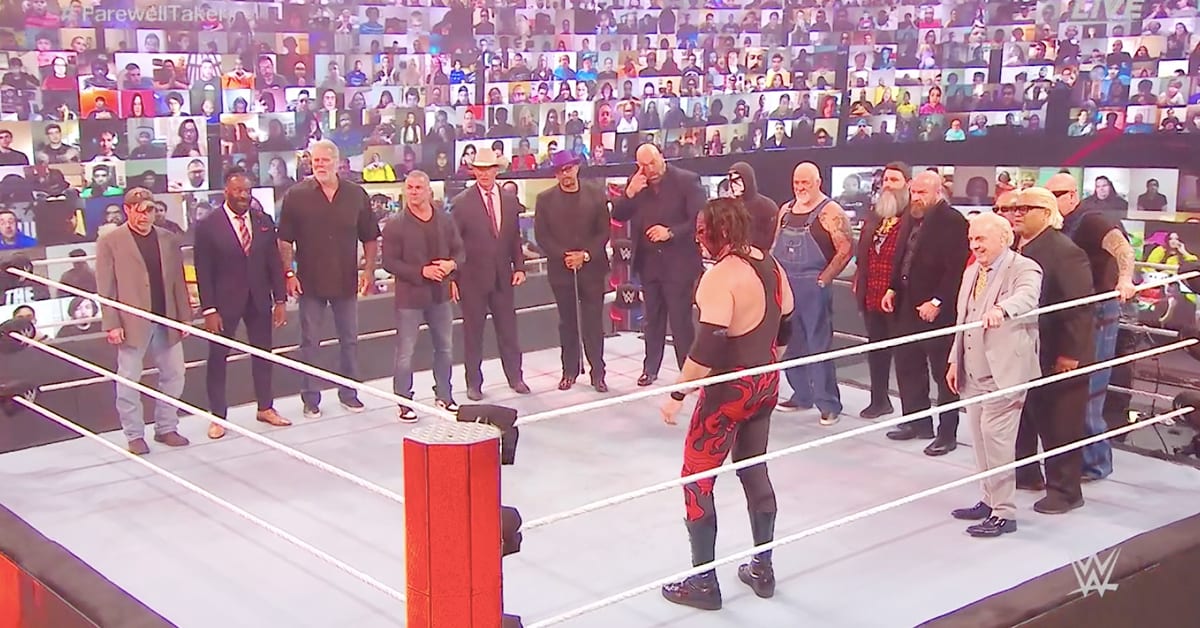 WWE airs an epic tribute promo looking at The Undertaker's career and the fans chant for The Undertaker after the promo.
Vince McMahon was then present in the ring. Vince says tonight marks the end of an era. Vince gets choked up and says tonight we say goodbye.
Vince says the legacy of The Undertaker will live on eternally. Vince introduces The Deadman and the gong hits!
The Undertaker comes out in his Deadman gimmick.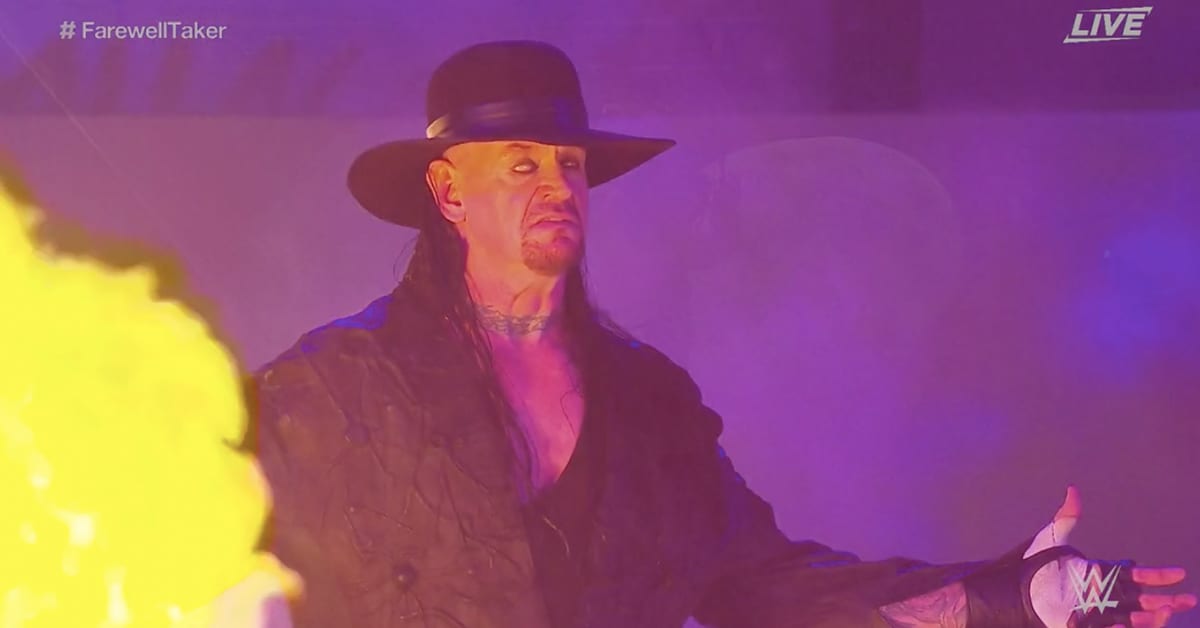 The Undertaker says he has put countless opponents to rest over the last 30 years, and now it's time for him to rest in peace.
"My time has come to let The @undertaker Rest In Peace."#ThankYouTaker #FarewellTaker #SurvivorSeries pic.twitter.com/vIZShTdwmi

— WWE (@WWE) November 23, 2020
The Undertaker does his vintage pose and an image of Paul Bearer shows up!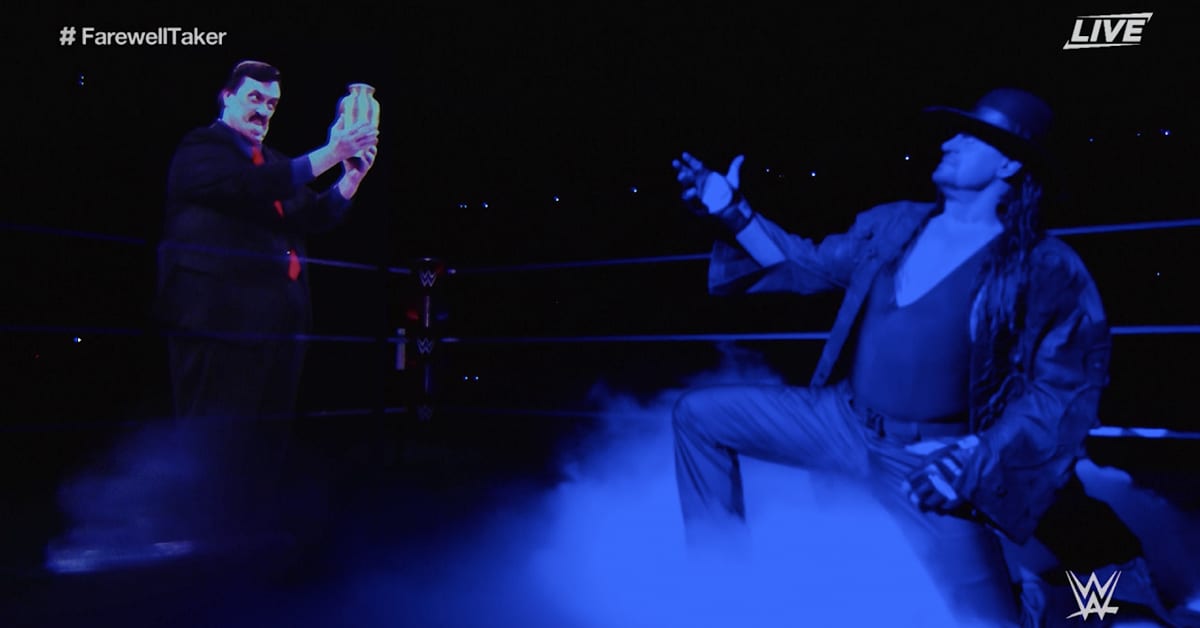 Undertaker does the throat-slash taunt and walks out of the ring.
Survivor Series 2020 ends up The Undertaker looking back at the ring and raising his right arm as he ends his WWE career.
🐐#SurvivorSeries #FarewellTaker #Undertaker30 @undertaker pic.twitter.com/ZaKEebh8Ik

— WWE (@WWE) November 23, 2020
THANK YOU UNDERTAKER!
WATCH: Sara (Undertaker's Ex-Wife) In Bikini:
🔥