• On This Day In WWF History (September 6, 1986) – WWF Boston Garden Show
On this day in Pro Wrestling history on September 6, 1986, the World Wrestling Federation held a televised house show at the Boston Garden in Boston, Massachusetts.
The live event was televised on the local NESN channel with Gorilla Monsoon & "Lord" Alfred Hayes doing commentary.
The card can be found here:
Pedro Morales vs. Rene Goulet
Sivi Afi vs. Pete Doherty
Randy Savage vs. George Steele
Hart Foundation vs. Dan Spivey & Mike Rotundo
Harley Race vs. Cpl. Kirschner
Bob Orton Jr. vs. Cousin Luke
The British Bulldogs vs. Nikolai Volkoff & Iron Sheik
Big Machine & Super Machine vs. King Kong Bundy & Big John Studd
• "Talk about f***ing marrying down" – Jim Cornette On Renee Young Marrying Jon Moxley
While speaking on The Jim Cornette Experience, Jim Cornette discussed AEW World Champion Jon Moxley and Renee Young's marriage. He questioned Young's decision to marry Moxley.
"That's why Renee Young was at least open and honest about her situation. She's very intelligent, she's very well-spoken. What the f*** does she see in Moxley? Holy mackerel, talk about f***ing marrying down."
Cornette stated that he doesn't want them to break up, but he thinks that Moxley will never find someone like Renee Young, if they break up.
"I'm sure they do, he'd be stupid if they didn't. When's he going to get that opportunity again? One f***ing insane attractive, intelligent woman is all you can hope for in your life. You think he's going to find someone else that pretty, that smart, and that well-accomplished with everything to marry him again?
I'm not suggesting they are going to break up either. I'm saying he's really lucky. He won't get another one, he better hang on to that one. He better take out the f***ing trash on a regular basis."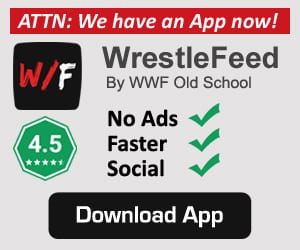 WATCH: Revealing Video Of Renee Young:
You can download our official WrestleFeed mobile app to check out more Wrestling news & Divas content. Tap here to download.