• Old School Wrestling Legend Celebrates His Birthday
Old School WCW/WWF Legend "DDP" Diamond Dallas Page (Real name: Page Joseph Falkinburg) celebrates his 63rd birthday today.
DDP, who was driving his pink caddilac to the ring during Rythm & Blues' entrance at WWF WrestleMania 6, originally started as a manager in the AWA, PWF (Florida) and by 1991 also in Ted Turner's World Championship Wrestling, where he managed The Fabulous Freebirds Michael Hayes & Jimmy Garvin.
But Diamond Dallas Page eventually ended up going to WCW's very own "Power Plant" wrestling school and learned the ropes to become a professional wrestler.
DDP turned into a key figure for WCW in their rivalry against the New World Order, and their TV-ratings-battle against the World Wrestling Federation during the Monday Night War, and even went on to capture the WCW World Heavyweight Championship on 3 occasions.
In 2001, when Vince McMahon bought WCW, Page was among the stars that got signed to a WWF contract right away.
In 2017, the night before WrestleMania 33, he got inducted into the WWE Hall of Fame by his old friend Eric Bischoff.
HAPPY BIRTHDAY DDP!
• The Undertaker Arrives For WrestleMania 35 (Photo), Photos Of WrestleMania 35 Set-Up Released
The Undertaker has arrived in New York for the WrestleMania 35 weekend. You can check out a photo of him greeting the fans on his arrival below: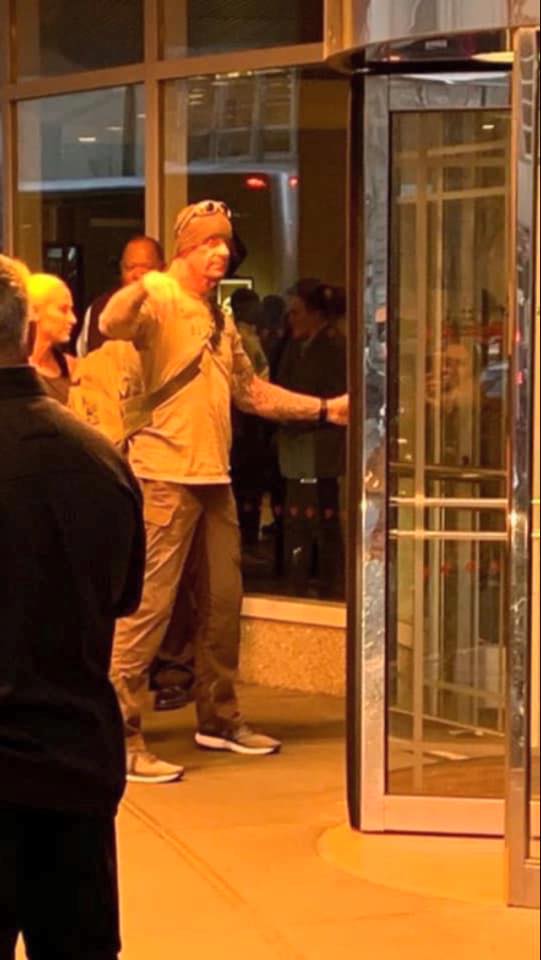 As we noted before, The Undertaker is currently set to interrupt Elias' performance at WrestleMania 35, lay him out with a Tombstone Piledriver & leave. As of this writing, The Undertaker isn't scheduled to have a match (but that could obviously change).
Speaking of WrestleMania 35, below are a couple of photos of the ring set-up: