• On This Day In Pro Wrestling History (December 28, 1990) – MSG House Show
On this day in Pro Wrestling history on December 28, 1990, the World Wrestling Federation held a televised house show in the world's most famous arena, Madison Square Garden in New York City, New York.
While WWF World Heavyweight Champion The Ultimate Warrior wasn't on the card that night, this event still featured some of the biggest names in Old School Professional Wrestling history like Hulk Hogan, Dusty Rhodes, Mr. Perfect, Sgt. Slaughter & Roddy Piper.
Storyline wise this was the road to the 'WWF Royal Rumble 1991' PPV.
Here are the results:
– Koko B. Ware defeated Black Bart
– Jimmy Snuka defeated The Warlord via DQ
– Marty Jannetty & Shawn Michaels wrestled Hercules & Paul Roma to a time limit draw
– Saba Simba defeated Greg Valentine via DQ
– Hulk Hogan & Tugboat defeated Dino Bravo & Earthquake
– The Texas Tornado defeated Virgil
– General Adnan & Sergeant Slaughter defeated Dusty Rhodes & Jim Duggan
– Intercontinental Championship: Roddy Piper defeated Mr. Perfect (C) via count-out
• The Undertaker & Michelle McCool Play In Snow (Video)
The Undertaker & Michelle McCool enjoyed their time playing in snow yesterday and McCool posted some photos and a video of it.
Below is a video of them playing in snow:
Below are the photos that McCool posted: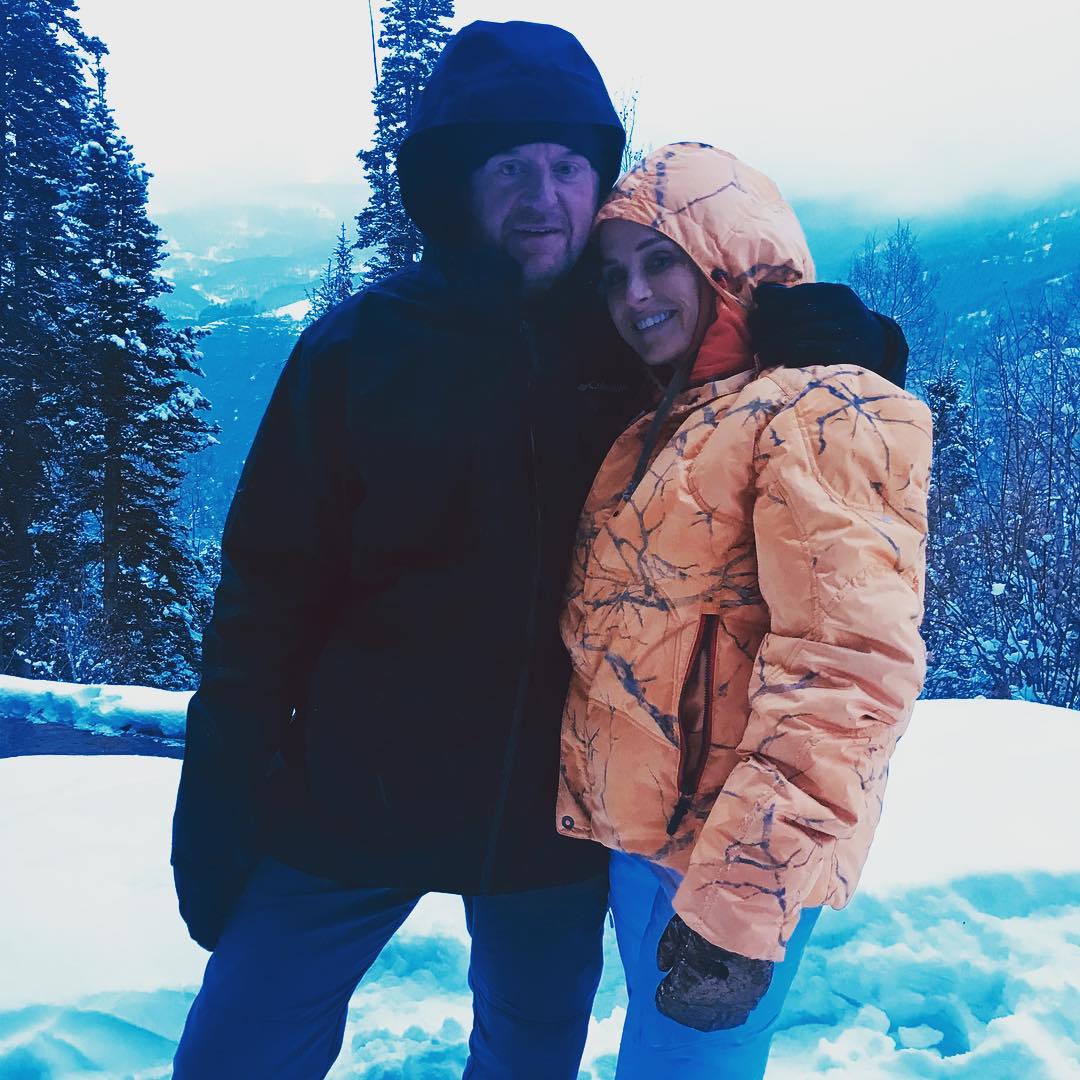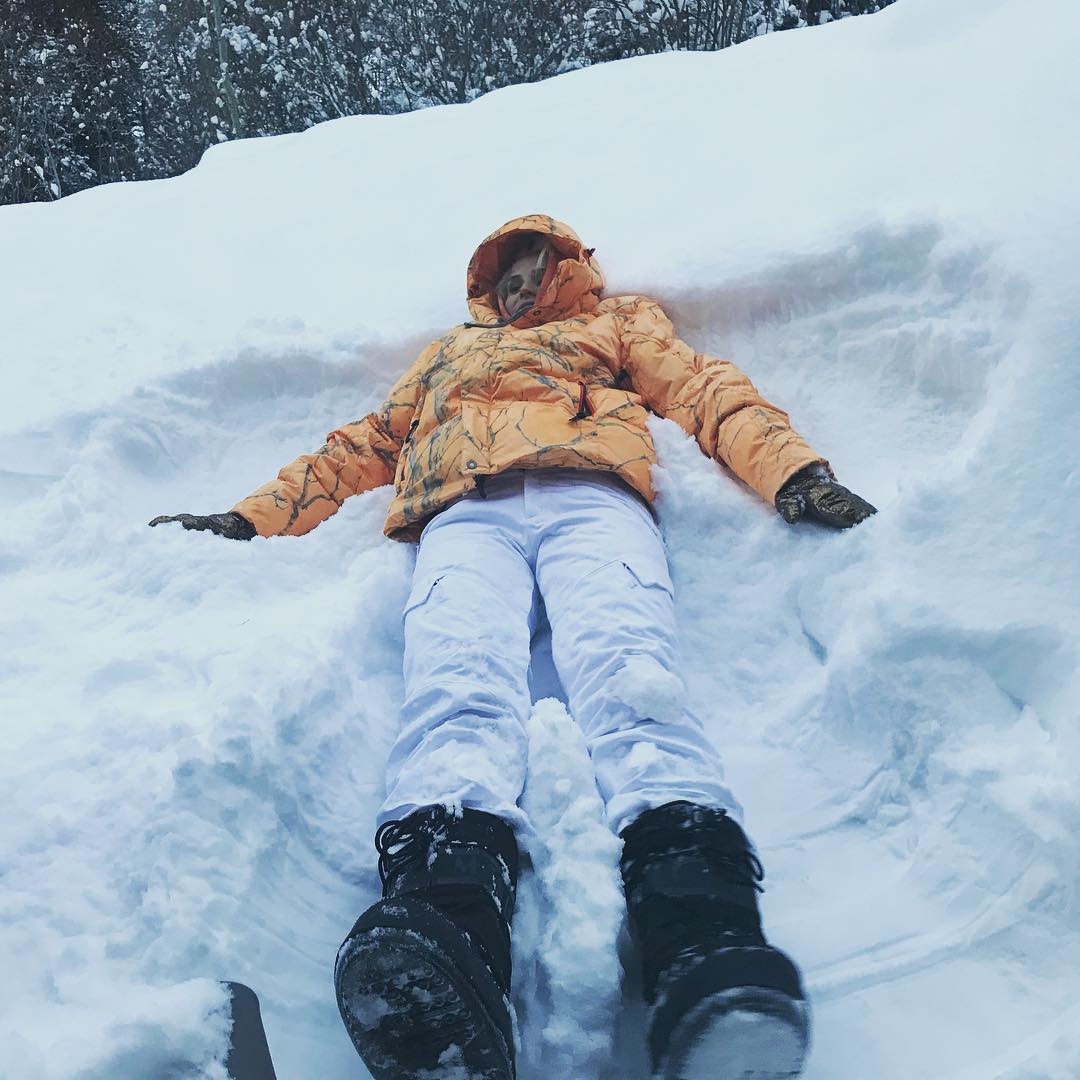 The Undertaker (age 53) married former WWE Diva Michelle McCool (age 38) back in 2010. This was Taker's 3rd marriage.
A fan called out McCool on Instagram over her marriage with "The Deadman" and commented the following under a photo of Taker & McCool kissing each other:
"Disgusting! He's hideous looking and not a pleasant person. He's also been married a few times and is like 15 years older than you. Now, I ain't sayin' you're a gold digger …"
Below is what McCool replied:
"0 Followers? Weird, you seem like a likeable guy."
Below is a screenshot: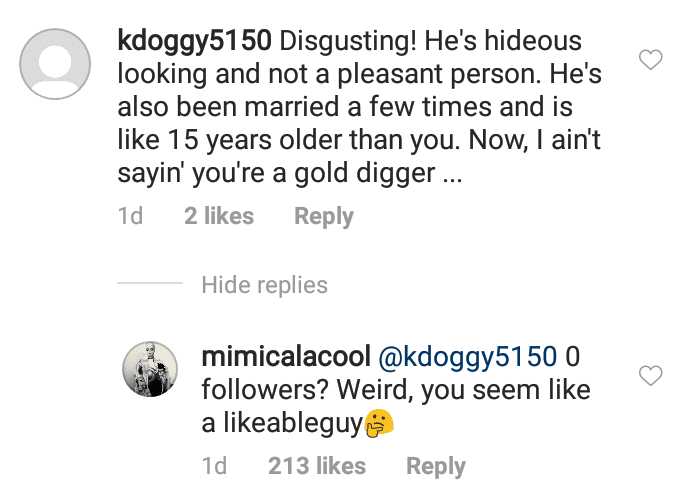 Speaking of McCool, she recently posted a new WWE video (that can't be found anywhere else yet) where WWE publicly acknowledged The Undertaker & Michelle McCool as a couple for the first time ever.
The video looks at Taker & McCool's accomplishments in the WWE and how they have helped the men's & women's division in the WWE respectively.
Below is what McCool wrote in the caption of this video:
"Career day 2018….I've missed 'putting smiles on faces' with WWE & WWE Universe! Nothing more special than doing it with my loves! #flawless #blessed #DreamBIG"
McCool posted this video in four parts on Instagram and you can check it out and all the other parts by swiping left: