• The Undertaker vs. Rusev Is Back On
WWE has announced that The Undertaker vs. Rusev Casket match for the Greatest Royal Rumble event is back on.
Below is what WWE posted:
"In a stunning turn of events, The Undertaker will battle Rusev in a Casket Match at the Greatest Royal Rumble event in Saudi Arabia on Friday, April 27.
Originally, the Casket Match was set to be between the two Superstars, but Lana asked for The Bulgarian Brute to be removed from the grisly bout, and he was replaced with Chris Jericho, as The Ravishing Russian expressed concern over her husband taking on The Demon of Death Valley. And for good reason.
After all, the Casket Match undoubtedly belongs to The Undertaker, as The Deadman has claimed victory in several of these harrowing contests, wherein a Superstar only wins when he gets his opponent into the casket and closes the lid.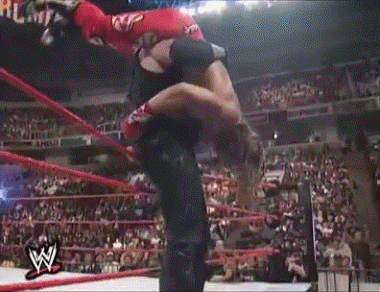 However, now it appears that Lana's faith in the tremendous ability of her husband has won out, and she has changed her mind. She explained, via tweet, that WWE officials have granted her request to allow Rusev to compete against The Phenom at the Greatest Royal Rumble event, after all.
After much thought, I have notified @WWE officials that I have changed my mind. @RusevBUL will celebrate #RusevDay by burying The Undertaker in the sands of Saudi Arabi and will win the Casket Match at #WWEGRR ! #RusevCrush ! Have a Happy Rusev Day !

— CJ (Lana) Perry (@LanaWWE) April 16, 2018
Rusev is a world-class Superstar, but does he have what it takes to overcome The Undertaker at his own game?"
• Prize For The Winner Of The 50 Man Royal Rumble Match Revealed
WWE's Spanish Twitter revealed that the winner of the 50 Man Royal Rumble match at the Greatest Royal Rumble event will get a trophy:
11 DÍAS para el Mayor #RoyalRumble de todos los tiempos.

¿Quién ganará la #BatallaReal de 50 Hombres en #WWEGRR?
✅ Hazte de @WWENetwork para verlo! pic.twitter.com/fr8befFlmA

— WWE Español (@wweespanol) April 16, 2018
ALSO: Check Out The Hottest Non-WWE Female Wrestler On The Planet – Click Here.