• Tony Khan Comments On AEW Wrestler Suffering A Fractured Neck
AEW wrestler Ricky Starks will be out of action for months due to a fractured neck.
AEW President Tony Khan appeared on Busted Open Radio and had the following to say about this:
"I feel terrible. I wasn't going to say anything about it. Rico (Starks) in the match against Hangman had hurt his neck. He came out of it feeling okay, he really felt like he dodged a bullet.
So we felt good about it but Doc (Samson) said 'pull him out' and had him go get checked out. And he had a little soreness and Doc sent him for an MRI. We didn't know what to expect. Rico thought he was going to be okay and it turned out he had a small fracture in his neck. So he's going to be sitting out for awhile.
It's very scary, but I'm really glad they took all the precautions they took. That's why Doc sent him to get a second opinion and go get an MRI. They definitely told him to take a few months off and rest. It's a very unfortunate situation. I wasn't going to say that specifically, but it somehow got out.
I talked to Starks about it last night and I'm really gutted for him, because he's worked so hard to get to this spot. And he would've been a big part of Double or Nothing. I can't say enough good things about Ricky Starks and what he does for AEW."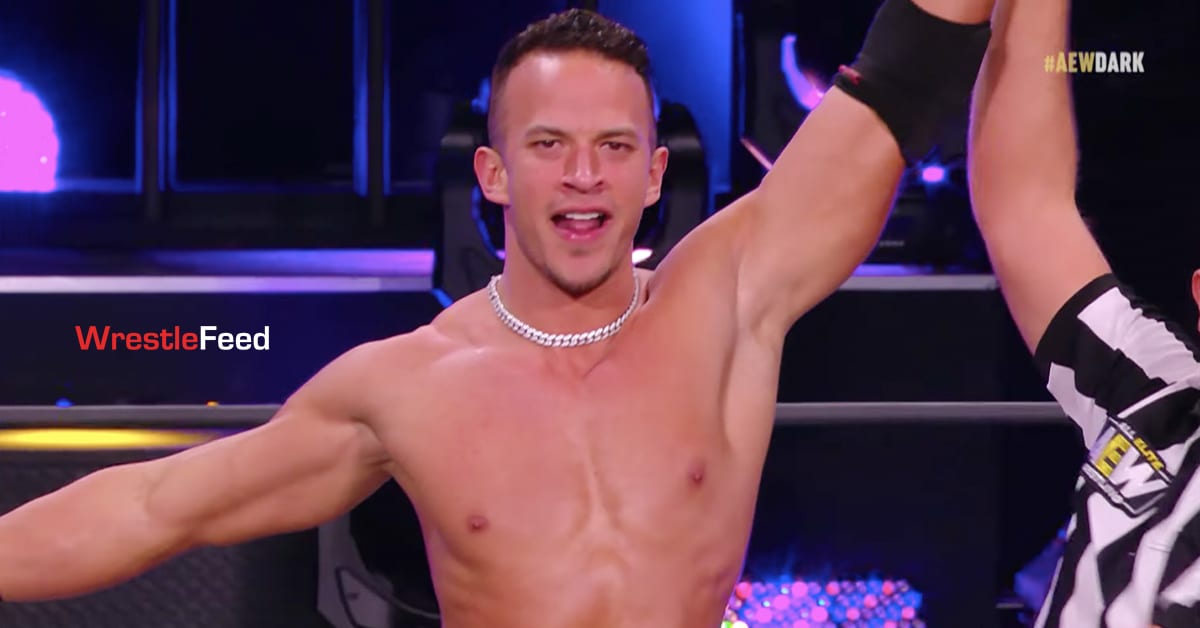 Also Read: Top AEW Wrestler Says He Doesn't Need The AEW World Championship
WATCH: Tay Conti's Non-PG Moment From AEW Dynamite:
• Old School WCW Veteran Celebrates His Birthday
Old School Veteran Glacier (Real name: Ray Lloyd) celebrates his 57th birthday today.
Glacier joined Ted Turner's World Championship Wrestling full time in 1996, portraying a gimmick that was very similar to the Mortal Kombat video game character of Sub-Zero.
During his time in WCW, he feuded with Mortis (Kanyon) & Wrath (WWF's Adam Bomb), who were managed by James Vandenberg (Sinister Minister aka Father James Mitchell), but also had some help from Ernest "The Cat" Miller.
HAPPY BIRTHDAY GLACIER!