• Former WWE Divas Champion Returns At A House Of Hardcore Show
You never know what can happen in a wrestling ring. Wrestlers who you don't event expect to see make their returns. These things are seen often when a legend like Tommy Dreamer books the show.
We previously reported that former WWE Divas Champion Kelly Kelly is open to a return to WWE. It is possible that she might be a part of WWE Evolution as a lot of former stars are rumored to return for the show. She might be getting a little ring-rust off just in case because Kelly Kelly recently showed up at a House Of Hardcore show.
@TheBarbieBlank is here!!!@ImChelseaGreen gets the win! #HOH43 pic.twitter.com/JBLd1y6Qc4

— #WOKEN Javier DraVen (@WrestlingCovers) July 30, 2018
Chelsea Green found herself in some trouble so Kelly Kelly ran down to the ring to make the save. Dreamer posted a picture with both ladies after the spot and everyone had big smiles on their faces.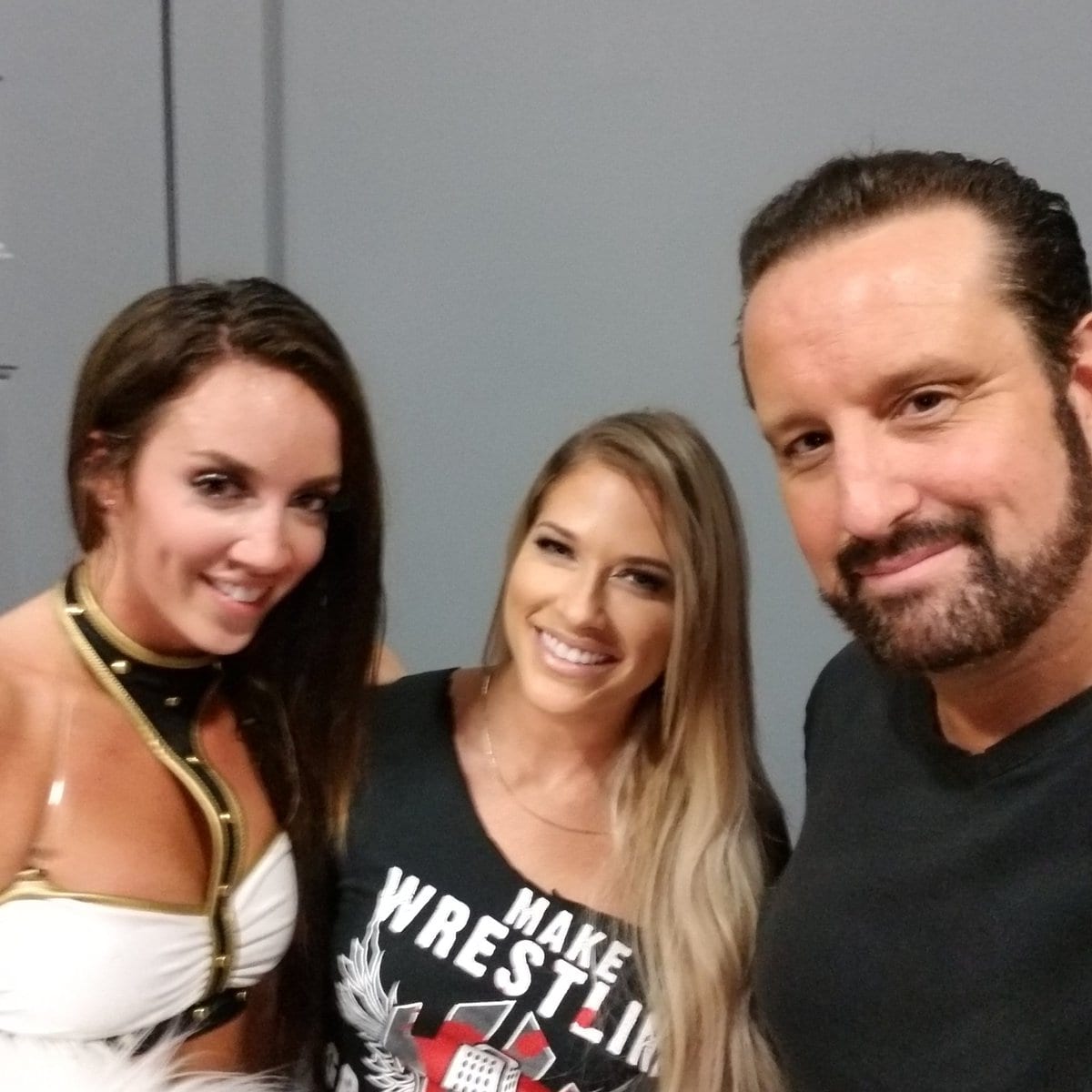 Only time will tell if she returns to the ring as a full time wrestler. It doesn't look likely though, seeing how she has been dealing with neck issues throughout her career.
Kelly Kelly was last seen in a WWE ring during the first ever Women's Royal Rumble match earlier this year.
• Top RAW Star Says NXT Can't Outshine The WWE Main Roster
As WWE's developmental "brand", NXT is designed to give neophyte wrestlers or experienced talent from around the world the opportunity to — literally and figuratively — learn the WWE ropes.
The general consensus among wrestling fans is that the NXT TakeOver shows have been better than the WWE's main roster pay-per-view counterparts since their inception in 2014.
When touring around India recently, Mr. Money In The Bank Braun Strowman was interviewed by SPN Action. He was asked who he thinks will be the next big star coming to the main roster from NXT. Strowman said he isn't worried about it so much as the main roster is pretty stacked right now.
Below is what Strowman said:
"You know it's hard to tell. Because we're so studded right now on the main roster that there's a lot of talented athletes in NXT, but what they have down there right now, I don't see anything outshining what we have on the main roster.
Everybody's trying to make it through a hole this big," Strowman continued as he held his fingers up in the shape of a circle to illustrate his point. "Everybody's in a huge funnel in developmental. I was in it at one point and you're just swirling around trying to get through that tiny hole."
Announcement: We have launched our 'WrestleFeed' App on both Android & iOS. We're trying to create Wrestling's own Social Media with it. Apart from all the wrestling news, videos & other updates on the app, we're also going to do a 'Wrestling Quiz' every week before Monday Night RAW soon. The winner of that Quiz will win $100.
Please download our app now! Below are the download links:
Android – http://bit.ly/2IVQ3yU
iOS – https://apple.co/2Oido0R