• OLD SCHOOL HISTORY (May 6, 1999) – WCW Thunder
On this day in 1999, Ted Turner's World Championship Wrestling aired an episode of their weekly TV show 'WCW Thunder'.
This episode was pre-taped at the Bryce Jordan Center in University Park, Pennsylvania and featured matches & storyline segments on the road to the 'WCW Slamboree 1999' PPV.
The card of the show can be found here:
1. Perry Saturn & Raven vs. Mike Enos & Scotty Riggs
2. Rick Steiner vs. Erik Watts
3. Brian Adams & Horace Hogan vs. Disorderly Conduct
4. Rey Mysterio Jr. vs. Kanyon
5. Chris Benoit & Dean Malenko vs. The Texas Hangmen
WATCH: WWE Interviewer Cathy Kelley In Hot Bikini:
• Triple H's Niece Interested In Joining WWE
During a recent interview with The Daily Gazette, Neysa Ouellette (Triple H's niece) talked about Triple H being a father figure to her and wanting to join WWE one day.
Below are the highlights:
On Triple H being a father figure to her:
"After my dad passed away, my uncle and aunt were always there for us. He's the father figure I have, and I've always looked up to [both of] them. I always admired their hard work, and the sacrifices they make for their family and for us."
On what she calls him:
"Everybody always asks me, 'What do you call him? Triple H?' But, no, he's Uncle Paul."
On being interested in joining WWE and knowing people will say she's there because she's related to Triple H:
"I'm up for it."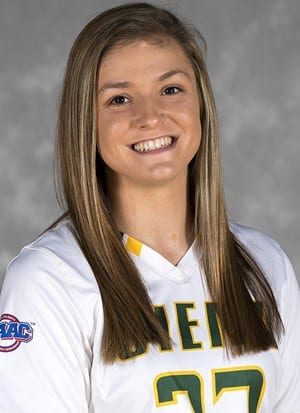 Triple H wrote the following about Neysa in an email:
"I couldn't be more proud of my niece; not only is she a great softball player, hitting her first home run for Siena a few weeks ago, but she is a remarkable person. She is dedicated to her team, and brings a passion and commitment to the game that inspires everyone around her.
Ever since Ney hit me in the mouth with her bat at the age of 4. I knew she was either going to be a WWE Superstar, a softball player, or both."