• On This Day In Pro Wrestling History (May 6, 1984) – AWA House Show
On this day in Pro Wrestling history on May 6, 1984, Verne Gagne's American Wrestling Association held a televised House Show at the Brown County Veterans Memorial Arena in Green Bay, Wisconsin.
On this show The Crusher & Baron Von Raschke won the prestigious AWA World Tag Team Championship from "The Sheiks" Jerry Blackwell & Ken Patera.
Here are the results:
– Curt Hennig defeated Jake Milliman
– Billy Robinson defeated Larry Zbyszko
– Brad Rheingans defeated Steve Regal
– Princess Victoria & Velvet McIntyre defeated Donna Christianello & Wendi Richter
– AWA World Heavyweight Title Match: Nick Bockwinkel defeated Jumbo Tsuruta (c) via DQ
– AWA World Tag Team Title Match: Baron von Raschke & The Crusher defeated The Sheiks
WATCH: Hot Video Of WWE Divas Entering A Pool, Paige Strips Down To A Bikini:
• WWF Veteran Loses His Phone While Watching His Undressed Neighbour
Old School WWF Veteran Marty Jannetty hasn't been seen in good light ever since September 2017, when he made a post on Facebook asking people if it's okay to sleep with a girl who he once thought was his daughter (according to reports, he didn't raise the girl, the girl came to him a few years back and claimed she's his daughter), but then found out she's not after conducting a DNA test.
Below is what the post (which was later deleted) on Facebook was:
"Just did DNA (2 weeks ago)..she's NOT my daughter..we both held out of $ex because you don't do that..but now that we ain't???? From a guys side.. SHES F****N HOTT..but..she's been daughter.. I want to too, but can't get past that.."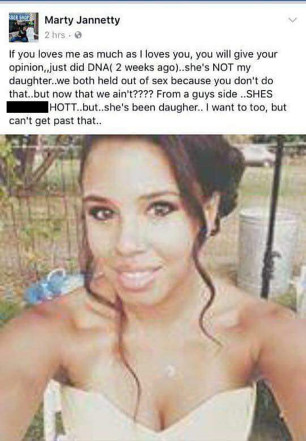 Jannetty is continuing his creepy act on Social Media and you can read his latest tweets below:
Dude, where's my phone?? Last I remember having it was at my neighbor girl's house up on her roof because I could get a better view of her neighbor girl who was laying at her pool naked..but I went back and looked on her roof but it wasn't there..

— Marty Jannetty (@1MartyJannetty) May 4, 2019
I Love's my Winnie to death but she keeps getting mad at me just because of neighbor girl..the neighbor girl lives 40 feet away.. Winni lives in Toronto until my Winnie can be here guess what Im gonna do..lol

— Marty Jannetty (@1MartyJannetty) May 6, 2019
Also Read: Marty Jannetty Reveals How Many Women He Has Slept With