WWE Hall of Famer Trish Stratus will face Becky Lynch in a Steel Cage Match tonight at the Payback 2023 premium live event.
While discussing this match on his Hall Of Fame podcast, Booker T thinks Trish needs to let it all hang out tonight:
"Trish and Becky, Steel Cage, it's going to be a lot to live up to. [Trish is] going to have to go out there and let it all hang out. Obviously, she's willing to do that, being put in a cage match for the first time in this situation at this stage of her career.
It's kind of like Sting wanting to jump off the ladder into the double tables. It's just one of those things… one of those type of deals where, 'I don't want to look back and say, I wish I would have done that.' I think it's going to be one of those situations, so it might be a spectacle.
It might be, like Dusty Rhodes used to say back in the day, pandemonium. So, I'm looking forward to seeing how that match plays out."
Trish posted a revealing photo and wrote the following to send a message to Becky:
"Don't forget Lynch, you're messing with WWE's original bad girl. See you in Steel City. #WWEPayback #GOAT"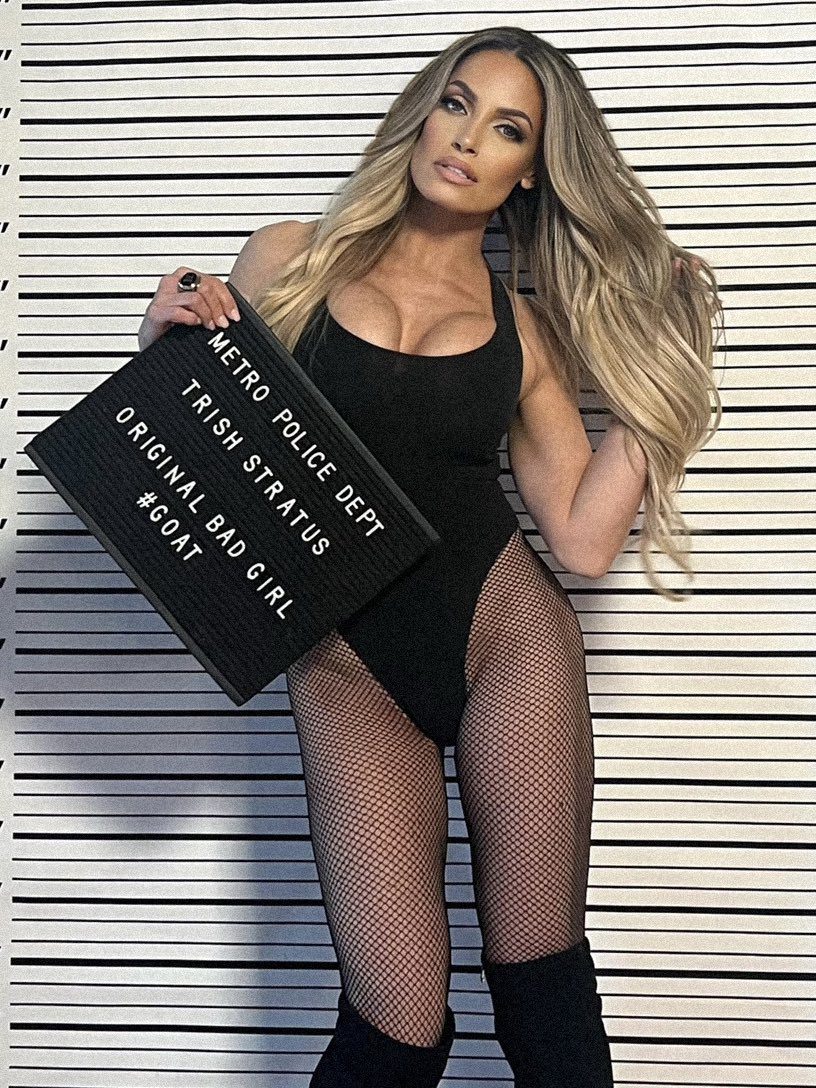 Also Read: Trish Stratus Impressed By Sasha Banks' Husband
WATCH: Mickie James Grabs Trish Stratus' Knockers: