Sarath Ton, also known by his ring name Kid Mikaze, is a former professional wrestler and costume designer. He gained attention in the wrestling industry for his work as both a performer and a creative talent behind the scenes.
He is notable for being the real-life husband of former WWE wrestler Sasha Banks (Mercedes Mone in NJPW).
Wrestling Career (Kid Mikaze)
Sarath Ton pursued a career as a professional wrestler under the ring name Kid Mikaze. He competed on the independent wrestling circuit, appearing in various promotions and events. While he did not achieve mainstream fame, his dedication to the sport and his in-ring abilities earned him respect within the wrestling community.
Sarath Ton Becomes Costume Designer After Ending In-Ring Career
After stepping away from active in-ring competition, Sarath Ton shifted his focus to costume design and creative roles in the wrestling industry. He became known for his work designing ring gear and costumes for other wrestlers, including those in WWE.
One of his most notable collaborations was with his wife, Sasha Banks. Sarath Ton designed many of Sasha Banks' iconic ring gear and outfits, contributing to her unique and vibrant look. He also worked with other WWE Superstars to create visually striking attire.
Relationship with Sasha Banks
Sarath Ton and Sasha Banks have been in a long-term relationship since before Banks' rise to fame in WWE. The couple got engaged in 2016 and later tied the knot. Their relationship became a notable aspect of Sasha Banks' personal life, with fans showing interest and support for their union.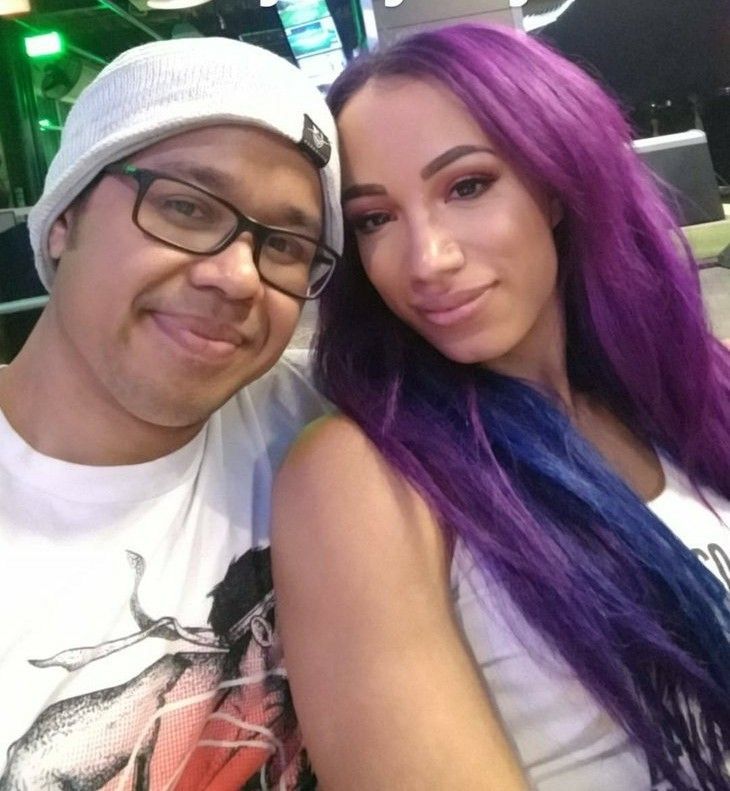 Life After Wrestling
Sarath Ton's role as a costume designer and creative talent allowed him to contribute to the visual identity of WWE Superstars. While his wrestling career as Kid Mikaze might not have achieved mainstream recognition, his work behind the scenes has left an impact on the presentation of WWE talent.
Trish Stratus has become a fan of Sarath Ton
Trish Stratus came out of retirement in 2023 and Sarath worked on her ring gears. Trish has become a fan of Sarath's work and posted the following appreciation tweet:
"Gear appreciation post! A @iammikaze original!
Thanks Sarath – I love this gear… being in Winnipeg it had a little nod to Canada and was a modernized version of some of my old gear styles.
Loved how it came together – and rather last minute too but came out absolutely perfect. You're a total pro."
Gear appreciation post! A @iammikaze original!

Thanks Sarath – I love this gear … being in Winnipeg it had a little nod to Canada and was a modernized version of some of my old gear styles. Loved how it came together – and rather last minute too but came out absolutely… pic.twitter.com/xUTvsIHzV5

— Trish Stratus (@trishstratuscom) August 16, 2023
Below is a photo of Trish and Sarath: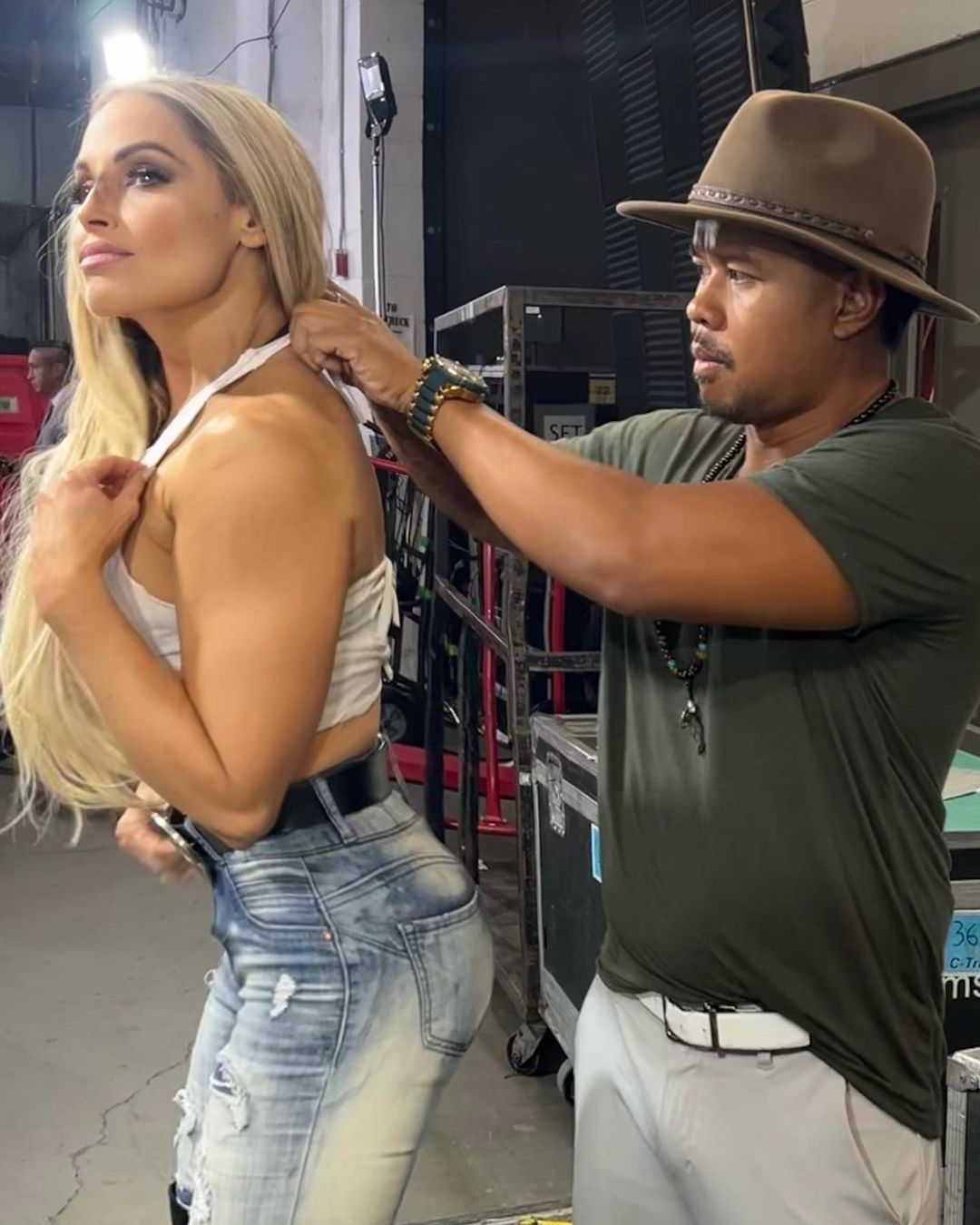 Also Check Out: 2 Rare Occasions When Trish Stratus Got Accidentally Exposed In WWE
WATCH: Trish Stratus Pulls Her Pants Down: