• On This Day In Pro Wrestling History (November 24, 1996) – WCW World War 3 1996
On this day in Pro Wrestling history on November 24, 1996, Ted Turner's World Championship Wrestling aired 'WCW World War 3 1996' LIVE on PPV from the Norfolk Scope in Norfolk, Virginia.
This was the 2nd one out of only 4 annual 'WCW World War 3' pay-per-views that aired between 1995 and 1998.
The tagline of the event was "Sixty Men… Three Rings… One Battle Royal… Total Destruction!".
The results are here:
J-Crown Championship: Ultimate Dragon (c) defeated Rey Misterio Jr.
Jericho has One Arm Tied Behind his Back: Chris Jericho defeated Nick Patrick
The Giant defeated Jeff Jarrett
Harlem Heat defeated the Amazing French-Canadians
Sister Sherri defeated Col. Robert Parker via count-out
WCW Cruiserweight Championship: Dean Malenko (c) defeated Psychosis
3 way – WCW World Tag Team Championship: The Outsiders (c) defeated Faces of Fear and The Nasty Boys
The Giant won the 60-Man World War 3 battle royal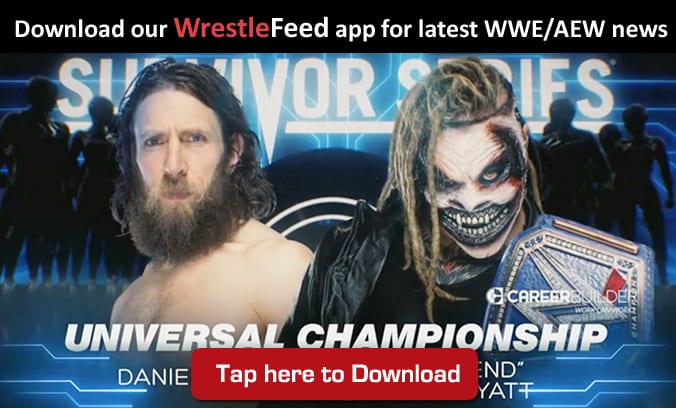 • Vince McMahon Still "Haunted" Over Losing Chris Jericho To AEW
During a recent interview on High Spots podcast, former WWE commentator Hugo Savinovich talked about Vince McMahon's reaction to losing Chris Jericho to All Elite Wrestling.
Below is what Hugo said:
"Chris Jericho has become one of the things that's still affecting Vince and I think that's why he signed that contract with Randy Orton right away, because Randy Orton was pushing the envelope of saying to WWE if you don't sign me I'm going to be a free agent and guess what Tony Khan is going to give me that money.
Vince is still haunted with not giving Jericho a better offer and he's not going to make that same mistake again.
I know Vince, he is a visionary and he is not going to make that same mistake again of not giving the right talent that he wants to keep the money they need before somebody else like Tony Khan and Cody signs them up."
WATCH: Former WWE Diva Brooke Adams Exposes Her Buns: