• Viral Photo Of Vince McMahon's New Look Is Fake (Proof)
Earlier this year, Vince McMahon returned to the Board Of Directors and became The Chairman once again.
He's back to sell the company and to ensure that they get the best deal possible, ahead of the upcoming RAW/SmackDown/NXT TV contract negotiations.
According to Bloomberg, Vince is asking for $9 billion to sell the company, which is 37% higher than WWE's current market value of $6.5 billion.
Since Vince's return in January and the news coming out of WWE being up for sale, the stock has risen by 30%.
Vince was backstage at last night's RAW. However, he wasn't there to handle the creative. He was there to meet John Cena.
This was the first time Vince was backstage at a WWE show since his retirement announcement from last year.
Vince & Cena are very close, and Vince has met Cena multiple times outside of WWE since his retirement announcement. Cena also attended Vince's birthday party last August.
According to Sean Ross Sapp, Vince was sporting a new look backstage at RAW:
"Vince McMahon had a mustache backstage per one of the talent I heard from."
After this report came out, the following photo went viral on Social Media: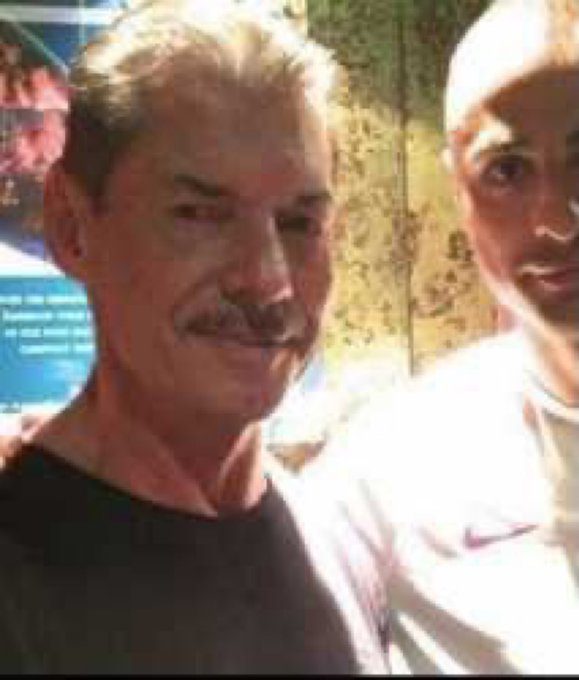 Ross Sapp then confirmed that the above photo is fake:
"While Vince McMahon did have a mustache backstage at RAW, the picture going around is fake."
Below is the original photo: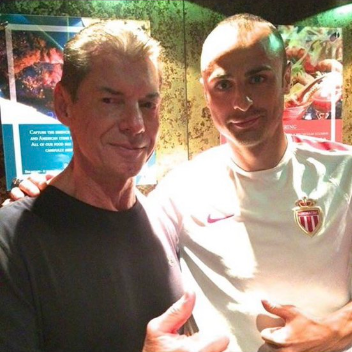 Also Read: UFC Legend Will Be At WrestleMania 39, Says He Might Smack Brock Lesnar
WATCH: WCW Diva Major Gunns (Tylene Buck) Removes Her Clothes:
• Old School WCW Valet Celebrates Her Birthday
Old School WCW Valet Major Gunns (Real name: Tylene Buck) celebrates her 51st birthday today.
Apart from her career as an adult movie star, Tylene is remembered for her World Championship Wrestling days, where Tylene Buck started with the "nWo 2000" faction in late 1999 as one of the 'nWo girls', before ending up as the valet of the "Misfits In Action" faction, and she eventually – after turning on the M.I.A. – joined Lance Storm's "Team Canada" stable.
Tylene was released by WCW in February 2001, one month before Vince McMahon bought the company.
HAPPY BIRTHDAY MAJOR GUNNS!