• On This Day In Pro Wrestling History (November 21, 1999) – WCW Mayhem 1999
On this day in Pro Wrestling history on November 21, 1999, Ted Turner's World Championship Wrestling aired 'WCW Mayhem 1999' LIVE on PPV from the Air Canada Centre in Toronto, Ontario, Canada.
This was the 1st out of only 2 annual 'WCW Mayhem' pay-per-views that aired in 1999 and 2000.
The tagline of the event was "The Night Of Champions".
The results are here:
Tournament semi-final: Chris Benoit defeated Jeff Jarrett
WCW Cruiserweight Championship: Evan Karagias defeated Disco Inferno (c)
WCW Hardcore Championship: Norman Smiley defeated Brian Knobbs
Elimination: The Revolution defeated The Filthy Animals
Retirement match: Buff Bagwell defeated Curt Hennig
Tournament semi-final: Bret Hart defeated Sting
Dog Collar: Vampiro defeated Berlyn
Meng defeated Lex Luger
WCW United States Heavyweight & World Television Championships: Scott Hall (c) defeated Booker T
David Flair wrestled Kimberly Page to a no-contest
"I Quit": Goldberg defeated Sid Vicious
Final – vacant WCW World Heavyweight Championship: Bret Hart defeated Chris Benoit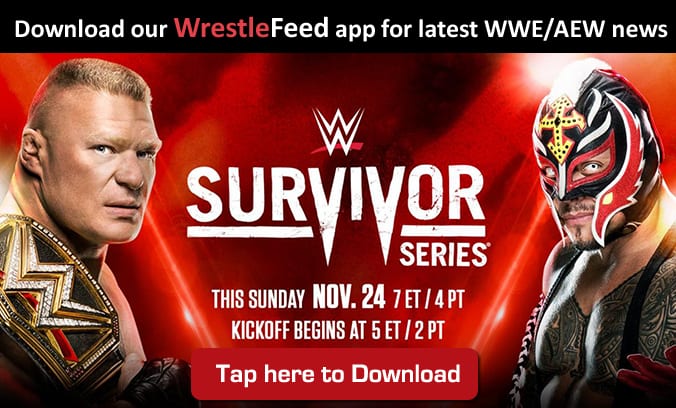 • WrestleMania 36 Main Event – Original & Latest Plan Revealed
According to The Dirty Sheets, WWE officials originally planned Brock Lesnar (c) vs. The Rock vs. Roman Reigns for the WWE Championship at WrestleMania 36.
WWE planned this match as they were hoping The Rock would be cleared for a 3 way match.
However, when they found out The Rock couldn't get cleared, they replaced The Rock with Seth Rollins.
For this new main event to take place, Rollins was scheduled to get drafted to SmackDown, but that didn't happen and Lesnar was later moved to RAW.
Soon after this, plans for Lesnar vs. Reigns vs. Rollins (which was the impromptu main event of WrestleMania 31 in 2015) got dropped as well and talks about The Fiend main eventing WrestleMania 36 began.
Current plan is for "The Fiend" Bray Wyatt (c) vs. "The Big Dog" Roman Reigns for the Universal Championship to main event WrestleMania 36.
If this match ends up being the main event, then this would be "The Fiend" Bray Wyatt's first ever WrestleMania main event and Reigns' 5th WrestleMania main event.
Also Read: Original Plan For The Fiend's Universal Title Win, Why It Got Changed Multiple Times
WATCH: Sasha Banks Gets The Finger Down There On RAW: