• On This Day In Pro Wrestling History (November 21, 2013) – Old School WWF Legend Passed Away
On this day in 2013, we lost Old School WWF Legend Maurice "Mad Dog" Vachon at the age of 84 due to natural causes.
Maurice Vachon was the brother of fellow Old School Wrestling Veterans Paul "Butcher" Vachon & Vivian Vachon, and the uncle of Luna Vachon.
From 1955 till 1986, Mad Dog wrestled for several different territories such as the World (Wide) Wrestling Federation (WWWF/WWF), Jim Crockett Promotions (NWA), Pacific Northwest Wrestling, the American Wrestling Association (AWA) and Lutte Internationale.
In 2010, he was inducted into the WWE Hall of Fame by Pat Patterson.
† REST IN PEACE MAD DOG VACHON
September 1, 1929 – November 21, 2013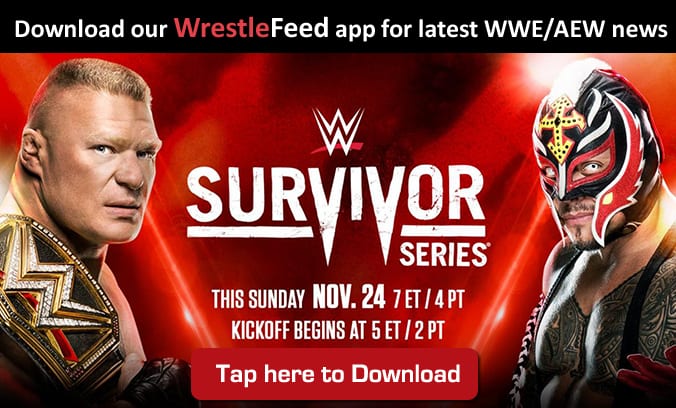 • Original Plan For The Fiend's Universal Title Win, Why It Got Changed Multiple Times
"The Fiend" Bray Wyatt captured the Universal Championship in the main event of WWE Crown Jewel 2019 pay-per-view.
However, that wasn't the original plan. Vince McMahon made a lot of changes regarding the Universal Championship plans.
According to The Dirty Sheets, below is the original plan and all the changes that were made before & after The Fiend finally captured the Universal Title:
– The original plan was for The Fiend to win the Universal Title from Seth Rollins at Hell In A Cell 2019. The Fiend vs. Seth Rollins rematches were booked for Live Events and RAW dark main events all the way to December.
– However, Vince soon realized this would lead to Brock Lesnar vs. The Fiend at Survivor Series 2019 (according to the "Champion vs. Champion" format at Survivor Series) and that is something Vince doesn't want to do as he wants to protect both men.
*Go to the NEXT page to continue reading this article