• Carmella Comments On Her Father Being A Wrestler & How He Feels About Her Being A WWE Star
During a recent appearance on Chasing Glory with Lilian Garcia, SmackDown Women's Champion Carmella talked about her father being a wrestler, giving up his dream for his family and how he feels watching her in the business.
Below are the highlights:
On her father being a wrestler:
"A lot of people don't know that. I don't really put it out there that much, but he did a lot of enhancement work. He wrestled Razor Ramon, 'Superfly' Jimmy Snuka. There has been so many; Big Boss Man, Papa Shango, so, I really did grow up wrestling because my dad watched it every week, and I am making myself sound a little older, but we used to record Monday Night Raw on VHS every single Monday night because he would work nights so we would watch it the next day together after I would come home from school.
Growing up, of course I was the coolest girl in the 3rd grade because I told everyone that my dad was a wrestler and I would bring in these wrestling magazines of him and, every Saturday morning he would be body slamming me on my bed. He would put on a big show whenever I would have my friends sleepover for sleepovers we would always do that. Now, I am here, and never did I think I would be in a wrestling ring after watching him do it."
On giving up his dreams and how he feels watching her in the business:
"He is so excited. He is over the moon, so proud, because he never really got to accomplish what he wanted to accomplish. He did it for a few years, just for enhancement work, and he had a family at the time so his primary focus was his family, so he wasn't really getting anywhere with the wrestling. I admire him for that for giving up his dream for his kids and his family to be able to provide a life for them. For me to be able to do this now, he is almost living vicariously with me for us to share this together."
• WWE Gets Emergency Restraining Order Against Obsessed Fan Who Smeared Poop Across WWE Performance Centre
TMZ posted the following:
"The WWE got an emergency restraining order against an obsessed fan who carried out a poop-smearing attack on a WWE training facility … fearing he would strike again.
TMZ Sports has obtained court docs showing Vince McMahon's company had a very real fear of Armando Alejandro Montalvo — who's allegedly been harassing the company since 2015.
According to the court docs, Montalvo smeared his own feces all over the walls at the WWE Training Center in Orlando back in July 2015.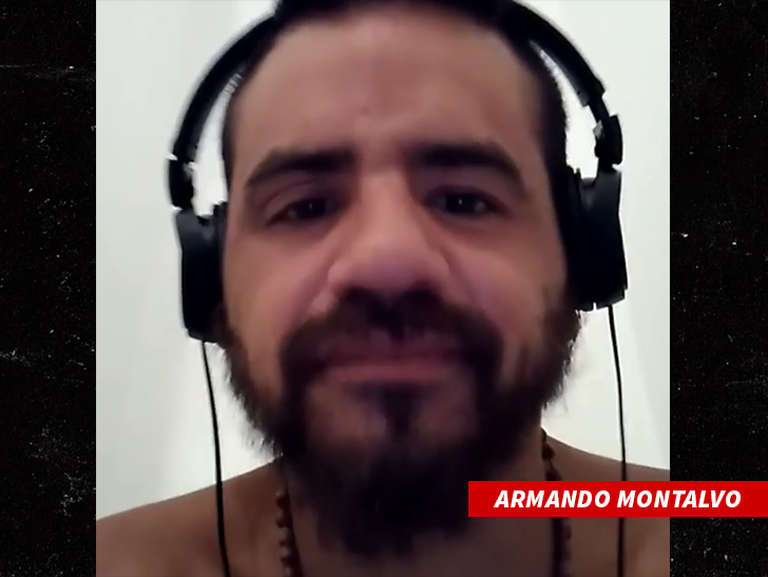 WWE says they learned Montalvo posted an Instagram message on April 4 cryptically threatening WWE wrestlers and staff — and rushed to court to get an immediate restraining order against him because they fear he's a serious threat.
WWE says Montalvo has also threatened to use his own semen in a biological attack.
Court records show the restraining order was granted."