• WWE Hall Of Famer Blames Vince McMahon For The 1996 Curtain Call Incident
On an episode of his weekly 'Grilling JR' podcast, WWE Hall Of Famer Jim Ross talked about the infamous Curtain Call incident that saw The Kliq break kayfabe in 1996 at Madison Square Garden, when Heels & Babyfaces celebrated Razor & Diesel's last night in the World Wrestling Federation, before going to Ted Turner's World Championship Wrestling.
Here's what the Old School WWF play-by-play commentator had to say:
"They are so indebted to each other and such great friends, I wonder how often they talk now? My point is, was it really that big of a deal? Or was it just for them to show their defiance and that they could do what they wanted when they wanted because of who they were. You have to blame Vince [McMahon] for a lot of it because he let a lot of that sh*t slip by."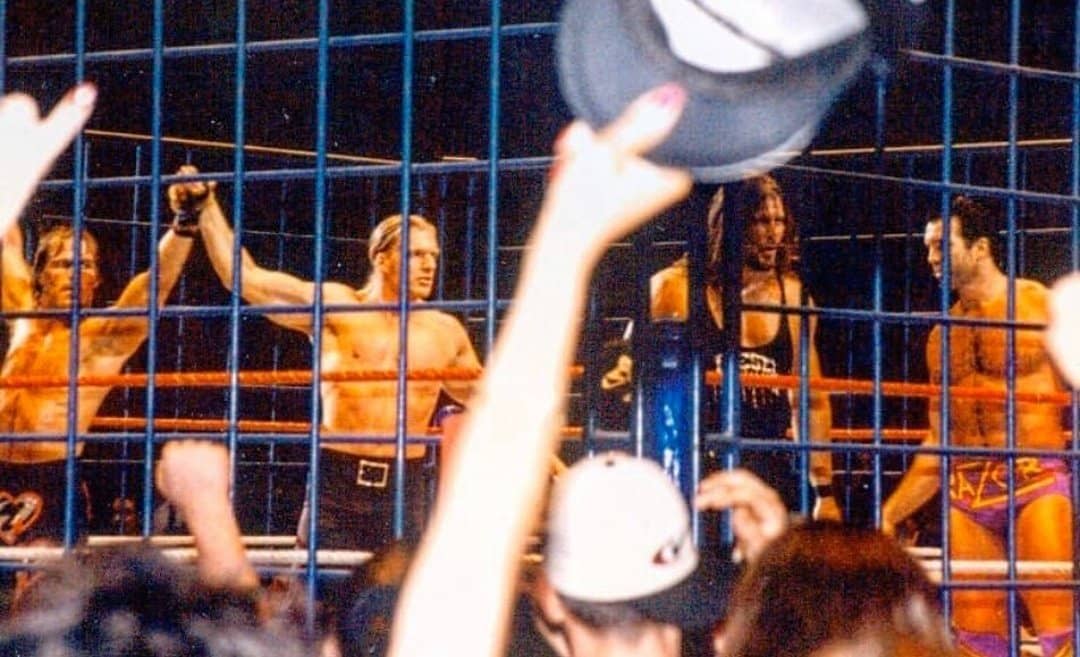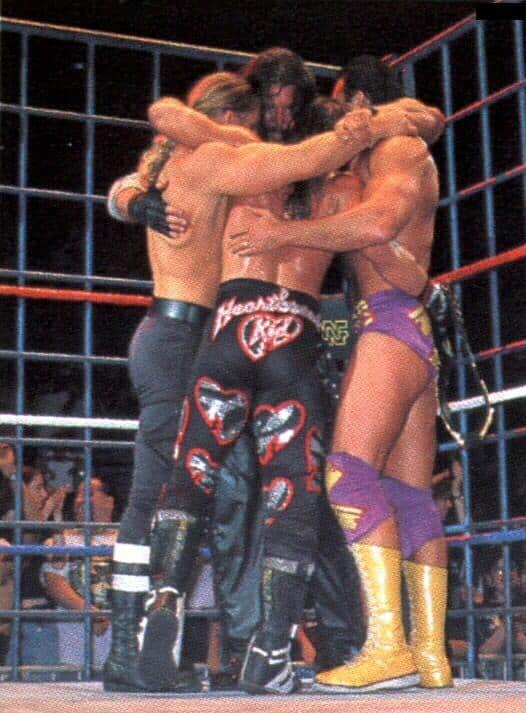 With Diesel & Razor leaving for WCW and Shawn Michaels being the WWF Champion, Hunter Hearst Helmsley was the who ended up getting punished for what happened that night.
WATCH: Bayley's Big Butt During A Workout:
• ON THIS DAY IN WWF HISTORY (July 8, 1991) – WWF Prime Time Wrestling
On this day in 1991, the World Wrestling Federation aired an episode of their weekly TV show 'WWF Prime Time Wrestling'.
It featured pre-taped matches, studio interviews & storyline segments on the road to the 'WWF SummerSlam 1991' PPV.
The card can be found right here:
Macho Man Randy Savage Proposing To Miss Elizabeth
In Studio Guest: Hillbilly Jim
Smash vs. Greg Valentine
WWF Update
In Studio Guests: The Triangle Of Terror
Koko B. Ware vs. Mike Stone
Ted DiBiase vs. Billy Gatlin
A Video Hyping The Debut Of Skinner
The Triangle Of Terror Have Sean Mooney Held Hostage
Bret Hart vs. The Barbarian
In Studio Guest: Macho Man Randy Savage
Ricky Steamboat vs. Ed Moretti
Sgt. Slaughter/Col. Mustafa vs. The Bushwhackers
The Beverly Brothers vs. Scott Key/David Bazo
More Footage Of The Triangle Of Terror Holding Sean Mooney Hostage