• TNA Veteran Celebrates His Birthday
Total Nonstop Action Veteran Doug Williams (Real name: Douglas Durdle) celebrates his 48th birthday today.
The veteran from the UK wrestled for TNA, the promotion which is nowadays known as iMPACT Wrestling, from 2008 until 2014.
During that run, he was a member of factions like 'The British invasion', 'Fortune' & 'The World Elite'.
HAPPY BIRTHDAY DOUG WILLIAMS!
• WWE Hall Of Famer Says Stone Cold Steve Austin's Heel Turn At WrestleMania 17 Was Ill-Planned
While speaking on the latest edition of Grilling JR, WWE Hall of Famer Jim Ross discussed why the WCW invasion angle wasn't successful.
"They had no momentum, nobody was on a big winning streak, there were no major wins. Overall, the guys playing the role of guys in WCW who were actually under contract to WWF, they had no momentum."
He compared that lack of momentum to the momentum today's wrestlers have.
"I see that a lot in wrestling today. This guy wins and then this guy wins. I often hear, 'We want to keep the talent happy.' Well here's what I say: F*** the talent. How's that? That'll make a headline.
You have to do what's best for the overall story and the company that's paying the tab. If the talent can't understand that concept, then and only then would I say 'f*** the talent'. Grow up, you're playing a fictional character. You're cast this way."
Ross also discussed why main players from WCW didn't come over to WWF.
"Nobody that's got a brain [would have]. They were not getting any younger. Their bodies need healing. You get better, you feel better, your health gets better. What are you going to do? Drag the nWo out of their homes kicking and screaming, and forsake those massive checks they got every single week from TimeWarner? Hell no.
I don't blame those guys one bit. Not one bit. It was a situation where you hoped some of these guys we brought in, some of these guys might break through, some of these guys might break out, and quite honestly, that never happened."
Ross then talked about the decision to turn Stone Cold Steve Austin from babyface to heel at WrestleMania 17.
"I think Austin turning heel in his home state, in his home market, at WrestleMania, was ill planned. Getting Steve over as a heel was never going to work. It's just a miscasting. All these great directors in Hollywood kept John Wayne as a babyface. I was a big believer that the audience was never going to accept Steve as a villain, and they didn't."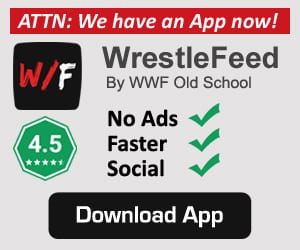 WATCH: WWF Diva Debra (Stone Cold Steve Austin's Ex-Wife) Stripped:
You can download our official WrestleFeed mobile app to check out more Wrestling news & Divas content. Tap here to download.