As we noted before, WWE issued the following statment regarding Hulk Hogan:
"We have had discussions with Terry Bollea (aka Hulk Hogan) about how he can help others learn from his mistakes, however, he is not under any contract with WWE."
With Hogan appearing at the HBO Andre The Giant documentary premiere in Los Angeles yesterday, WWE issued a statement stating that they're not planning on rehiring the biggest name in Professional Wrestling history:
"Hulk Hogan is an important part of Andre the Giant's history, however his appearance at tonight's HBO premiere of the documentary and his plans to help others learn from his mistakes does not mean WWE is rehiring him. Hogan is not scheduled to be at any upcoming WWE events."
Below are a couple of photos of Hogan at HBO Andre The Giant documentary premiere: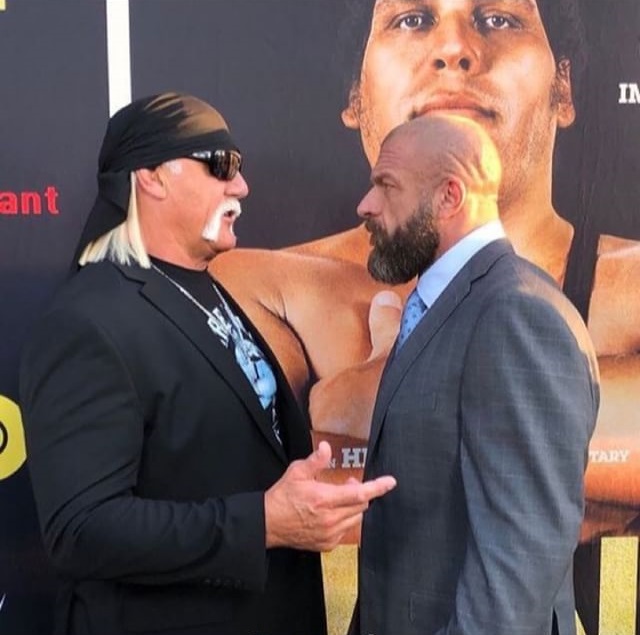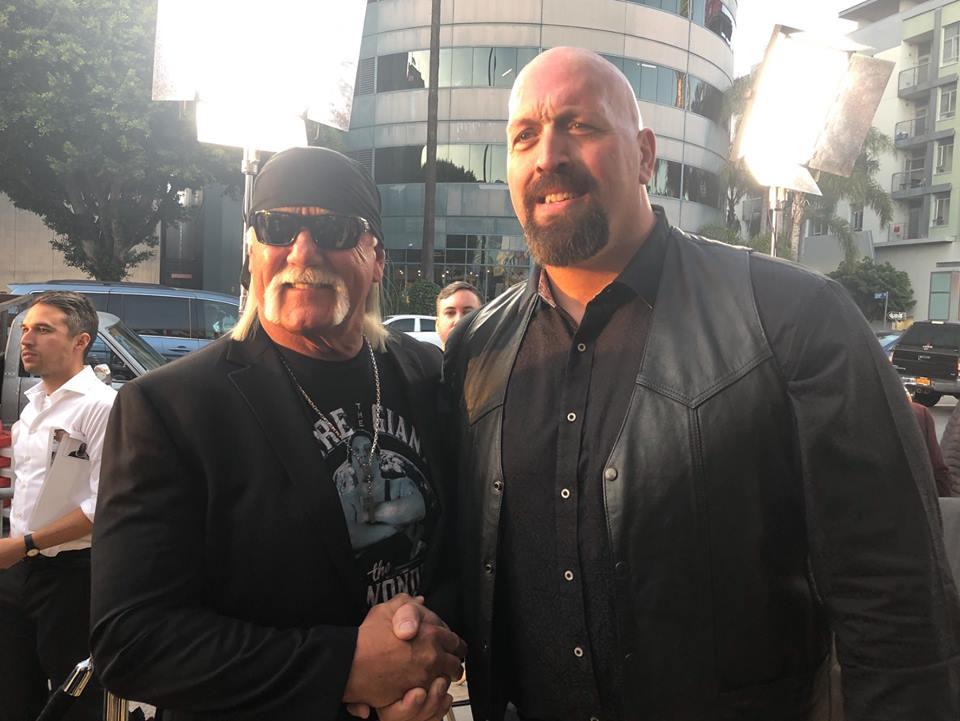 TMZ Sports caught up with Hogan at the airport and asked him if he'll appear at WrestleMania 34. Hogan responded "no sir". When asked if he'll return to WWE at some point, Hogan responded "maybe someday, brother".
You can watch it below:
WWE Hall of Fame 2018 inductee Mark Henry recently said on Busted Open that he isn't ready for Hogan's return to WWE at this point:
"There are leaked videos of the Andre story on HBO coming up, on the 29th is the opening in Los Angeles, and he's in it. It's kind of a deal where you have to accept it. He's a public figure. It doesn't mean that everything that he's done is forgiven, you just gotta take the good with the bad and see how you could help the situation.
I'm sitting on the chair of the delegation and they're not ready. I've had many talks, with dozens of guys, and the consensus is there's a lot of work to be done to heal that wound and to fix that wall.
The delegation is pretty much all of the more established African-American wrestlers in the country and in the world, for that matter. Every promotion… there's not a wrestling promotion that doesn't house someone from the delegation.
There's gonna have to be more community service and outside work. Support for programs and even creative programs that deal with diversity in the workplace. I don't process everything like everybody else. I believe that everybody should be given a second chance but I also believe that you have to own your issue, whatever that issue is. You gotta try to make closure on everybody else's behalf, not just yours."