• OLD SCHOOL VIDEO HISTORY (January 21, 1989) – WWF Superstars of Wrestling
On this day in 1989, the World Wrestling Federation aired an episode of their weekly TV show 'WWF Superstars of Wrestling'.
This episode was pre-taped at the Von Braun Civic Center in Huntsville, Alabama and featured matches, promos & storyline segments on the road to the 'WWF WrestleMania V' PPV.
Here's the card:
1. Jim Duggan vs. Rusty Riddle
2. The Bushwhackers vs. Jerry Price & Tom Stone
3. Rick Rude vs. Josh Stroud
4. The Powers Of Pain vs. Johnny Ziegler & Reno Riggins
5. Rick Martel vs. Barry Horowitz
6. Randy Savage vs. Akeem
• WWE Originally Didn't Want To Do LGBTQ Entrance At WrestleMania 34
During a recent interview with Inside The Ropes, RAW wrestler Finn Balor talked about his LGBTQ entrance at WrestleMania 34 last year and how this idea got shot down multiple times.
Below is what Balor said:
"That was something I honestly believed in for a very long time and I had pitched, and pitched, and pitched to a lot of different departments in WWE and it had been shot down, and shot down, and shot down, and it wasn't until Stephanie McMahon got wind of the idea that it all started to fall in to place. It's easier for a message to come down the line of command than it is to go up the line of command.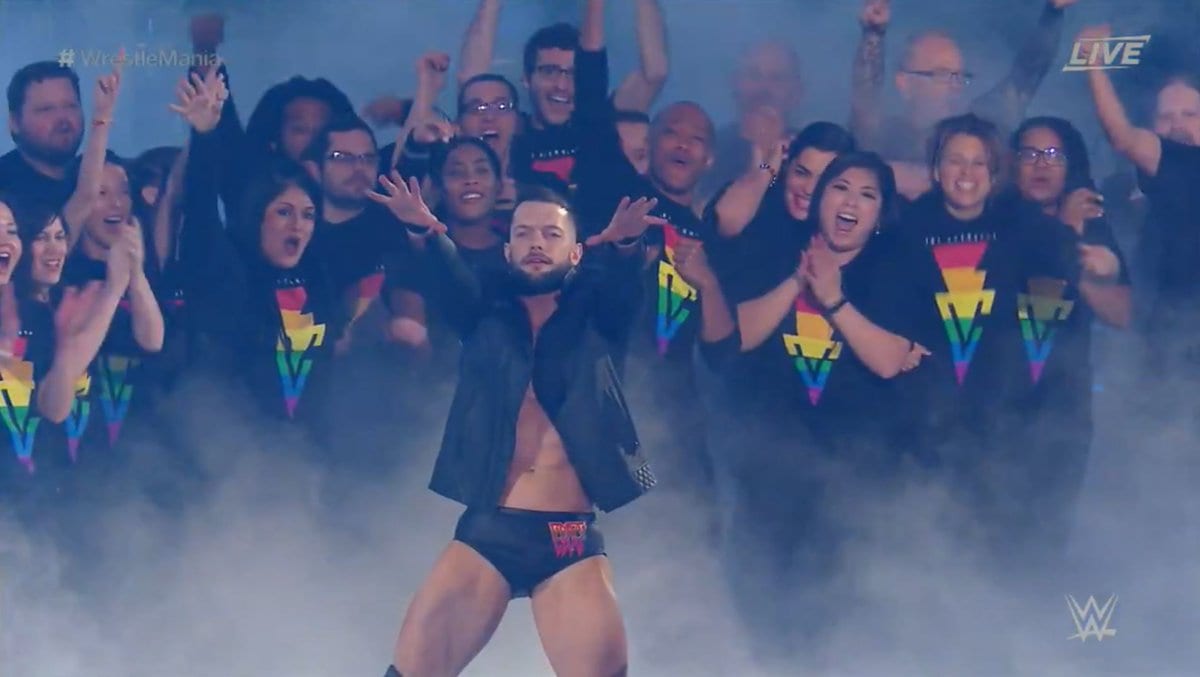 That was something I've believed in for a very long time. And obviously, the way it worked out, it was perfect timing that it just happened to be the biggest match of my career that I got to launch it. I think it was meant to be, I'm a big believer in the universe and everything kinda working out exactly the way the way it was supposed to be.
I'm sure if I had that idea like a year before, it would have been on RAW or a house show, or something, and me doing it at WrestleMania is even cooler."
WATCH: Charlotte Flair Grabs Bayley's Bum: