• WWE Star Natalya To Join OnlyFans?
OnlyFans is a great platform for women to make a lot of money from their hardcore fanbase.
Some wrestling stars already do it, including Sunny, Cassie Lee (Peyton Royce), Toni Storm & more.
Recently, Natalya's sister Jenni Neidhart joined OnlyFans. Jenni noted on her Instagram stories that she's trying to convince Natty to join this platform as well.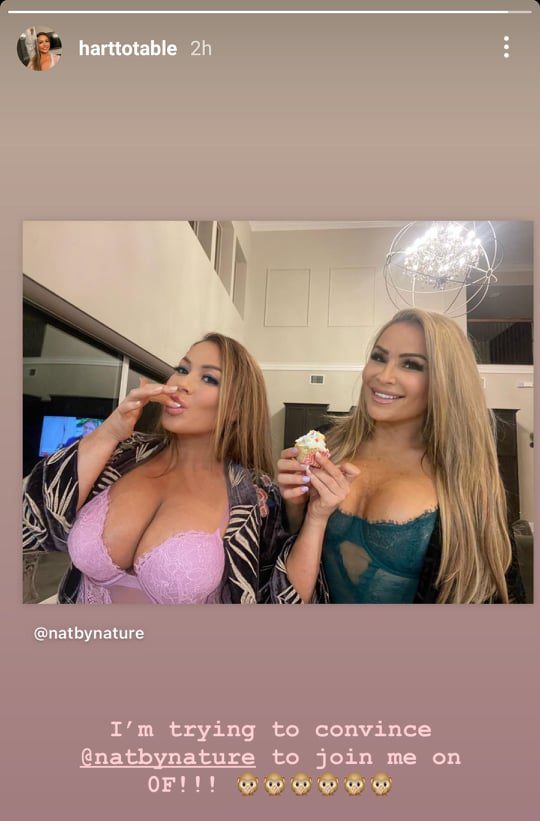 Natalya then wrote the following on her IG story in response to Jenni's story:
"Behave, sissy."
Natalya and Jenni already do a lot of stuff on their YouTube channel that grabs the attention of the fans.
If Natalya ends up joining OnlyFans, both her and Jenni will surely break the internet!
Also Check Out: Natalya Is Back To Chopping Her Sister's Knockers (Video)
WATCH: Natalya's Sister Jenni Appears Without Clothes:
• On This Day In Pro Wrestling History (May 16, 1999) – WWF No Mercy UK 1999
On this day in Pro Wrestling history on May 16, 1999, the World Wrestling Federation aired 'WWF No Mercy UK 1999' LIVE on PPV from the Manchester Evening News Arena in Manchester, England.
This was a UK-exclusive pay-per-view, just like "WWF One Night Only 1997" and "WWF Capital Carnage 1998" were during the previous years.
There was also a regular "WWF No Mercy" PPV later that year on October 17, 1999, which eventually became a regular annual event until 2008 and again from 2016.
Here are the results from that night:
– Tiger Ali Singh defeated Gillberg
– The Ministry of Darkness defeated The Brood
– Steve Blackman defeated Droz
– Kane defeated Mideon by DQ
– Nicole Bass defeated Tori
– WWF European Championship: Shane McMahon (c) defeated X-Pac
– Billy Gunn defeated Mankind
– Anything Goes – Triple Threat – WWF World Heavyweight Championship: Stone Cold Steve Austin (c) defeated Triple H and The Undertaker