As seen on this week's episode of Raw, John Cena noted that facing The Undertaker at WrestleMania 34 is impossible and then revealed that he'll go to SmackDown Live to find something for him at WrestleMania 34.
WWE officials are making it look like The Undertaker is truly retired and will miss WrestleMania 34. Undertaker is also missing from the DVD cover of WrestleMania 34 (making it look like he's truly going to miss the Show of Shows this year):
— World Wrestling News (@WWENewsMafia) February 27, 2018
However, that's not the case. The Undertaker vs. John Cena will 100% happen at WrestleMania 34. According to the Dirty Sheets, Cena will now look for WrestleMania 34 opportunities on SmackDown Live and fail there as well. After all of this is done, Cena will kind of tease a retirement and this is when The Undertaker will confront him.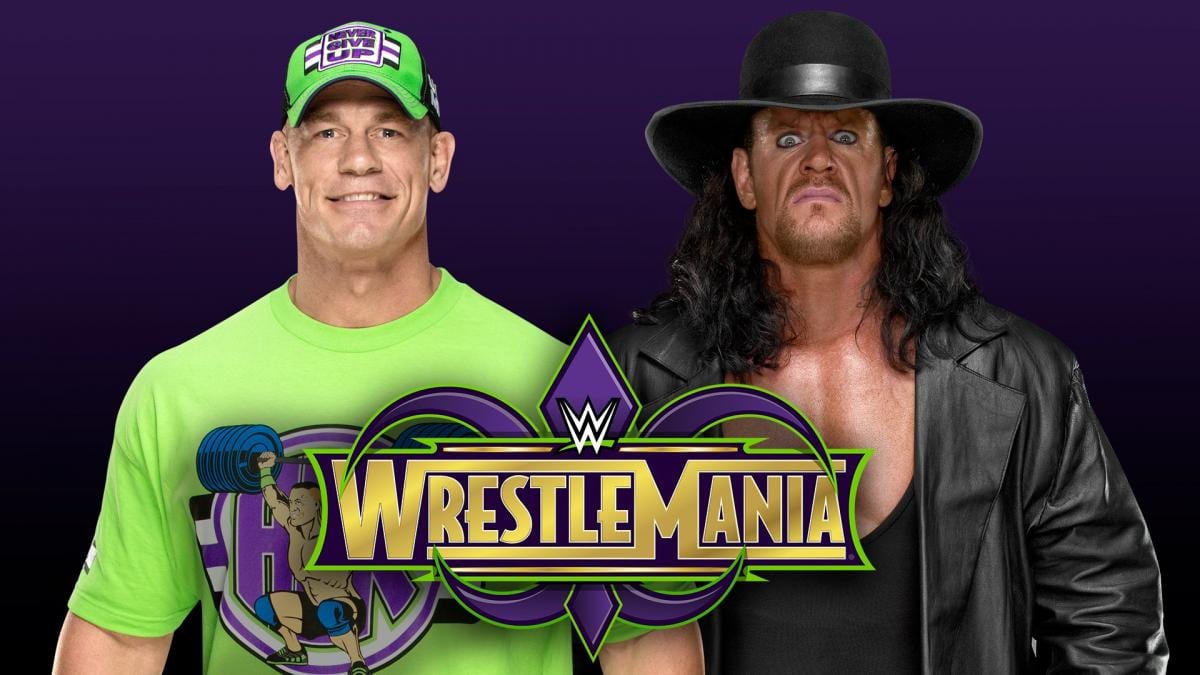 Current plan is for Cena to challenge Men's Royal Rumble 2018 winner Shinsuke Nakamura at FastLane 2018 with Nakamura's WWE Title match opportunity at WrestleMania 34 on the line.
If Cena wins that match, then he'll get the opportunity to go after his 17th World Title at WrestleMania 34 in a match with AJ Styles (if he remains WWE Champion after FastLane 2018).
However, Cena will be losing to Nakamura to put him over ahead of his WWE Title match at WrestleMania 34.
Cena's program with Undertaker will begin after this and The Undertaker is expected to confront Cena on the March 12th episode of Raw (which is one night after FastLane 2018 PPV).
Click here to read the latest & exclusive WWE News on our website.