• On This Day In Pro Wrestling History (July 22, 2007) – WWE The Great American Bash 2007
On this day in Pro Wrestling history on July 22, 2007, WWE presented 'The Great American Bash 2007' LIVE on PPV.
This PPV ended up being Bobby Lashley's final WWE show (before his return to WWE in 2018), where he challenged John Cena for the WWE Championship in the main event.
Also on the show, Hornswoggle won the WWE Cruiserweight Championship to become the final WWE Cruiserweight Champion (as the Title was then retired) until 2016 (when WWE brought back the Cruiserweight Division and the Title) and "The Legend Killer" Randy Orton slayed yet another legend, Dusty Rhodes.
Below are the results from the show:
– United States Championship Match: MVP (c) def. Matt Hardy
– Cruiserweight Open for the WWE Cruiserweight Championship: Hornswoggle def. Chavo Guerrero (c), Jimmy Wang Yang, Shannon Moore, Funaki and Jamie Noble
– Singapore Cane on a Pole Match: Carlito def. The Sandman
– WWE Women's Championship Match: Candice Michelle (c) def. Melina
– Intercontinental Championship Match: Umaga (c) def. Jeff Hardy
– ECW World Championship Match: John Morrison (c) def. CM Punk
– Texas Bullrope Match: Randy Orton def. Dusty Rhodes
– World Heavyweight Championship Match: The Great Khali (c) def. Kane and Batista
– WWE Championship Match: John Cena (c) def. Bobby Lashley
• Old School WWF Jobber Of The Day: Red Tyler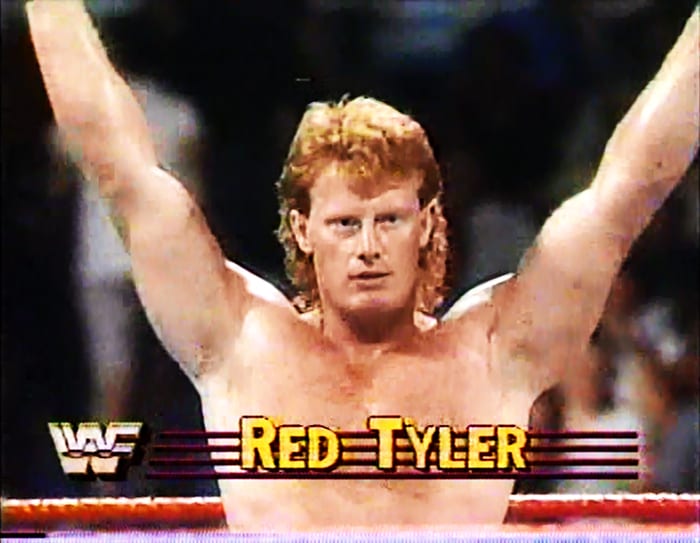 • WWE's Downfall Officially Began 12 Years Ago Today
On this day in Pro Wrestling history on July 22, 2008, WWE announced that all its programming will be TV-PG and that this TV rating will be in effect from the following Monday.
Below is the statement that WWE issued on their website:
"WWE's family programming has been deemed a PG television rating by their network distributors. World Wrestling Entertainment has been engaging families across all generations with their family programming for more than two decades, and will continue to do so for years to come with all the action on Raw, SmackDown and ECW."
After WWE turned PG, a lot of the Old School fans stopped watching, as the product wasn't the same after that. With top stars like Shawn Michaels, Triple H, Edge, The Undertaker, Batista retiring / becoming part-timers / leaving WWE in the coming years, WWE's popularity took a big hit.
Now, in 2020, with RAW struggling with viewership in the 1.5 – 2 million range, it's safe to say that WWE is at its lowest point right now.
WATCH: Trish Stratus Strips: