• WWF Purchased WCW 20 Years Ago Today (Read The Original Press Release)
It was the end of an era 20 years ago today when the WWF purchased WCW.
You can read the original press release sent out by WWF below:
"STAMFORD, Conn., March 23, 2001 – World Wrestling Federation Entertainment, Inc. (NYSE: WWF) today announced its purchase of the World Championship Wrestling (WCW) brand from Turner Broadcasting System, Inc. (TBS Inc.), a division of AOL Time Warner.
The purchase of WCW creates a tag team partnership with the World Wrestling Federation brand that is expected to propel the sports entertainment genre to new heights.
In keeping with the company's strategic alliance with Viacom, new WCW programming is anticipated to air on TNN in the near future. The possibility of cross-brand storylines and intrigue, however, may start as early as Monday night during WWF Raw Is War on TNN and the final performance of WCW Monday Nitro Live on Turner Network Television (TNT).
The binding agreement provides World Wrestling Federation Entertainment with the global rights to the WCW brand, tape library, and other intellectual property rights.
"This acquisition is the perfect creative and business catalyst for our company," said Linda McMahon, Chief Executive Officer of World Wrestling Federation Entertainment. "This is a dream combination for fans of sports entertainment. The incendiary mix of World Wrestling Federation and WCW personalities potentially creates intriguing storylines that will attract a larger fan base to the benefit of our advertisers and business partners, and propel sports entertainment to new heights."
"The acquisition of the WCW brand is a strategic move for us," said Stuart Snyder, President and Chief Operating Officer for World Wrestling Federation Entertainment. "We are assuming a brand with global distribution and recognition. We are adding thousands of hours to our tape library that can be repurposed for home videos, television, Internet streaming, and broadband applications. The WCW opens new opportunities for growth in our Pay Per View, live events, and consumer products divisions, as well as the opportunity to develop new television programming using new stars. We also will create additional advertising and sponsorship opportunities. In short, it is a perfect fit."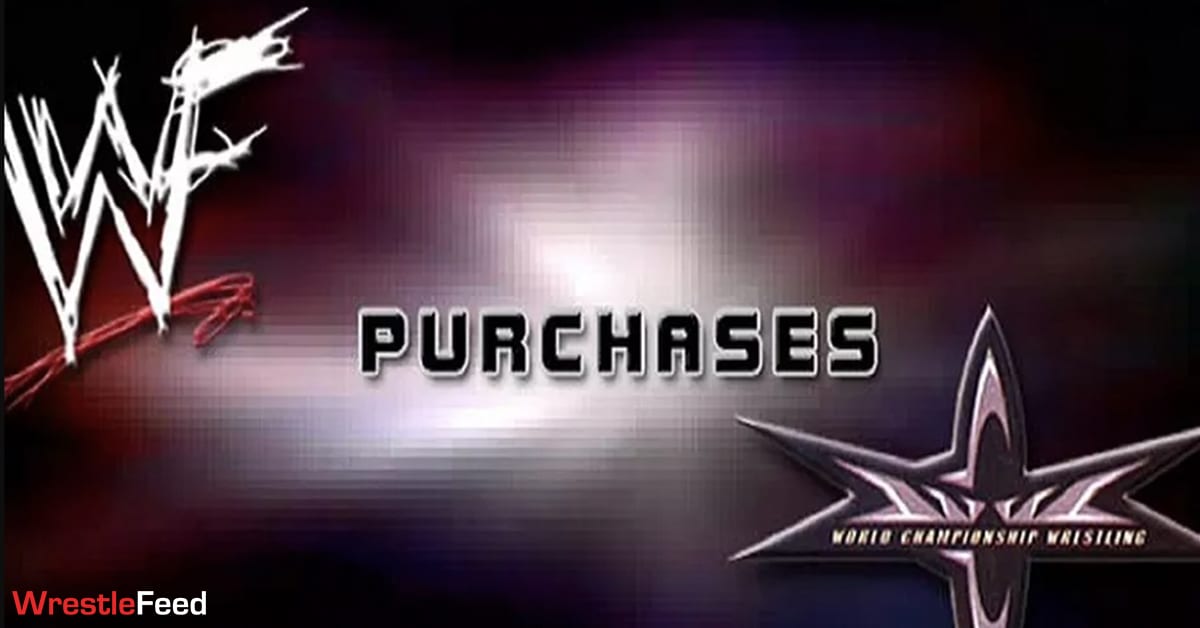 On the other hand, Brad Siegel made the following internal announcement for WCW employees:
"Today, World Wrestling Federation Entertainment, Inc. is announcing that we have reached an agreement for the sale of WCW. This agreement with WWF holds tremendous potential for the WCW brand and assets. The press release announcing the news is attached.
As we told you last week, WCW programming will not appear on TNT and TBS Superstation after March 27. We will share more information with you about the WWF's immediate plans for WCW in the all-staff meeting scheduled for Wednesday, March 28, at 10 a.m. at the Power Plant. Thank you."
WATCH: Sara (Undertaker's Ex-Wife) In A Bikini – Part 4:
You can download our official WrestleFeed mobile app to check out more Wrestling news & Divas content. Tap here to download.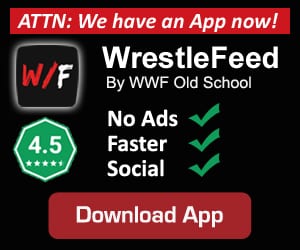 • Old School WCW Veteran Celebrates His Birthday
Old School WCW Veteran Hiroyoshi Tenzan (Real name: Hiroyoshi Yamamoto) celebrates his 50th birthday today.
The Puroresu Legend started his career in 1991 for the same promotion he's still wrestling for nowadays, New Japan Pro Wrestling.
Though most North-American Wrestling fans probably remember him for his time in Ted Turner's World Championship Wrestling (1995-1998) during the famous days of the Monday Night War.
He was a member of the famous New World Order (nWo) faction in WCW and also joined the nWo Japan stable in NJPW.
HAPPY BIRTHDAY TENZAN!