During a recent interview with Wrestlinginc, Old School WWF Veteran Haku talked about him being regarded as the toughest pro wrestler, why he used to get into so many bar fights, if he is still in contact with WWE and more.
Below are the highlights:
On him being regarded as the toughest pro wrestler:
"My thing is that I am not the toughest, I was just trying to make a name for myself in the business. Coming in from a third world country, the family is waiting. The island is waiting because we were sent to Japan to represent the country, so the spirit is still there. So, when you represent the country with the way we live in the Sumo world, you are a Samurai, and we came to United States, my goodness, the language… you are trying to run and think about your family and your country and you try to represent them well and you try to send money to the family, those were the biggest things for me.
It's not that I am the toughest, but because I am a protector. A protector of my family, of my country. I had a Samurai mentality, a third-world mentality, who always looked back and never forgot where he came from. It wasn't because I wanted to be the toughest, but things happened and I am sorry that they happened."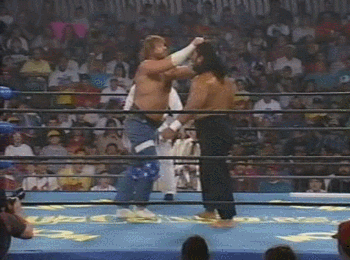 On why he used to get into so many bar fights:
"Some people that I beat up, but that was how it was in those days. Some town, guys had a few drinks and they think they can beat you up, but they have no idea, but you know, pro wrestlers were the toughest people in that time of the 80's. You always protected the business. You were always taught to protect the business, but look at how it is now (laughs). There was a time for everything. Things changed from how they were in the 60's, 70's, 80's, 90's to how things are today. We can't control it, it's just part of life and the journey that we have in life."
On if he is still in contact with WWE:
"I think the last time I was with them was at WrestleMania 32 in Dallas, Texas. It was me, Afa and Sika doing a Table for Three, or something like that. It was fun. Of course it was WrestleMania. It was good to see everybody, especially Sika and Afa. Afa lives an hour away from me now, but yeah, it was good to see the boys like The Undertaker, Shane McMahon and good to meet everyone else. I got to introduce myself to them as an old-timer.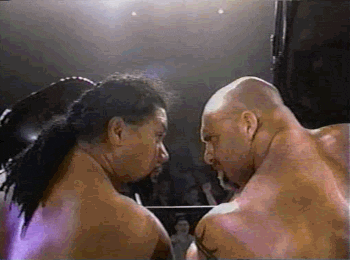 I didn't know most of their names because I don't watch it like how I used to."