Kofi Kingston got a win over Samoa Joe at the Extreme Rules pay-per-view. His next challenger will be Randy Orton at SummerSlam as announced on this week's SmackDown.
But before Kingston goes to SummerSlam, he has one obstacle in his way. The WWE Champion will be defending his Title in a triple threat match this Saturday night at the Bridgestone Arena in Nashville, Tennessee, against Dolph Ziggler and Samoa Joe at WWE SmackVille.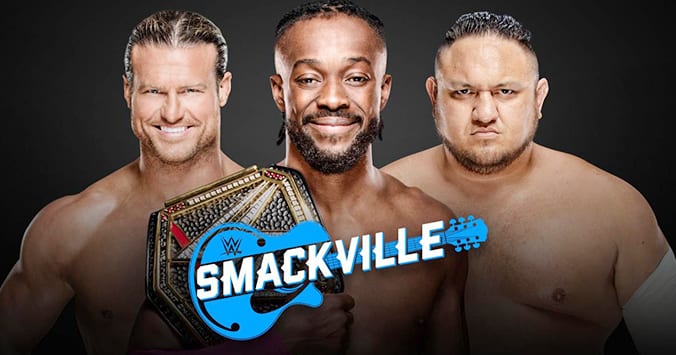 Before the recent rivalry with Joe began, it looked as though the WWE Champion could go on to have a lengthy reign with his title. However, there have been multiple hints over the last couple of weeks that his days with WWE's top prize could be numbered. If the title changes hands, it will most probably go to Joe, because we all know that WWE won't give Ziggler the Title.
In this article, let's take a look at three reasons why Kofi Kingston might lose his WWE Championship at SmackVille.
3. Makes WWE More Unpredictable
One thing which fans complain the most about in this era is WWE's product being too predictable. No matter how much they try to be unpredictable, they are seldom successful.
Most of the fans who go to WWE events, especially house shows, can already predict the outcome of more than half of the match-card. Usually babyfaces win most of the matches at WWE house shows.
But WWE can make a sudden swerve at SmackVille, by putting the WWE Title on Samoa Joe. It will definitely catch the attentions of the fans, and make them more invested in live events.
Over the past couple of years, WWE pulled several surprises at house shows which left the fans amazed, like AJ Styles winning the United States Championship and Shinsuke Nakamura winning the NXT Championship.
If the WWE Championship changes hands this Saturday night, it will bring a whole new level of unpredictability to WWE (which is good for the overall product).
*Go to the NEXT page to continue reading this article