WrestleMania 36 is almost 4 months away at this point, but the rumour mill is already on overdrive for WWE's biggest show of the year.
The company is done with all the pay-per-view events of 2019. As we head into 2020, we're getting closer to the road to WrestleMania 36.
There is no denying that the match card for "The Grandest Stage of Them All" will be absolutely stacked due to the amount of talent that there is on RAW and SmackDown. But either way, one thing is definitely guaranteed and it's the fact that there is potential for some great matches.
Like every year, several legends may return to the ring to be a part of "The Grandest Stage Of Them All". One of the names who's always there but wasn't there this year is The Undertaker. Hopefully, he'll be there next year as Taker is an integral part of WrestleMania.
In this article, let's take a look at 4 old school legends who might return during the 2020 WrestleMania season.
4. Sting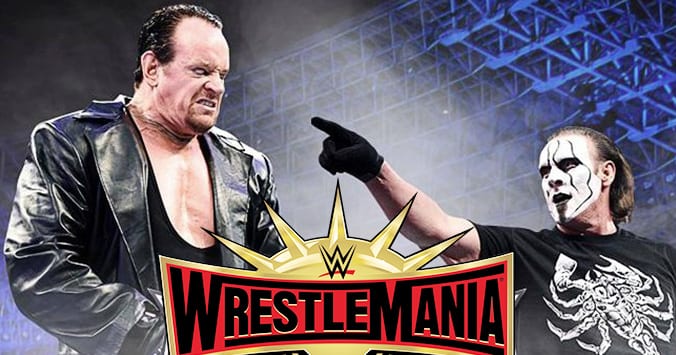 "The Icon" made his WWE debut at Survivor Series 2014. One of the most iconic figures in the history of pro-wrestling, Sting was always the one individual who had never crossed over into the realm of WWE.
Unfortunately, Sting's run in the WWE lasted for a pretty short amount of time as he suffered a career-threatening neck injury less than a year after he stepped in the WWE. He only had 2 PPV matches in his WWE career which were against Triple H and Seth Rollins.
More than 4 years have passed since the WWE Hall Of Famer retired, and every year fans hope for a miracle that he would return for one last match at WrestleMania.
During a recent interview with Sports Illustrated, Sting said that he still thinks about an encounter with The Undertaker and that he's willing to get in shape for that match.
WWE officials have been hoping to get him cleared so that he can step inside the ring once again in 2020. Sting getting cleared at this point will be very difficult, but the hope is still there among WWE officials.
*Go to the NEXT page to continue reading this article