Kevin Owens has been on a roll since returning to WWE prior to the FastLane PPV earlier this year. It's like Owens just brought more charisma back with him. His character has been very entertaining to watch, specially as a babyface, which he showed for a while as a part of The New Day.
Owens officially turned face this week on SmackDown when he was denied a match against Dolph Ziggler in the main event.
He went on to rant about how WWE has been focusing on Shane McMahon, when they promised to give the fans what they wanted. Owens was on fire and the fans absolutely loved it.
Kevin Owens has had a classic run as a heel over the years. It's time Owens shows his good side to everyone.
WWE has tried to build up several wrestlers as the top babyface in the company over the past few years, some worked and some didn't. If they book Owens correctly, he can become the top babyface in the company for the next couple of years.
In this article, let's take a look at five reasons why Kevin Owens should be WWE's top babyface over the next few years.
5. He's Great In The Ring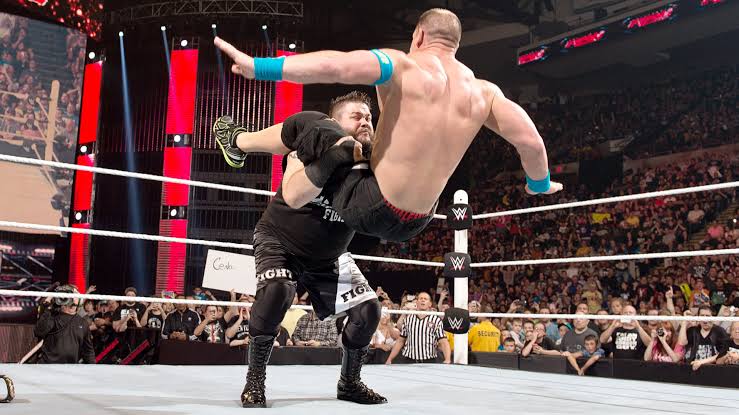 Years spent on smaller promotions have honed Owens' craft to a fine degree, making his matches eclectic and varied. They seldom follow a routine. From one Owens match to the next, you never know what he's going to bring out of his repertoire.
You'll never find a disappointing Owens match if given the time. His matches with the likes of John Cena, Sami Zayn, AJ Styles and Cesaro prove it.
I hate to chirrup what many say, but he sure can go for a big guy, sometimes looking like he might have been a cruiserweight in a previous life. The fact that many can look past his less than Herculean physique and forget all about it within a few minutes of actually watching him compete is a testament to his talent.
*Go to the NEXT page to continue reading this article