The second episode of SmackDown on FOX will take place this Friday night in Las Vegas, Nevada, where the Draft will also commence. This week's show will feature the fallout from the Hell In A Cell 2019 pay-per-view and will also be the beginning of a huge change in the WWE.
At Hell In A Cell 2019, SmackDown was clearly the better brand as the Superstars from the blue brand took things to another level with their performances.
Last week, the show premiered on FOX which featured memorable moments like Cain Velasquez's WWE debut and The Rock's return. Moreover, the blue brand got a new "face", who is none other than "The Beast" Brock Lesnar. Shane McMahon was also fired from the WWE.
This week's show will mainly focus on the Draft, which will be full of surprises for the WWE Universe. Roman Reigns vs. Universal Champion Seth Rollins is expected to kick off the show as the winning brand will get the first pick in the draft.
In this article, let's take a look at 5 things that could happen on SmackDown.
5. Kevin Owens Celebrates Shane McMahon's Firing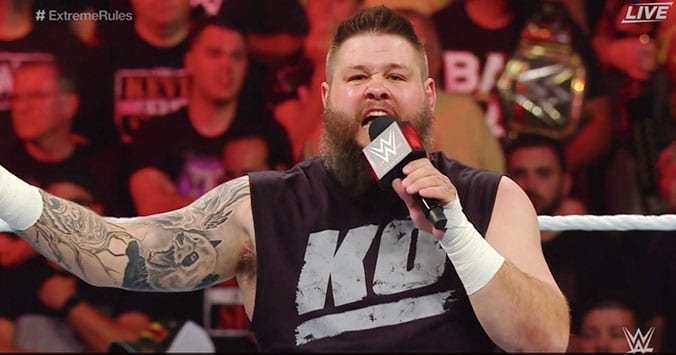 The ultimate rivalry between Kevin Owens and Shane McMahon, which went all summer long, finally came to an end last week on SmackDown's premiere on FOX. The two locked horns in a Ladder match in which Owens came out on top.
Shane McMahon had put his all into the match, diving off the top rope, and even putting Owens through a table, but he failed to stay in power. Owens successfully grabbed the briefcase and humiliated McMahon after the match by yelling the famous "You're Fired" phrase in his face.
Owens not only avenged what Shane O'Mac put him through this past summer, but he also did what the WWE Universe wanted all year long. We could also see WWE announcing some kind of replacement for McMahon if they plan to have another authority figure on the blue brand.
SmackDown will surely be a night for KO to celebrate his success and move on to bigger things.
*Go to the NEXT page to continue reading this article