Roman Reigns' feud with Shane McMahon came to an end last Sunday at Extreme Rules, when he and The Undertaker beat Shane McMahon and Drew McIntyre in a No Holds Barred tag team match. With McMahon, out of the picture, Reigns will be looking for a new opponent at SummerSlam 2019.
Reigns lost the 10-man battle royal on RAW last week and was given the following night off on SmackDown, after being fined by Shane McMahon for what he said to him during the town hall.
However, The Big Dog worked a dark match against Drew McIntyre after 205 Live went off air, which he won. Unlike the past couple of years, Reigns' direction for SummerSlam is pretty unclear this year.
So without further ado, let's take at look at 6 possible matches for Roman Reigns at SummerSlam 2019.
6. Shane McMahon and Elias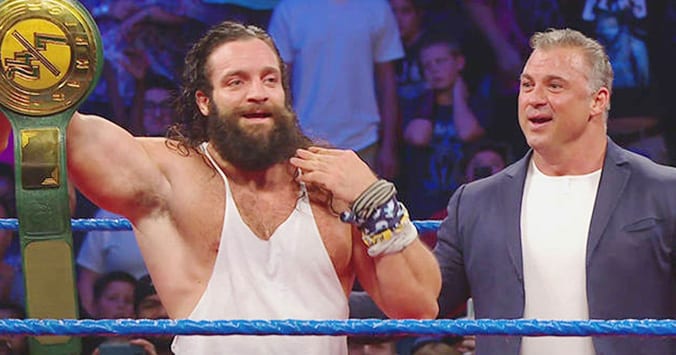 Roman Reigns teamed up with The Undertaker to defeat Shane McMahon and Drew McIntyre in a No Holds Barred tag team match at the Extreme Rules PPV. However, Reigns may still not be done with Shane O'Mac, after looking at things on this week's SmackDown.
Reigns appeared during the town hall, and used the opportunity to tell Shane McMahon that no one respects him. Due to it, The Big Dog was fined by McMahon.
Elias also interrupted during the No Holds Barred match at Extreme Rules, and got a beat down from Reigns. He may be looking for revenge on Reigns when he gets the opportunity. Since McIntyre is rumored to face The Undertaker, WWE might use Elias as Shane's partner.
Reigns obviously wouldn't fight alone. He would need a partner, and that may be Kevin Owens, since both the guys have one common enemy, Shane O'Mac.
With Roman Reigns and Kevin Owens both having problems against Shane McMahon, we might get to see another tag team match at SummerSlam, but this time, Reigns and McMahon will have different partners.
*Go to the NEXT page to continue reading this article