It's been quite a frantic year for the WWE so far. If someone who stopped watching WWE programming in January was to tune in right now, they would be surprised by all the changes. While some things (including the main-event scene) have remained similar to what it was at the start of the year, the company has really changed up their programming and characters over the course of 2019.
They have booked certain characters to look strong as the year progressed while diminished the star-power of some other superstars. In other areas, the company has softened its stance on independent promotions and made deals nobody would've ever believed.
With the need for unique matches and storylines, the WWE has changed up their programming throughout the course of the year. This has resulted in some mixed results. WWE has made some really good and bad decisions over the course of this year, with some benefitting certain wrestlers and some putting others down.
WWE has done quite a few things in 2019 when it comes to keeping their programming as entertaining as possible.
With Paul Heyman and Eric Bischoff taking charge of RAW and SmackDown, a lot of major changes are expected in the future as well. In this article, let's take a look at 7 things that won't happen in 2019, but should happen in 2020.
7. End Of The Wild Card Rule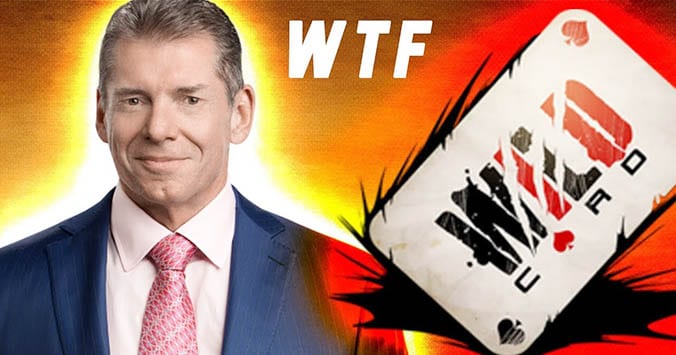 Vince McMahon introduced the Wild Card Rule after the Superstar Shakeup, which allowed any three superstars from RAW and SmackDown to switch their brand every week. Fans did not favour McMahon's announcement and considered it a way of ending the brand split.
Since its introduction, WWE has overused the rule which led to lower interest among the fans. The excitement of watching wrestlers in their respected brands ended. It is pretty much one of the reasons why WWE is suffering from low ratings and attendance these days.
At the end of the day, if the wild card rule becomes a weekly occasion where any superstar can show up on whatever show the company wants for any reason under the sun, then that really doesn't sound like we have a brand split. That sounds more like we wasted our time watching 2 weeks of seemingly bungled Superstar Shake-Up antics for nothing.
WWE is looking to change things after Paul Heyman and Eric Bischoff joined the creative team. Obviously, the chairman wouldn't end his creation so quickly, but the idea will be dead soon. It's likely that WWE will end the wild card rule once SmackDown moves to FOX or most probably at the start of 2020.
*Go to the NEXT page to continue reading this article