WWE held its first pay-per-view of 2020, Royal Rumble, this past Sunday in Houston, Texas. With the star-studded pay-per-view done, WWE will be preparing for their first Saudi Arabia pay-per-view of 2020, WWE Super ShowDown, on 27th February at King Fahd International Stadium in Riyadh.
WWE will fire from all cylinders to hype up the road to WrestleMania 36. As always, a lot of huge names are expected to compete at the event.
So without further ado, let's take a look at 8 matches that could happen at WWE Super ShowDown next month.
8. Shinsuke Nakamura vs. Braun Strowman – Intercontinental Championship Match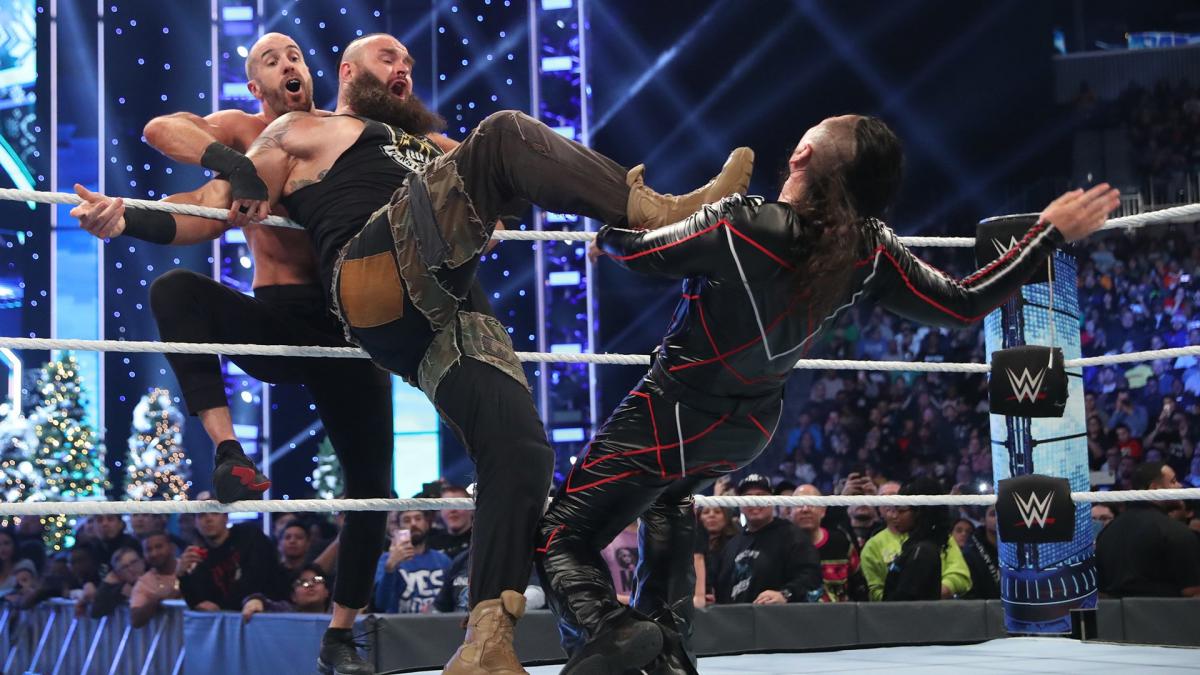 The Monster Among Men has been after Intercontinental Champion Shinsuke Nakamura for a shot at his Title. Strowman has been doing everything he can, but Nakamura hasn't accepted his challenge yet. He even pinned Nakamura in a singles match on SmackDown a couple of weeks ago, but it wasn't worth it.
WWE had plans for Strowman to face Nakamura for the Intercontinental Championship at TLC last month where he was rumored to win his first singles Title. However, the match was scrapped due to Strowman's injury.
The match was then rumored to take place at the Royal Rumble pay-per-view last Sunday, but obviously it did not happen and both men ended up in the Royal Rumble match instead.
There's a possibility that WWE will now hold the Strowman vs. Nakamura bout at Super ShowDown in Saudi Arabia at the end of February, as Nakamura and Strowman are two of the wrestlers who are used frequently there.
Besides, Strowman has a huge fan following there and even had a big match against Tyson Fury in Saudi Arabia last time.
*Go to the NEXT page to continue reading this article