Last week's episode of RAW followed the Extreme Rules pay-per-view. After a decent PPV, WWE managed to pull of a solid post PPV RAW.
The episode was pretty intriguing, with some surprises like Bray Wyatt attacking Finn Balór and Cedric Alexander beating Drew McIntyre. Brock Lesnar also appeared to celebrate his third Universal Championship win.
Seeds for many SummerSlam feuds were also planted. Seth Rollins earned a shot at Brock Lesnar's Universal Title, which he will get at SummerSlam. Natalya also became the #1 contender for Becky Lynch's RAW Women's Championship.
This week's show is even bigger, because it is announced as "RAW Reunion" by WWE.
Numerous legends, along with many formers superstars are set to appear on the show. Fans are very hyped to see what's in store for them when WWE goes live from Tampa, Florida.
In this article, we'll discuss 8 things that are expected to happen at RAW Reunion.
8. A Kevin Owens & Stone Cold Steve Austin Segment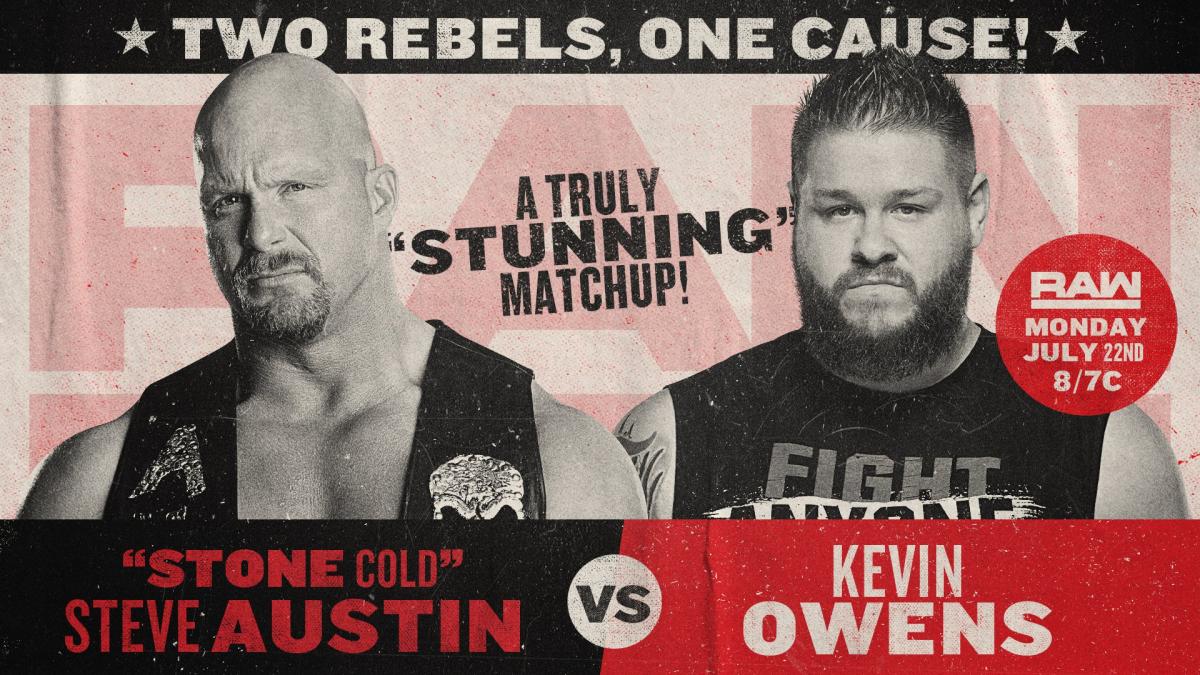 WWE has confirmed that former WWF Champion Stone Cold Steve Austin will appear at RAW Reunion. We know he'll be dropping down many people with the Stunner, but one big thing which may happen is a segment with Kevin Owens.
Kevin Owens turned babyface a couple of weeks ago when Shane McMahon called off his match against Dolph Ziggler in the main event of SmackDown. He went on to rant about how McMahon was stealing the spotlight from deserving wrestlers.
By the look of things right now, WWE is trying to turn Owens into an anti-authority figure, just like Stone Cold was during the Attitude Era. Owens even hit a stunner on Shane-O-Mac last week after his town hall meeting.
WWE wants to make Owens the next Stone Cold Steve Austin and they have a good opportunity to start the build up tonight, if they bring Owens on RAW as a wild card, and put him face-to-face with The Texas Rattlesnake.
*Go to the NEXT page to continue reading this article