After the two-night long WrestleMania 36 PPV this past weekend, WWE will be bringing us one of the biggest episodes of RAW this year from the Performance Center, the RAW after WrestleMania. The show will feature the fallout from the Show Of Shows.
At WrestleMania, Becky Lynch defeated Shayna Baszler to retain her RAW Women's Championship, while The Undertaker defeated AJ Styles in the first ever Boneyard match. Drew McIntyre also captured his first WWE Championship after defeating Brock Lesnar, while Edge made his singles match return in style by defeating Randy Orton. Kevin Owens also got a huge win over Seth Rollins.
So without further ado, let's take a look at 9 things that might happen on RAW tonight.
9. WWE Announces The First Ever 3-Branded Superstar Shake-Up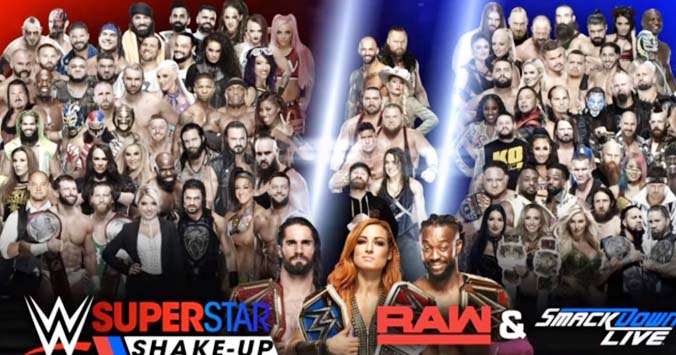 The WWE Superstar Shake-Up has become a trend after each year's WrestleMania. The company came up with the concept back in 2017, and has continued with it up since. Another Shakeup is likely to take place this year as well.
However, this year's Superstar Shake-Up may be different from the previous ones. Potentially every wrestler on the WWE's roster could be involved this time. Previously, WWE only included wrestlers from RAW and SmackDown in it.
This year, it is rumored that NXT will also take part in it. And it will help WWE's ongoing storylines as well, like the one including Charlotte Flair and Rhea Ripley.
WWE will probably announce it tonight, and hold it on next week's RAW, NXT and SmackDown.
*Go to the NEXT page to continue reading this article