It's 2020 and Rey Mysterio's entire family is a part of WWE programming now. His son, Dominik Mysterio, is a wrestler on RAW. Aalyah Mysterio, his daughter, is involved in a romance angle with Murphy. His wife, Angie Mysterio, is there to support him and her son.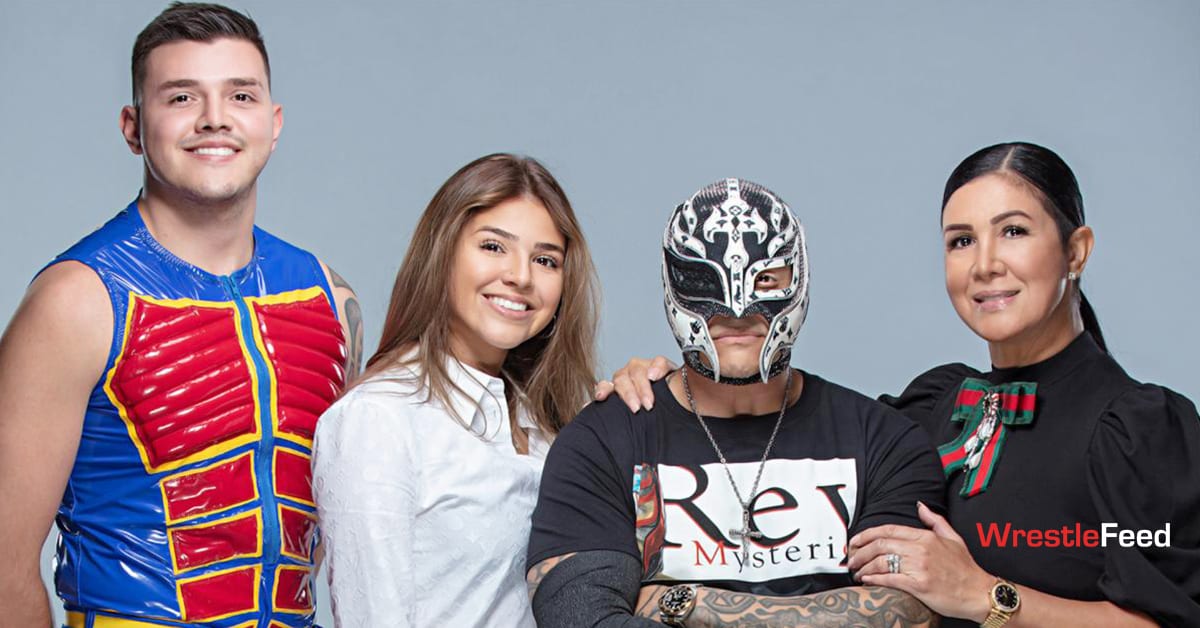 In this article, we're going to tell you everything you need to know about Aalyah Mysterio, because it looks like she's going to be a prominent part of WWE programming in the future. So let's get started!
Birth
Aalyah (real name: Aalyah Gutierrez) was born on August 20, 2001 (yes, after the Attitude Era ended) in California, just a year before Rey Mysterio made his WWE debut. She's 19 years old right now, 4 years younger than her brother, Dominik (who's 23).
Education
Aalyah attended Horizon Christian Academy. She graduated high school in 2019 and is studying medicine in college.
Her family was present at her high school graduation and Rey appeared without his mask.
Rey posted the following about it on Instagram:
"Congratulations my Beautiful princess! High School is over & now a successful journey awaits! I am so looking forward on seeing your growth in Med school & in Life……… You have had God's 🙏🏼 blessing and our full support to change the 🌎 if you desire……. you carry your Moms IBA genes….. Intelligent, Beautiful & with Attitude! Love you very much!"
Speaking of Rey's love for Aalyah, he revealed in an interview with WWE's website that he has Aalyah & Dominik's name tattooed on his biceps:
"I've got a Kanji symbol on my shoulder; it's for my son and means 'strength and power'. I have my son and daughter's names, Dominik and Aalyah, written on the inside of the left and right biceps, too."
Real-Life Boyfriend Of Aalyah Mysterio
She is dating Joshua Thomas. You can check out their photos below: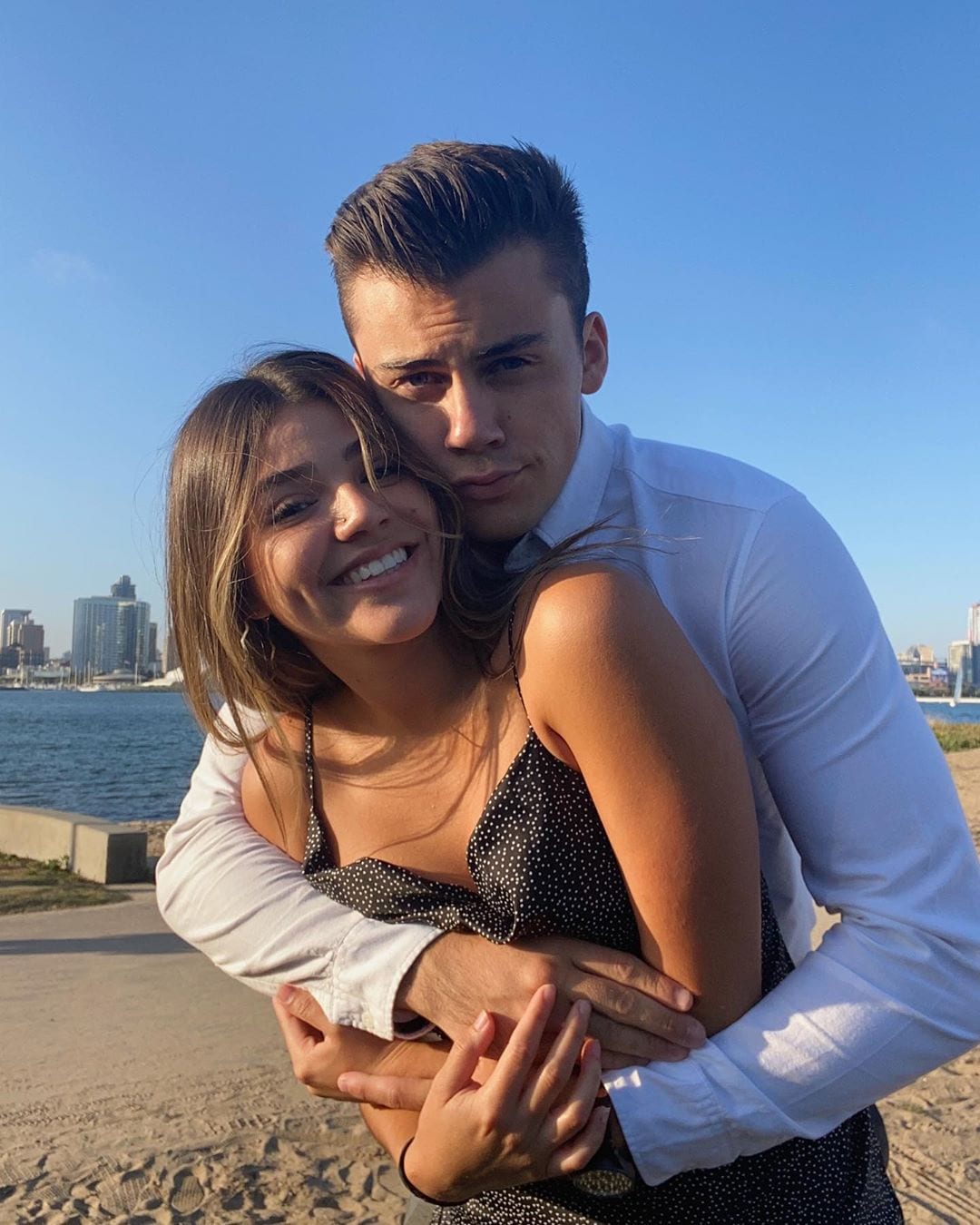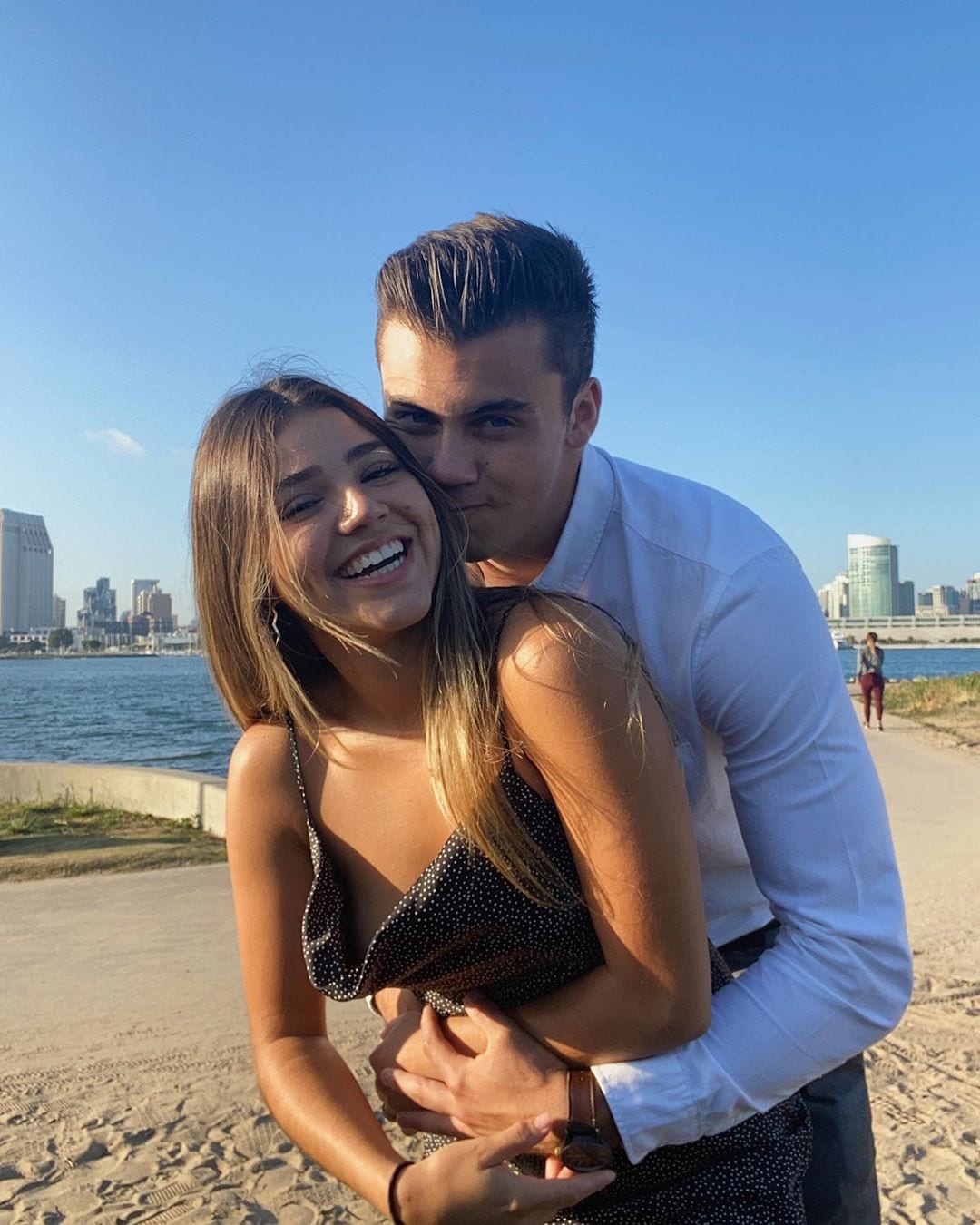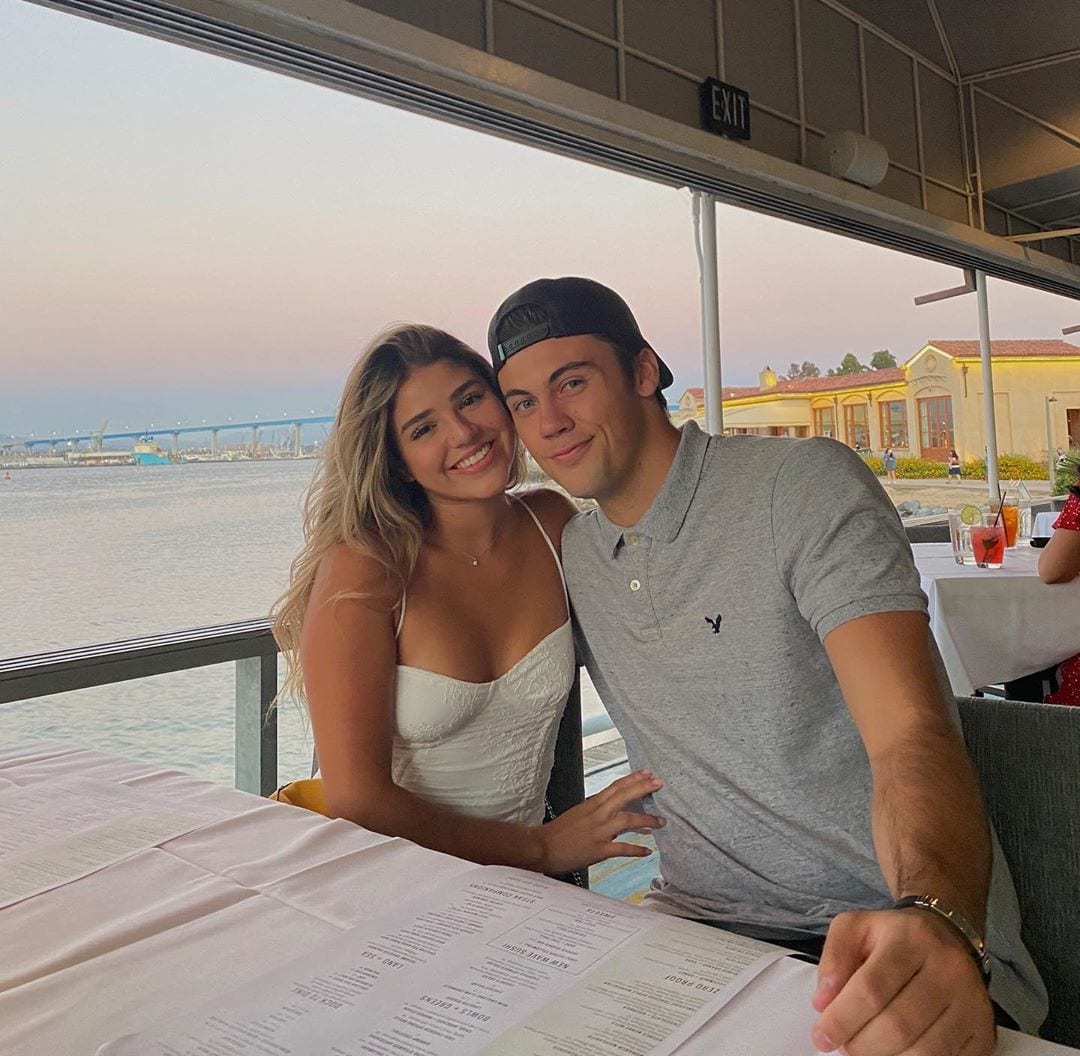 Fan Following
Rey's daughter isn't a full-blown celebrity on her own yet, but already has over 266,000 followers on Instagram as of this writing.
Bikini Photos Of Aalyah Mysterio
Some of Aalyah's bikini photos went viral. You can check out a couple of them below: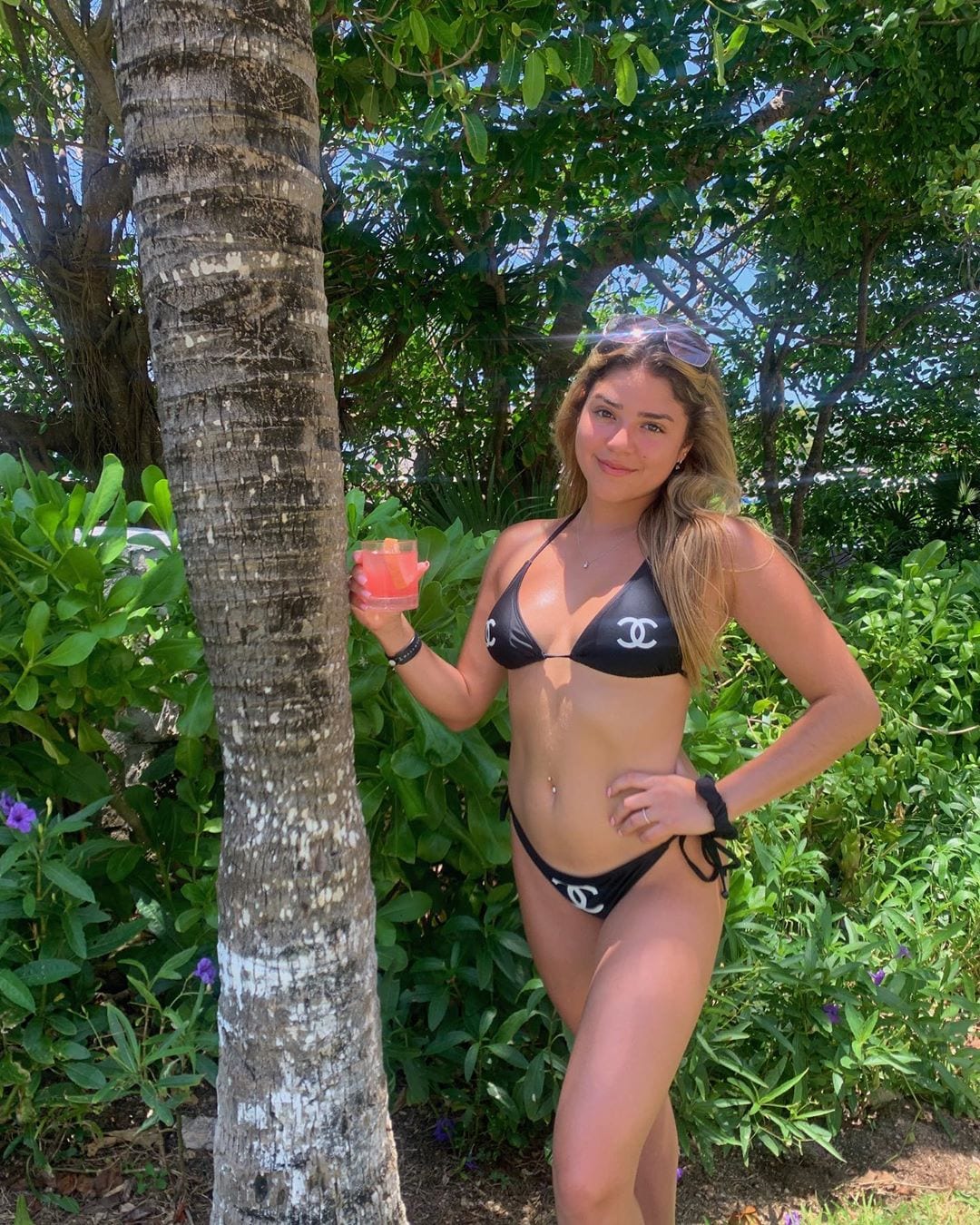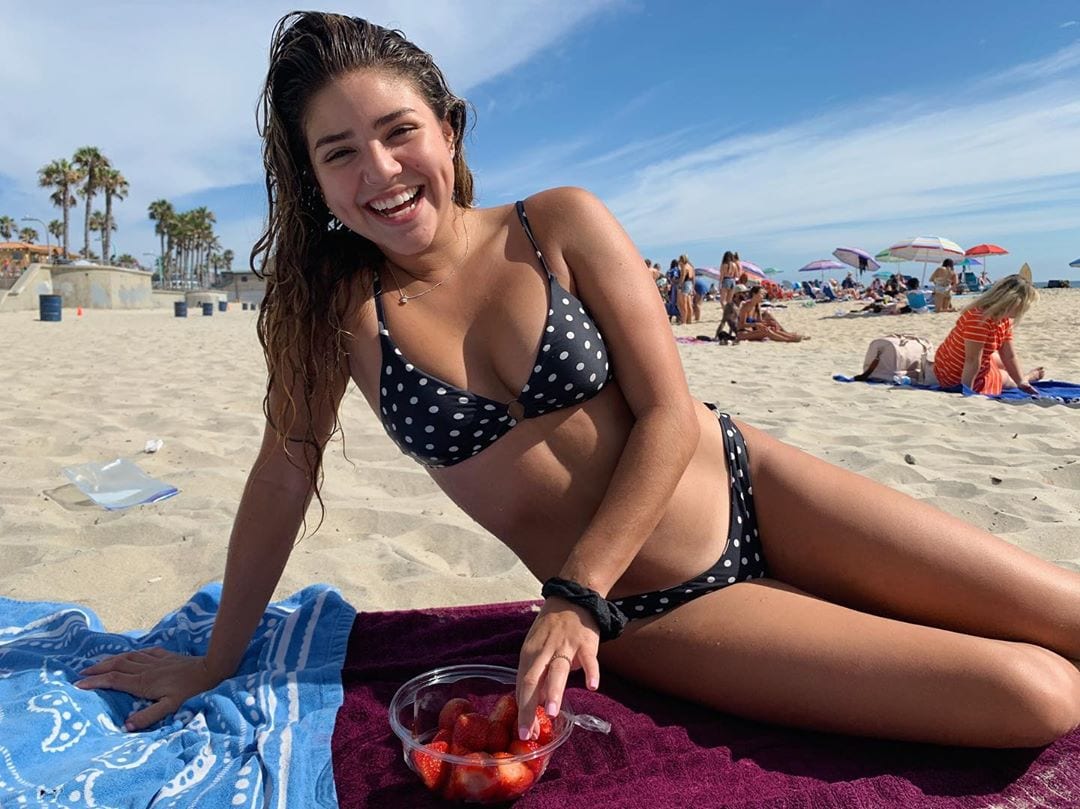 Early WWE Appearances Of Aalyah Mysterio
While Aalyah became a regular part of WWE programming post-SummerSlam 2020, she has made appearances on WWE TV when she was just a little girl.
She was even in attendance when Rey won the World Heavyweight Championship at WrestleMania 22 in 2006.
Below are some photos from her early WWE appearances: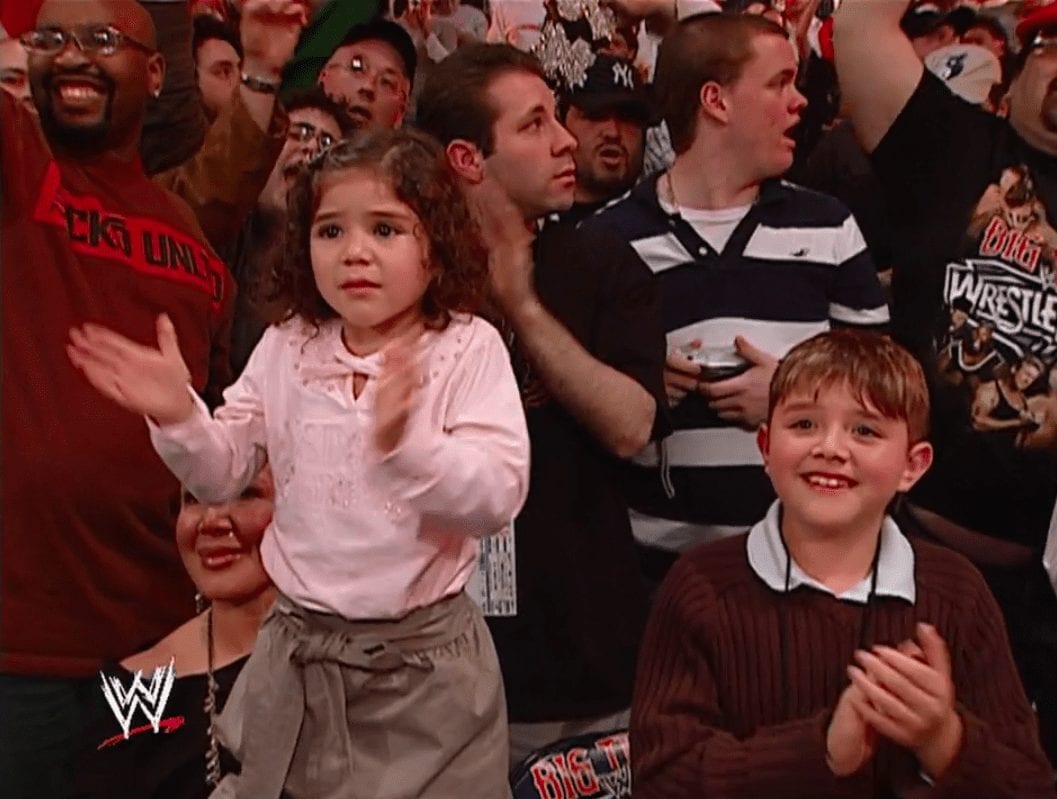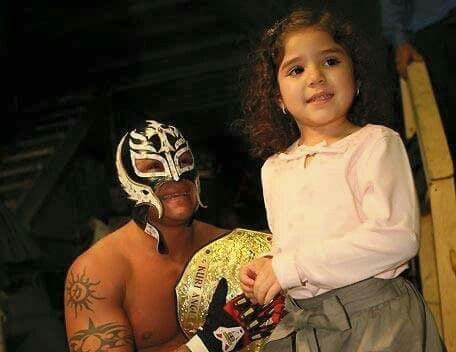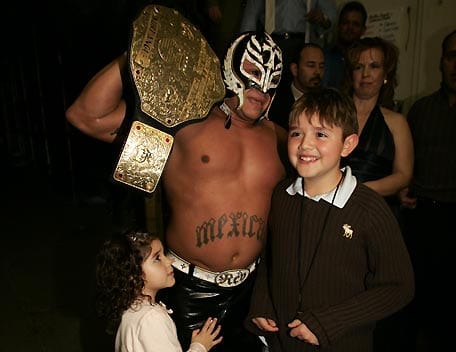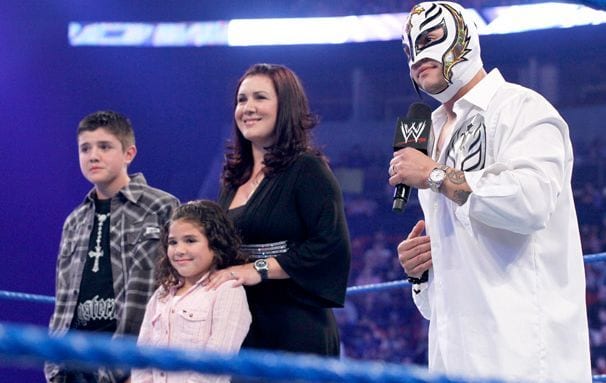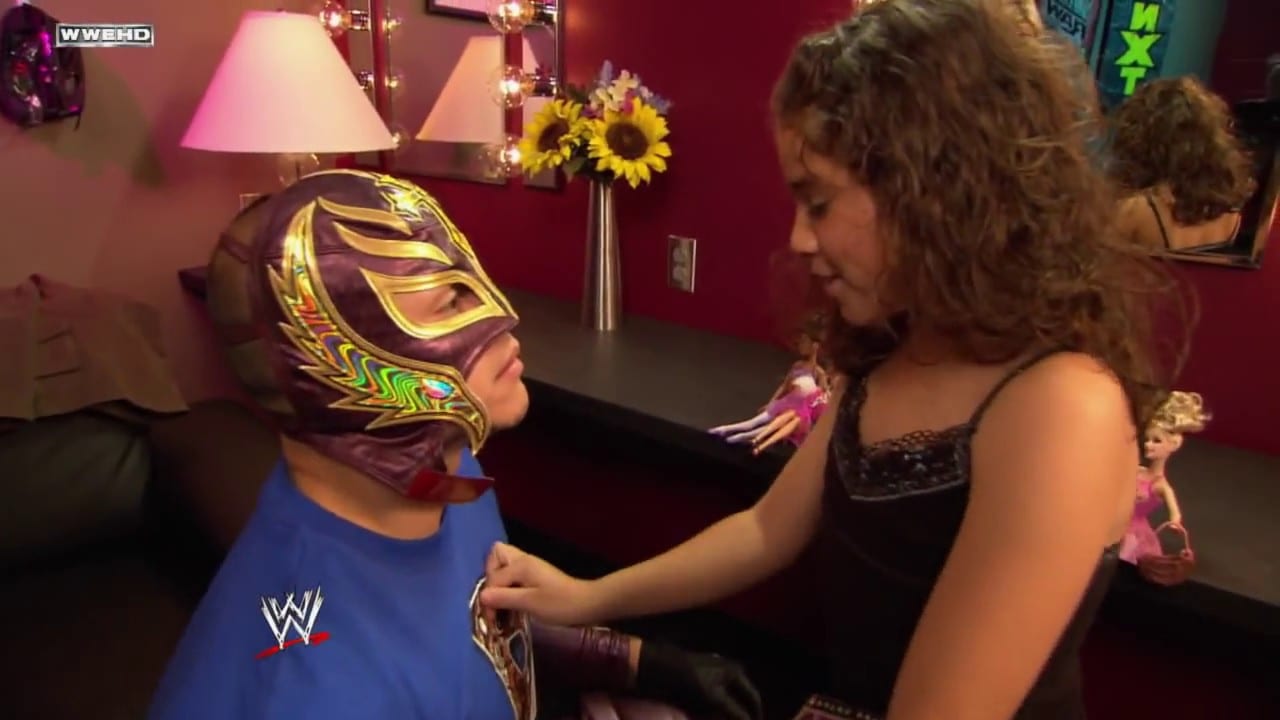 Aalyah's Segment With CM Punk
Prior to WrestleMania 26, Rey's appeared appeared on SmackDown for Aalyah's 9th birthday celebration (which actually was months later). Mysterio wanted the fans to wish Aalyah 'Happy Birthday', but CM Punk, along with his Straight Edge Society, ended up interrupting the segment.
Punk challenged Mysterio to a match at WrestleMania 26 and slapped him right in front of his family.
This left Aalyah in tears and the segment ended with Punk singing Aalyah 'Happy Birthday'.
You can watch it below:
WWE RAW Appearances In 2020
Aalyah appeared on WWE programming for the first time this year on the post-Payback episode of RAW on August 31, where she was with her mother & father in a backstage segment.
On the September 7 episode of RAW, Aalyah joined her family in beating up Murphy with a Kendo Stick in the main event. You can watch it below:
Family activities.#WWERaw #StreetFight @reymysterio @35_Dominik pic.twitter.com/SRV8rYoboN

— WWE (@WWE) September 8, 2020
The Mysterio family is going to TOWN on @WWE_Murphy, so much so that he just QUIT the match! #WWERaw @35_Dominik @reymysterio pic.twitter.com/9W4907H40J

— WWE (@WWE) September 8, 2020
Aalyah said the following about this segment:
"Oh man, It was good, it definitely felt really good getting back for Dom because watching at home and just feeling like, 'Oh, I can't do anything about it you know', and it was like, going today and being able to be in the ring was like, hitting him with those kendo sticks was like awesome. I loved it."
Romance Angle Between Aalyah Mysterio & Murphy Begins
Seth Rollins defeated Dominik in a Steel Cage match on the September 14 episode of RAW. After the match, Rollins attacked Murphy for accidentally hitting him in the head with the steel cage door. Aalyah then showed compassion towards Murphy and checked on him.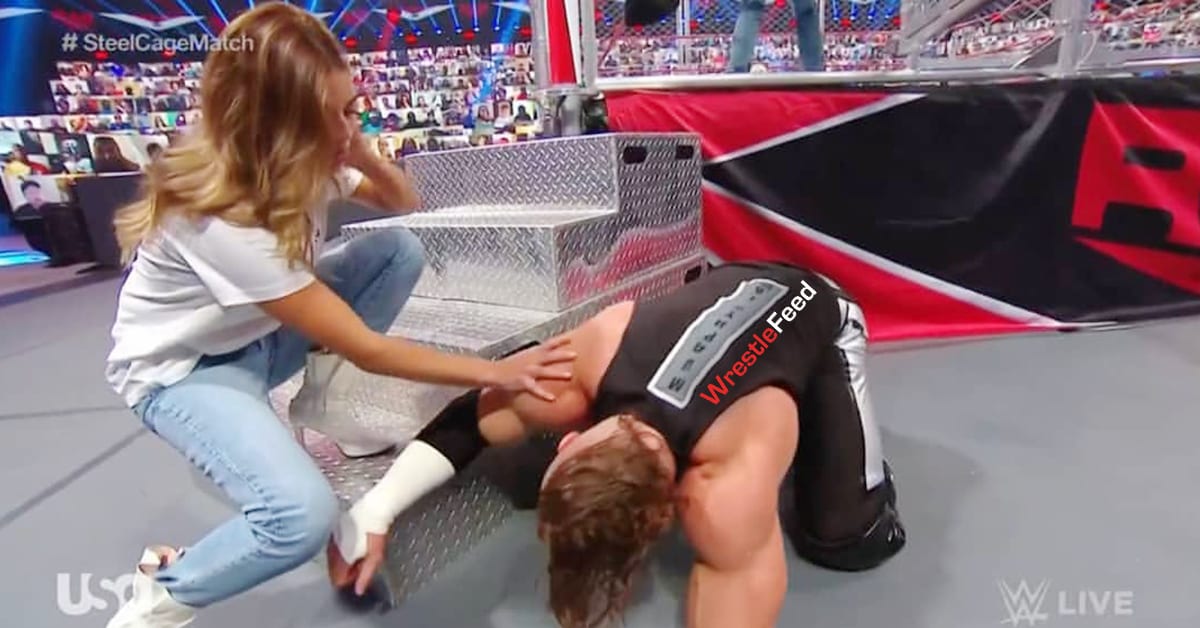 Tension Begins In The Mysterio Family
Rollins brought a DNA report with him on the September 21 episode of RAW, and claimed that Dominik is not Rey Mysterio's son.
When the Mysterio family wasn't convinced, Seth changed his stance and said Aliyah isn't Rey's daughter. He then showed footage from last week where Aliyah was checking on Murphy's well-being.
Rey then said that he already talked with Aliyah about this and noted that he taught his daughter care & compassion. He then called her 19 year old daughter naive and this upset her, and he stormed off backstage.
Mysterio then apologized to his daughter backstage and said that he's trying to protect the family because he knows Seth and doesn't want him to put ideas in her head. Aalyah said that she's here only to support Dominik.
Later on the show, Aalyah was crying backstage and Murphy came to comfort her and apologized to her for whatever going on due to Rollins. You can watch it below:
Aalyah Has Feelings For Murphy
The Mysterio Family appeared on Jerry Lawler's King's Court on the September 28 episode of RAW. Aalyah said Murphy came to her backstage last week, she didn't go to him.
Seth Rollins then appeared on the titantron and showed the text conversation Aalyah had with Murphy (Rollins took Murphy's phone earlier in the night) and it clearly showed Aalyah has feelings for Murphy.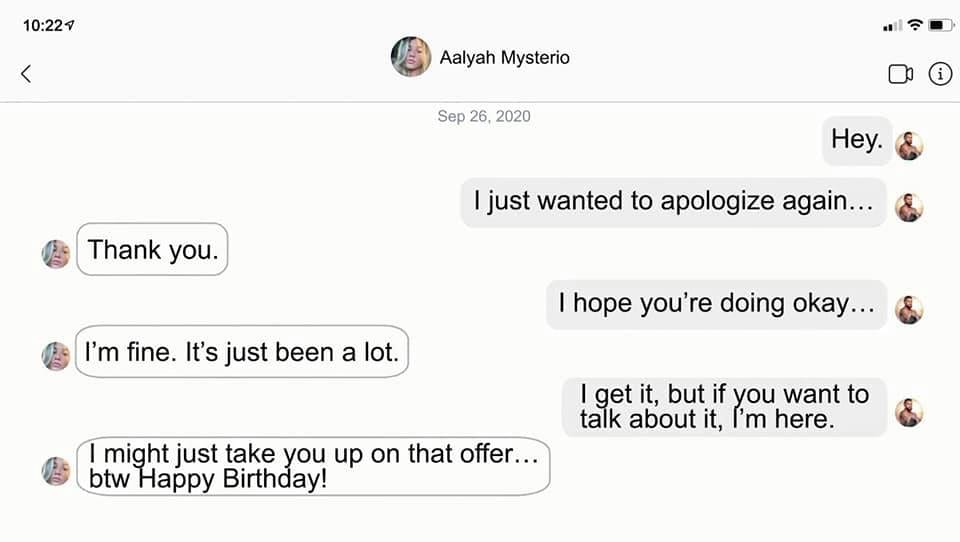 Aalyah then told Rey that Murphy is not like Rollins and went to the back.
Murphy then got upset at Rollins for opening his phone without his knowledge and confronted him. Dominik Mysterio then attacked Murphy and they brawled.
Aalyah Slaps Dominik
This led to a match between Murphy & Dominik. During the match, Aalyah tried to stop her brother from hitting Murphy with a Kendo Stick. Murphy took advantage of this distraction and pinned Dominik.
Dominik then hit Murphy with a Kendo Stick after the match. Dominik then said their father (Rey Mysterio) was right, she is naive. This resulted in Aalyah slapping him.
You can watch it below:
Murphy Refuses To Comment On His Situation With Aalyah
After this episode of RAW went off the air, Murphy appeared on RAW Talk and Charly Caruso asked him about Rollins' actions and what's going on between him and Aalyah Mysterio.
Below is what Murphy said:
"Listen, no comment. You see, what Seth did, he should not have done, and me and Seth were going to have words about that. You see, I follow everything Seth does, I follow the greater good.
I'm all for the greater good, but what Seth did by taking my phone and showing the world private conversations, we're going to have words.
But me and Aalyah, no comment. Since when is it a crime to message someone and see if they're OK? I'm getting shunned, I'm getting crucified, for just checking on someone's well being. There's nothing sneaky about it. It's a private conversation between two people."
Also Read: Alexa Bliss Reacts To Her Ex-Boyfriend Murphy Being Involved In A Romance Angle With Aalyah Mysterio
Rollins Refuses To Apologize To Aalyah Mysterio, Murphy Attacks Rollins
Murphy told Rollins on the October 5th edition of RAW that he's been a loyal disciple for months, and wants Rollins to apologize to Aalyah. Rollins said he did her a favour and didn't release all the messages from their chat.
Murphy & Rollins then defeated Humberto Carrillo & Dominik Mysterio in a tag team match. Murphy left immediately after the match.
Rollins confronted Murphy backstage after the match and said Murphy needs to apologize to him by 10 PM if he wants to remain a disciple.
Later in the ring at 10 PM, Rollins grabbed Murphy's beard and forced him to apologize, but Murphy refused and attacked Rollins, thus turning babyface.
Murphy attacked Rollins with a Kendo Stick and told Rollins to apologize to Aalyah.
Rollins begs Murphy to stop and he finally stops. Rollins suddenly attacks Murphy and gains control of the Kendo Stick, and begins brutally attacking Murphy.
This leads to Aalyah coming out and telling Rollins to stop, and then checks on Murphy.
The Mystery family came out and took Aalyah to the back, while Dominik was trying to explain her what Murphy and Rollins did to their father's eye.
The Mysterio family is going to have to figure this out. #WWERaw pic.twitter.com/jJoPhOhqZ0

— WWE (@WWE) October 6, 2020