• ON THIS DAY IN WCW HISTORY (November 23, 1998) – WCW MONDAY NITRO
On this day in 1998, Ted Turner's World Championship Wrestling aired another LIVE episode of their weekly TV show 'WCW MONDAY NITRO'.
It was broadcasted from the Van Andel Arena in Grand Rapids, Michigan and featured matches, interviews & storyline segments on the road to the 'WCW Starrcade 1998' PPV.
The card can be found here:
1. Lex Luger vs. Mike Enos
2. Chris Benoit vs. Norman Smiley
3. Kanyon vs. Tokyo Magnum
4. Bobby Duncum Jr. vs. Glacier
5. Perry Saturn vs. Silver King
6. WCW Cruiserweight Title: Billy Kidman vs. Rey Misterio Jr.
7. Konnan vs. Booker T
8. Kevin Nash vs. Wrath
9. Scott Hall vs. Alex Wright
10. Bret Hart vs. Dean Malenko
11. WCW World Heavyweight Title: Goldberg vs. The Giant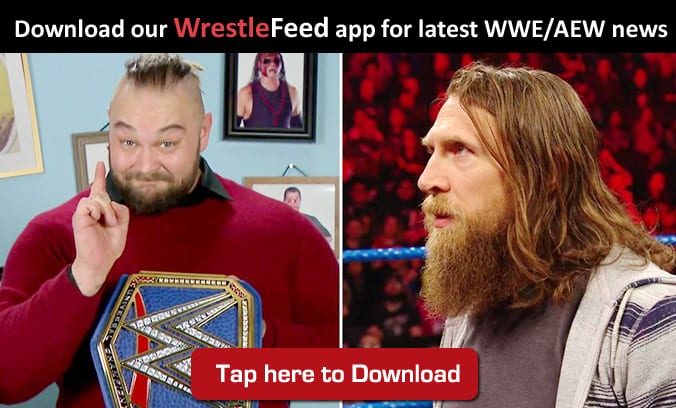 • Road Dogg On If WWE Will Continue To Use RAW/SmackDown Wrestlers On NXT To Compete Against AEW
During a recent interview with The Hannibal TV, WWE Hall of Famer Road Dogg (who works backstage in WWE with developmental wrestlers) was asked if WWE will continue to use RAW and SmackDown wrestlers on NXT to compete with AEW Dynamite on Wednesday nights.
Below is what Road Dogg said:
"We use the phrase a lot that 'it's a marathon and not a sprint.' We use the top tier — I don't wanna say 'main roster talent' — because now we're definitely a third brand and equivalent as you can see with Survivor Series. Because of Survivor Series, that's why you're seeing some of the top talent come down and participate in the NXT live television tapings.
However, I do think it would be cool if some of the mainstays from NXT. The Shinsuke Nakamuras — the Finn Balor like we're doing now just come down for a stint, but I don't think it's anything about trying to compete. I think our objective and again, our mantra is 'slow and steady will win the race.' We'll keep doing the best television shows that we can do 52 weeks a year. Hopefully [USA Network] will re-up after that and we will have an opportunity to continue on.
There are a lot of top talent in NXT that people haven't witnessed yet. The Adam Coles of the world, the Undisputed Era as a whole. Velveteen Dream, Matt Riddle, a lot of guys — Keith Lee…the list goes on and on. A lot of guys who are really good at what they do and the world just hasn't had a chance to see them yet so I think we're gonna stick with our roster because we're pretty proud of it."
WATCH: Hot Video Of WWF Diva Sable Stripping & Showing Off Her Assets:
• Adam Cole Reacts To NXT Beating AEW Dynamite In Ratings
As we noted earlier, this week's AEW Dynamite on TNT drew 893,000 viewers. This is down from previous week's 957,000 viewers.
On the other hand, this week's episode of WWE NXT on the USA Network drew 916,000 viewers. This is up from previous week's 750,000 viewers.
This is the first time NXT has defeated Dynamite in the Wednesday Night Wars.
During a recent interview with The Wrap, NXT Champion Adam Cole was asked to comment on NXT's win over AEW and below is what Cole said:
"We don't focus too much on the ratings, but winning is cool.
We're just mainly focused on trying to put on a really exciting, cool show. And last night's show was just an absolute blast, with the guys from RAW, the guys from SmackDown, the matches that happened.
It was just a really, really cool night and so I'm glad so many people enjoyed it."
Also Read: Chris Jericho & Cody Rhodes React To NXT Beating AEW Dynamite In Ratings