• AEW Champion Says Brock Lesnar Made Fun Of Her Culture
During a recent interview on NBC Sports Boston's Ten Count, AEW Women's World Champion Thunder Rosa talked about her goals as the new champion in All Elite Wrestling's women's division, criticism towards women's wrestling & more.
Below are the highlights:
On her goal as the AEW Women's World Champion:
"Fighting Champion, if possible. I mean, when I defended the NWA Women's Title during COVID times, I was defending. I think it is very important to bring something different to the table, and me as Thunder Rosa, I can't stay still. I would love to do that.
I would love to, if it's a possibility, to take it to Japan, defend it in Japan. If there's another possibility to go to my homeland, Mexico, I would love to defend it in Mexico.
I think it will be really awesome. I've said it before, Kenny Omega was able to do that. I think there is a time for us to, as women, to be able to do something like that, you know? Be a fighting a champion, that will be my dream, honestly.
I always dream to bring, especially this title, the AEW Women's Title to many different places where they haven't been seen."
On criticism about her Steel Cage match against Britt Baker:
"Everybody's going to criticize no matter what. Even on Wednesday, people were criticizing. 'Why are you guys bleeding, why? It's so much blood. Why is it so much, why are you so violent? Why is this? Why is that?'
It's like, people are programmed a certain way and they have been programmed for professional wrestling for decades to be a certain way because of how things have been handled before."
On her Mariachi entrance and feeling hurt after Brock Lesnar's Mariachi entrance in WWE from 2004:
"I can tell you, I read about me bringing the Mariachi and I remember Brock Lesnar making fun of Eddie Guerrero with that. And that hurts because they were making fun of my culture before.
And on Wednesday, I represented our culture properly – with honor and with respect. Because people were, 'oh, Mariachi, fun. Like, let's make fun of Mexicans.'"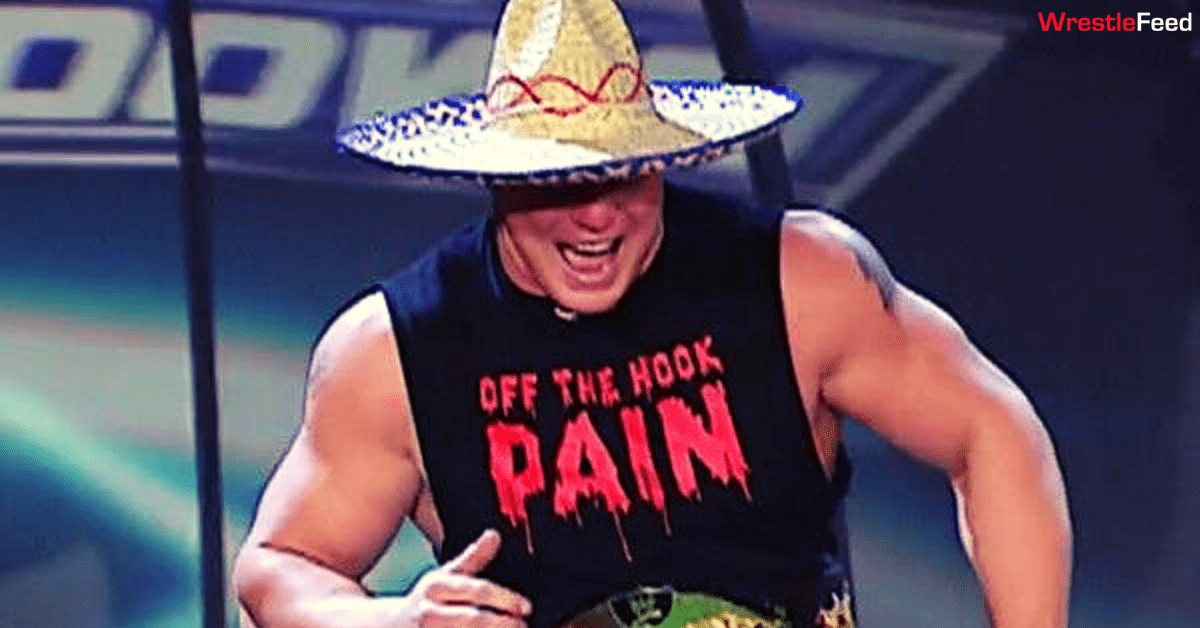 On people making fun of Women's Wrestling:
"It's the same with women. People used to make fun of us all the time. We used to be the popcorn match all the time because that was how people have been programmed for so long. Not anymore.
We're working really, really hard guys. You guys can criticize us all you want, but we're working really hard in every single company, I feel, because we're changing things little by little.
And I tell you, by taking that to a next level, I run a women's promotion on purpose. So people can see we're not a popcorn match. Every single match is a banger, you know? And I have one exhibition match and that's a men's match on purpose, you know? So like I said, give us time, it's going to happen.
I always said that there is work to do, right? I personally have taken that into another level. You know that I run Mission Pro Wrestling, so I always try to bring ideas or new talent to the table.
A lot of the girls that have worked at AEW have worked in my promotion before. I think we're on the right path. Revolution, we had three women's matches instead of one, so that's a big deal. We main-evented on Wednesday. Yeah, people were complaining that we should have had five more minutes, but things are not going to be perfect all the time. It takes a while.
And I think we are on the right path to do it and there's a lot more than one storyline right now, for women. And I don't think people are saying anything about that.
I always thought that there are growing pains before things start working the way they should be working, right? But I think we all working very hard to sharpen our skills. That is in the ring, on our promos, on our presentation.
So, like I said, as a champion, I will be a little bit more outspoken in terms of what we like to see, for all the ladies in the locker room."
Also Read: RAW Star Reveals The Advice Brock Lesnar Gave Him About The 450 Splash
New Video: Thunder Rosa Exposes A Wrestler & Spanks Her:
• Old School WWF Jobber Celebrates His Birthday
Old School WWF Jobber Barry Horowitz celebrates his 63rd birthday today.
Most fans remember Barry Horowitz as one of the most famous jobbers in professional wrestling history, after doing jobs for the World Wrestling Federation from 1987 until 1997.
Horowitz even wrestled on 3 WWF pay-per-views: `SummerSlam 1995´, `Survivor Series 1995´ and `Royal Rumble 1996´
The last we ever saw him, was when he wrestled for Ted Turner's World Championship Wrestling from 1997 till 2000.
HAPPY BIRTHDAY BARRY HOROWITZ!