• ON THIS DAY IN WWF HISTORY (November 11, 1991) – WWF Prime Time Wrestling
On this day in 1991, the World Wrestling Federation aired an episode of their weekly TV show 'WWF Prime Time Wrestling'.
It featured pre-taped matches, studio interviews & storyline segments on the road to the 'WWF Survivor Series 1991' PPV.
The card can be found right here:
Promo By Sid Justice Talking About His Injury
Big Bully Busick vs. Jim Duggan
The Berzerker vs. Eric Freedom
WWF Update
Ric Flair vs. Jim Neidhart
A Video Promo By Sgt. Slaughter Trying To Get His Country Back
The Beverly Brothers vs. Mark Wilson/Dan Robbins
Repo Man vs. Rock Werner
Footage Of Gary Strydom And Tito Santana Working Out
Survivor Series Report
The Legion Of Doom vs. The Nasty Boys (WWF Tag Team Title Match)
The Undertaker vs. Kerry Von Erich
The Funeral Parlor With Paul Bearer: Macho Man Randy Savage Is His Guest
Highlights Of The British Bulldog And The Warlord From Last Week
The British Bulldog vs. I.R.S.
The Rockers vs. Barry Horowitz/Mark Buenavara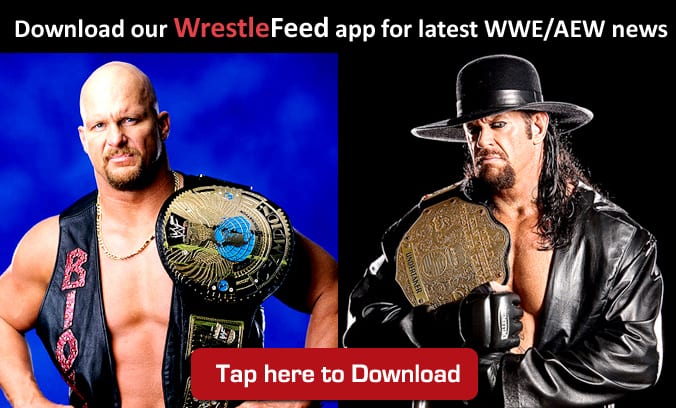 • Another Wrestler Publicly Announces His WWE Release Request
Sin Cara is the latest WWE wrestler who has asked for his release from the company and has publicly announced it as well.
He posted the following message about it in Spanish on Twitter:
— Sin Cara (@SinCaraWWE) November 11, 2019
Below is an English version of his above statement (from Google translator):
"SIN CARA CONTRACT RELEASE
Last night, after praying and considering it a lot, thinking about my children and their future, I made one of the most difficult but sensible decisions that I had to make in my professional wrestling career; I have asked for my WWE release.
Since I was a child, all I wanted to do was fight and all my life I have made decisions and sacrifices to put myself in a position to fulfill that dream. They are 20 long years of experience and total ethrega to my sport that I love and respect. I have traveled the world, met incredible people and fought for the incredible fans of the WWE Universe.
I am so grateful for the opportunity they gave me, however, I realized that I am stuck in a place where I am not valued as an athlete or talent. I have worked hard and honestly for many years to polish my trade, I have been loyal, respectful, a team player, support and I have patiently waited for the opportunity to show the world everything I can do. Unfortunately, after all these years, that opportunity never came or I feel that it will ever come while I remain where I am.
The best years of my professional wrestling career are coming and I think the best is yet to come! I am a healthy, disciplined man, respectful of my profession and its environment, of my companions and mainly of the public to whom I have never failed. This is not the end, on the contrary, this is the beginning of the next chapter and I am excited for what the future holds! (Isaiah 43: 18-19)
I want to thank WWE for this incredible chapter, I will always be grateful. Most importantly, thanks to the WWE Universe for its unwavering support and to all my public that in all parts of the world has supported me and showed its affection, the only way I can correspond is to continue providing myself with all the dedication, passion and professionalism that I have Always shown. Thanks from the bottom of my heart."
Prior to this, Luke Harper and Mike Kanellis also asked for their release from WWE and publicly announced it on Twitter, but haven't been granted a release yet.
Harper will most likely leave when his contract expires, but Mike recently signed a 5 year contract.
Also Read: 5 Wrestlers Who Might Leave WWE By 2020
WATCH: Revealing Photos Of John Cena's Ex-Wife Go Viral: