This is part 7 of our WWE Backlash 2023 LIVE coverage (part 6 is here).
It's time for the main event of the evening. Cody Rhodes makes his way out first, followed by Brock Lesnar.
Lesnar is posing in front of the announce table and Cody hits him with a Suicide Dive! Cody hits Brock in the head with Steel Ring Steps 3 times!
The match hasn't started officially and Cody begins attacking Lesnar with a Steel Chair.
Referee takes the chair away from Cody and the match officially begins. Cody hits Lesnar with 2 Disaster Kicks. Cody goes for the Cody Cutter, but Brock catches him and hits a German Suplex!
Cody goes for a Crossbody from the top rope, but Brock catches him and hits a Fallaway Slam.
Lesnar hits a series of suplexes and Cody accidentally exposes the turnbuckle. Brock notices it and wants to use it to his advantage.
Brock himself goes face-first into it and gets busted open! Cody hits a Cutter. He opens up the wound with punches.
Cody hits two Cross Rhodes and goes for the cover, but Brock kicks out! Cody goes for the Cross Rhodes again, but Brock counters with an F5. Brock goes for the cover, but Cody kicks out!
Brock locks in the Kimura Lock. Cody pushes and pins Lesnar while being in the lock!
Cody Rhodes def. Brock Lesnar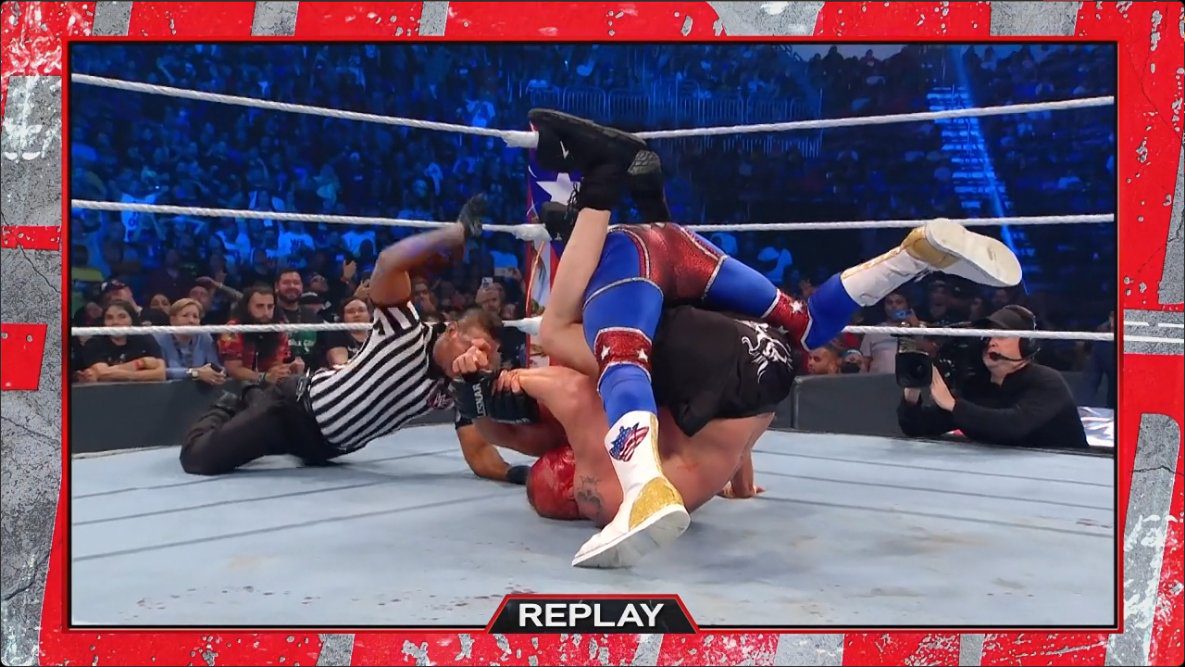 The referee threw a towel at Lesnar to clean himself up after the match.
Also Read: Carlito & A WWF Veteran Return At Backlash 2023
WATCH: Kelly Kelly Shows Off Her Super Hot Buns: