• Old School WWF Veteran Celebrates His Birthday
Old School Tag Team Wrestling Legend "Bushwhacker" Luke Williams (Real name: Brian Wickens) celebrates his 71st birthday today.
He got famous for being one half of the famous World Wrestling Federation Tag Team 'The Bushwhackers', also known as The Sheepherders in several NWA Territories (prior to their WWF run).
They got inducted into the WWE Hall of Fame in 2015 by their former companion "Johnny Ace" John Laurinaitis.
HAPPY BIRTHDAY BUSHWHACKER LUKE!
• Big Spoiler On How The Undertaker's WrestleMania 34 Match Will Be Set Up & Who'll Be His Opponent
As we have noted before, John Cena's WrestleMania 34 match is set to be bigger than both World Title matches on the card. With that being said, Bryan Alvarez of the Wrestling Observer is reporting that Cena is set to face The Undertaker at WrestleMania 34.
Alvarez noted that The Undertaker will appear on Raw 25 and tease an announcement on his retirement, but get interrupted by Cena – who would then challenge The Phenom to a mega match at WrestleMania.
WWE officials had plans for Cena & The Undertaker to wrestle in a "Battle of Legends" match at WrestleMania 32 in 2016, but the plans got nixed when Cena got injured.
If The Undertaker goes on to wrestle at WrestleMania 34, then it would be his record 26th match at the Grandest Stage of them all.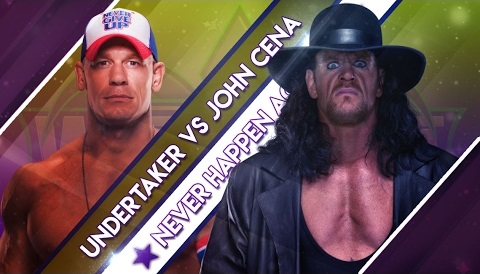 According to various backstage reports, Cena has noted to Vince McMahon that he wants to face "The Deadman" at WrestleMania if Taker plans to come back for one more match.