8. Christian Reveals A Story Where The WWE Officials Wanted Him To Play The Rock On WWE TV
During a recent edition of Edge & Christian's Pod of Awesomeness, WWF Veteran Christian revealed a story of when the WWE officials wanted him to play The Rock on WWE TV (due to The Rock taking time off to film movies).
Christian noted how he was supposed to be called "The Lock":
"The Rock had been going off doing movies and stuff like that, so he was taking extended periods of time off. … I had a one-on-one meeting backstage with the Rock and he kind of anointed me his favorite wrestler and was trying to pump me up, but unbeknownst to me, he was trying to get me to take a bullet for him with Goldberg. That was the backstory. So when he wasn't there I was doing my talking as "The Rock's Favorite Wrestler" and I took upon myself to do the Rock's work for him.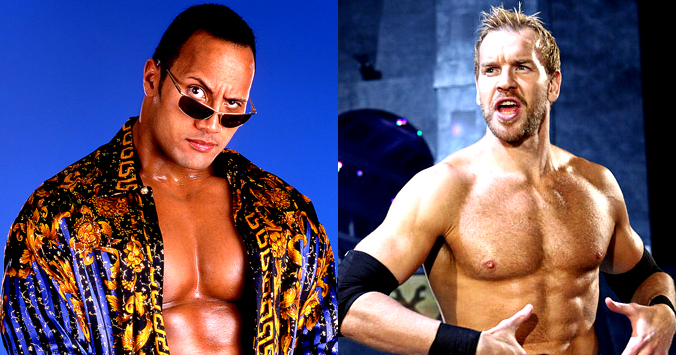 So, one day I get home, and I get this call from someone in WWE creative. They're like 'Hey, they kinda want you to do this thing where you think you become The Rock. We want you to do the eyebrow thing, cut your hair real short, and, you know, the Rock wears black, so you'll where white and you're gonna use all his catchphrases and you're gonna act like The Rock and pretend you're The Rock and you're gonna be The Rock.
But we're not gonna call you The Rock.' They were gonna call me, are you ready or this, wait for it … wait for it … 'The Lock'. Because anytime I went to the ring, it was a lock I was going to win."