12. Top Raw Star Working Hurt? No DQ Match On Tonight's Episode Of Raw
At Saturday night's WWE Live Event in Hampton, Virginia, Finn Balor was seen using Kinesio tape on his shoulder. He didn't wear it at previous live events and this has begun speculation that Balor is banged up and he's working hurt. He also suffered a brutal cut on the back of his head from the Guitar shot he ate on Raw from Elias Samson. Below is a photo: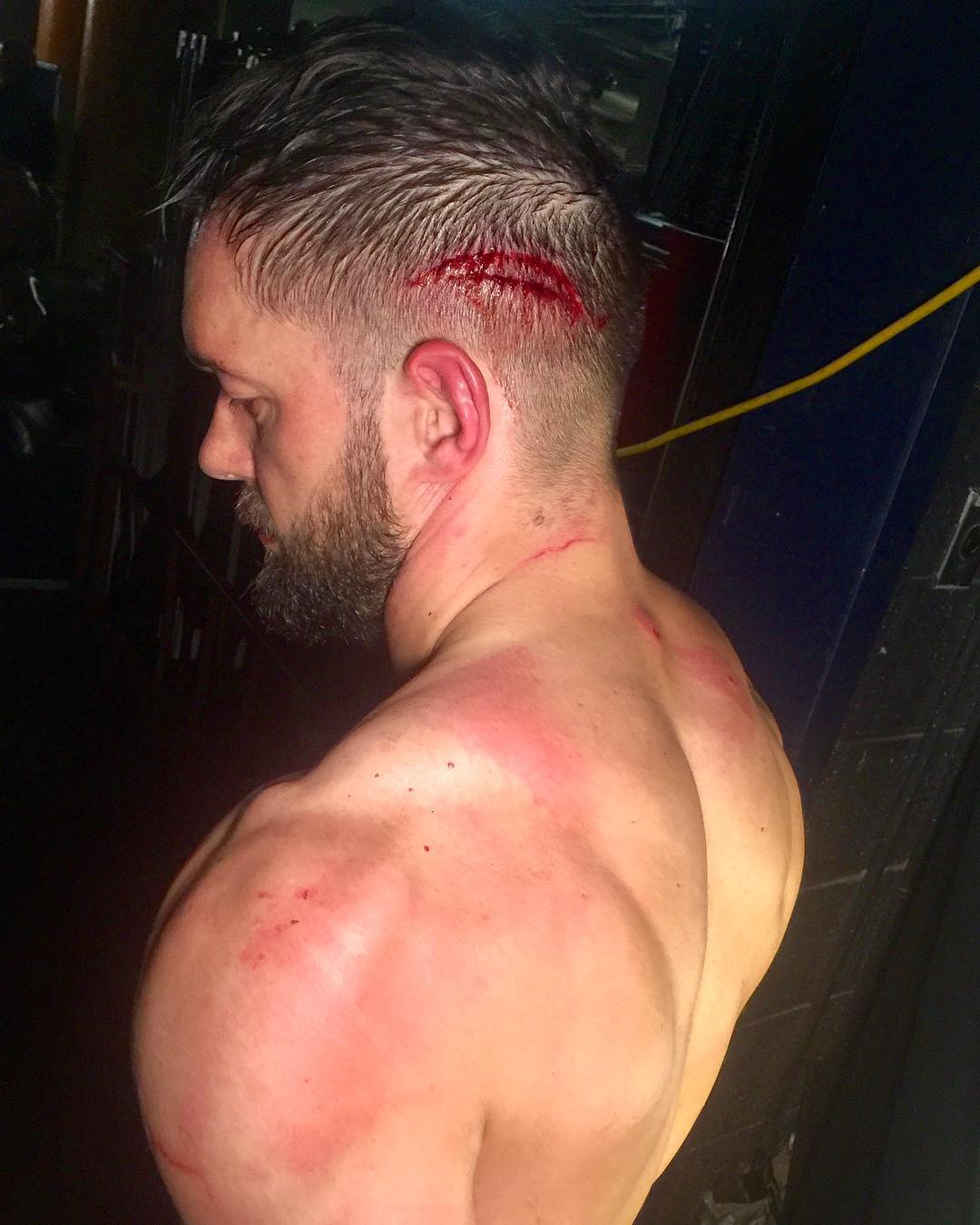 Speaking of Balor, he will face Elias Samson on Raw once again, this time in a No DQ match. Below is what WWE posted about it:
Elias Samson didn't defeat Finn Bálor last week, but he certainly beat him in a sense. Smashing a guitar over the former Universal Champion's shoulder to the tune of a disqualification, Samson was happy to take the loss for the sake of making a statement. This week, the two rivals meet for Round 3 in a No Disqualification bout that's sure to bring down the house as effectively as any of Samson's ballads. Who will walk out with their hand raised high?