• Bret Hart Reveals What He Said To Ric Flair After The Last Match
On July 31, 2022, Ric Flair wrestled his last match, where he teamed up with his son-in-law Andrade El Idolo to defeat the team of Jeff Jarrett & Jay Lethal.
Flair pinned Jarrett in the end to pick up the win.
After the match, Flair met his family and fellow wrestling legends (The Undertaker, Mick Foley & Bret Hart) at ringside.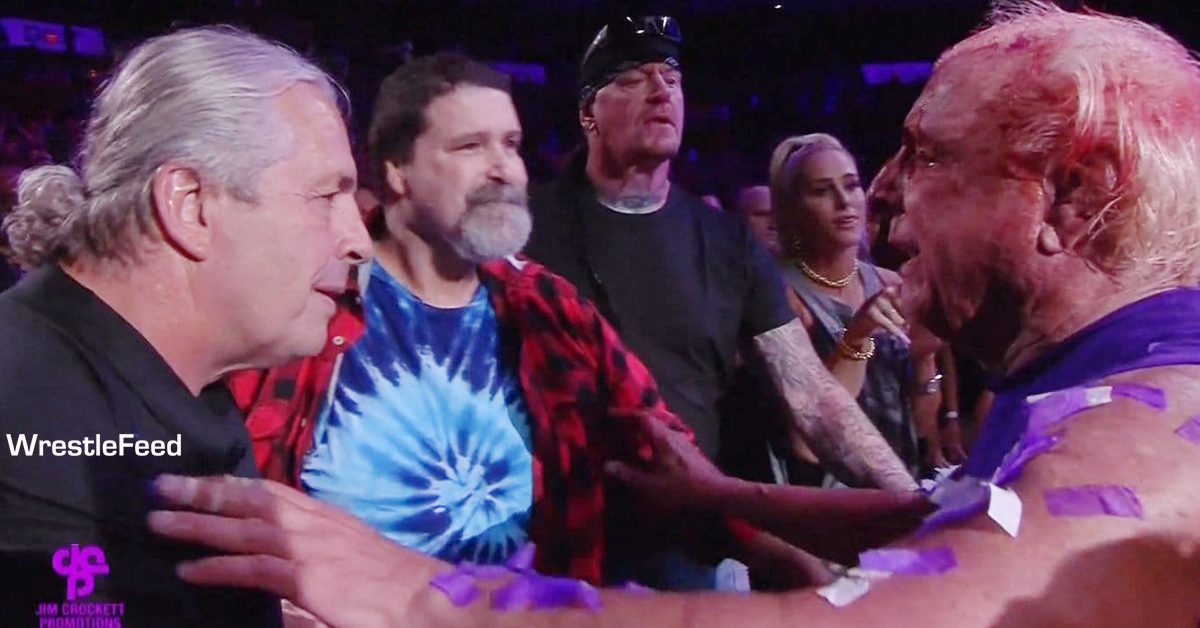 During an interview with Bill Apter, Bret "The Hitman" Hart revealed what he said to The Nature Boy in the above shown moment:
"I just congratulated him and let him know that I appreciated what he did and what he was trying to do.
There's not too many guys who would have the guts to go in there and do what Ric Flair did, and I admire that about him.
It wasn't a Bret Hart – Ric Flair match. That's what happens when a 73-year-old guy wrestles. It's not the easiest thing to do.
I think everybody realized how hard it was for him to do that. In the end, I stand and I applaud him."
Also Read: Ric Flair Teases Wrestling Again
New Video: Ending Sequence Of Ric Flair's Last Match:
• Old School ECW Veteran Celebrates His Birthday
Old School ECW/WWF/WWE Veteran "Little" Spike Dudley (Real name: Matthew Hyson) celebrates his 52nd birthday today.
Spike joined Paul Heyman's ECW Extreme Championship Wrestling promotion in 1996 and stayed with the company till its demise in 2001.
After Vince McMahon bought ECW, he also signed Spike Dudley and kept him on contract till 2005.
The last time he was featured on main stream wrestling TV, he wrestled for TNA iMPACT Wrestling as Brother Runt up until a couple of years ago.
HAPPY BIRTHDAY SPIKE DUDLEY!